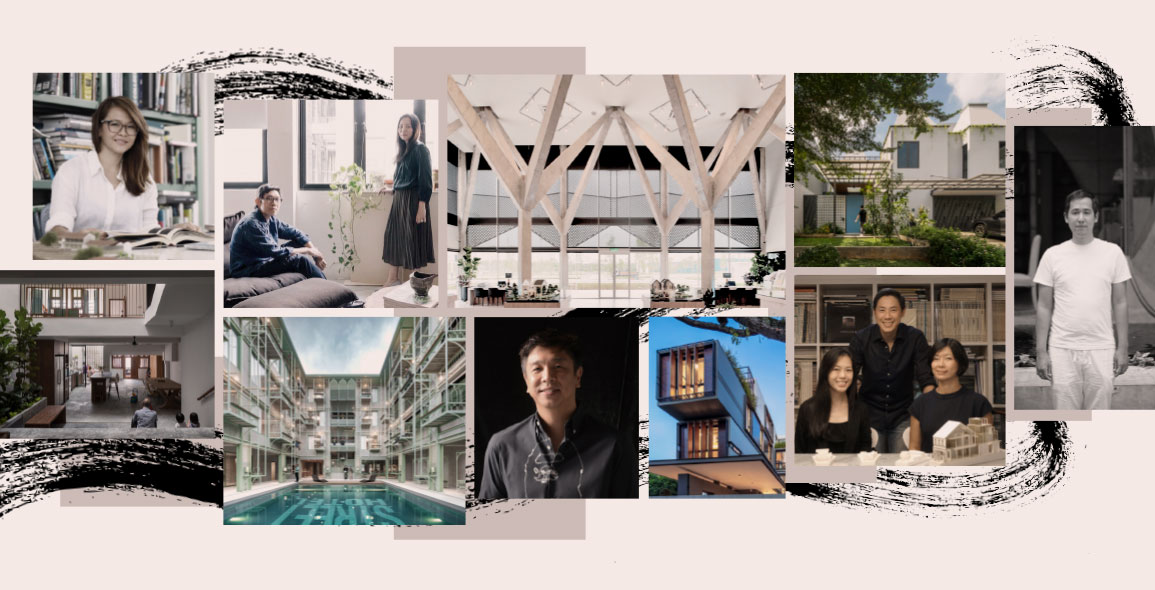 Lesson 1: A space can inspire users to do more and achieve their full potential.
Goy Zhenru, Founder of Goy Architects, presented a talk titled "In Search Of The Intangibles". In it, she shared how her design philosophy translated into two inspiring projects, Sukasantai Farmstay in Indonesia and Heng House in Singapore, that allowed users to become better versions of themselves.
Lesson 2: Work small and think big to liberate modal constraints in design, practice, and construction.
Jacqueline Yeo and Victor Lee from Plystudio Architects talk about "Building Economy", which celebrated the notion of the non-spectacular in architecture. Their works formed a framework that shed light on how they imbued new intelligence and meaning into everyday architecture.
Lesson 3: Inspiration can come from non-traditional forms of architecture too.
The concept of Bangkok Bastards was thought up by CHAT Architects and its research division CHAT Lab. It refers to structures created by the Thai city's forgotten citizens, including squatters, street vendors and migrant workers. These have become the muse of the firm's Director, Chatpong Chuenrudeemol, where he has designed wonderful projects as a result. In fact, they meld perfectly with his unique architectural language that is a synthesis of the local culture and Western-based principles.
Lesson 4: It is possible to design 130 individually unique homes.
Jonathan Quek and Kai Li Koh from RT+Q Architects have created more than 100 projects, many of which are residences. In their talk "Shaping Spaces", they explained how their team manages the creative process, the inspiration they get from their travels, and the main challenges they faced during the creation of some of their projects.
Lesson 5: Architecture must be shaped by local crafts and context.
Realrich Sjarief, Principal Architect of RAW Architecture, is creating a new hybrid version of his practice in his native Indonesia. He shared how he has been doing this through studying and transforming vernacular design and merging it with traditional crafts.
This story is brought to you by Cosentino Asia. It first appeared in Issue 122: Dec 2021.