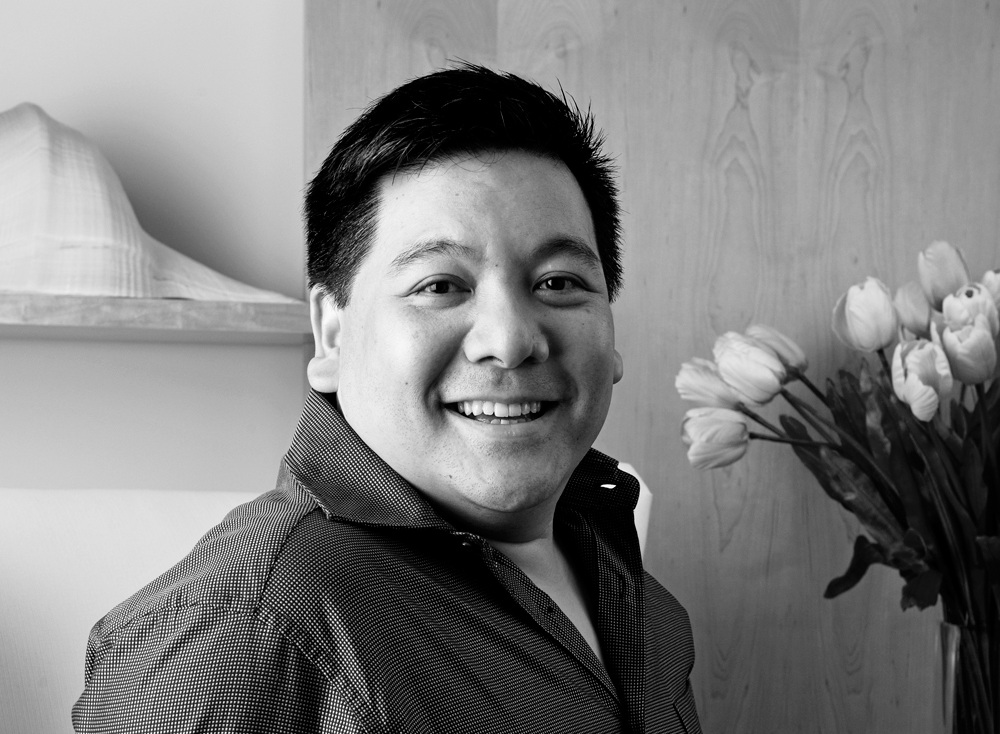 The Design Excellence Awards (DEA) 2018/19 takes places tonight. We catch up with the President of the Interior Design Confederation Singapore (IDCS) 2018-2019, Cameron Woo, who also runs his eponymous design firm, to chat about the state of the industry.
Where are the three top opportunities for interior designers in Asia at the moment?
The first is to immerse themselves in the digital world and use social media to promote their work. Social media has been a great equaliser for young and emerging interior designers around the world to reach a global audience and garner followers just like the larger more established interior design firms, but at a low cost. There are also design platforms like Houzz, Dexigner and Qanvast not to mention IDCS' soon to be newly launched website in April 2019, that will give interior designers further support by way of marketing and promotion.
The second opportunity is collaboration. Interior designers should be open to working with other interior designers locally and across the region, rather than view fellow interior designers as competitors. Trust is built when collaborating on joint projects and other consultants like lighting designers, signage designers and landscape designers should be considered as an extension of your team. At IDCS we are working actively to get our members to know one another through the networking events we organise as part of our Professional Development Programme, so we can create a community of Interior Designers who respect each other.
The third opportunity is in both the youth and seniors market. For the youth market, interior designers that can provide new, exciting co-working and co-living design solutions will be in high demand and, at the other end of the spectrum, designing for the grey market with aged care and retirement homes is another growing segment for interior designers to seek expertise in.
How would you advise them to seize each of these opportunities?
For social media, I think it goes without saying that it's part and parcel of one's professional working life today. So whether or not you're on Facebook, Instagram or all these other apps that people tend to use to connect with each other, I think it's all about being part of the design community and actually being able to take advantage of that technology to promote yourself and your work. If you are not very good at that, then perhaps you should think about engaging experts in these areas to actually solicit their help.
If you want to collaborate with others more, come join IDCS because we welcome not just professional practising interior designers, but every other professional in the built and environment industry that affects and contributes to our knowledge and our professional practice.
In terms of engaging with the senior and youth market, I think this is a very under-served group today because they are so in need of help, in their present stage of life, in terms of living options. I think that interior design could identify groups in the medical, housing and transportation industries who are working with these companies, and who want to make a huge difference, and collaborate with them.
What would you say is the biggest challenge faced by interior designers in Asia at the moment?
Clients asking for and expecting free design when they are soliciting interior design expertise for a project. In the hospitality industry, we hear of some contractors being engaged directly by the hotels for renovation and design services, where the contractors provide the interior design service to the hotel as part of their scope of work. Under this model, the contractor than the hotel would engage interior designers directly under their scope. Should a problem with the quality of the construction work occur, the interior designer will be working in the interest of the contractor rather than the hotel, which can have adverse consequences for the hotel operator and/or owner.
How do you think this can be overcome?
By creating standard industry contracts (by project type) for interior designers, a fee guideline range for interior design consultancy services, as well as a standard scope of services document that the public and professional members of IDCS can use as a reference guide in our industry, starting in Singapore. These are projects in our pipeline that we are focused on delivering in the next 12 to 18 months.
How do you think interior designers and architects should work more closely together?
Architects and interior designers have distinctly different but complementary skills. We do need to respect each other's skill set. IDCS is a great platform for architects to identify who the real practising professional interior designers are. I think one of the problems in our industry is not knowing who the interior designers are, apart from word-of-mouth or reputation.
We are working on a database of practising professional, qualified interior designers in Singapore. In doing so, it will make the industry more transparent for both architects and others to actually identify and recommend interior designers. IDCS is launching its new website at the DEA and it will contain this list of members.
What is an interior design trend that is exciting you right now?
I was very excited to see that rattan featured prominently at the recent Maison et Objet trade fair in Paris. We've been trying to work with native and indigenous materials in Southeast Asia in our furniture designs, and create glamorous bespoke creations using these same materials but in a contemporary, Asian way. You can see this in a lot of the product design that we've been able to insert into our projects.
Why are awards like the DEA important for the industry?
Awards like this – in Singapore anyhow – don't come around very often and should be celebrated in an appropriate manner, because there's great work being done in Singapore. The country has a lot of gravitas in Southeast Asia, being an important financial centre and also innovation hub. I think we need to celebrate the innovative nature of our interior designers, where in Asia, I think they are under-represented and under-rated compared to the rest of the world. The DEA is a peer-recognised, peer-awarded celebration. This is where we truly recognise the design junkies, the design addicts, the true designers, the ones that we admire most.