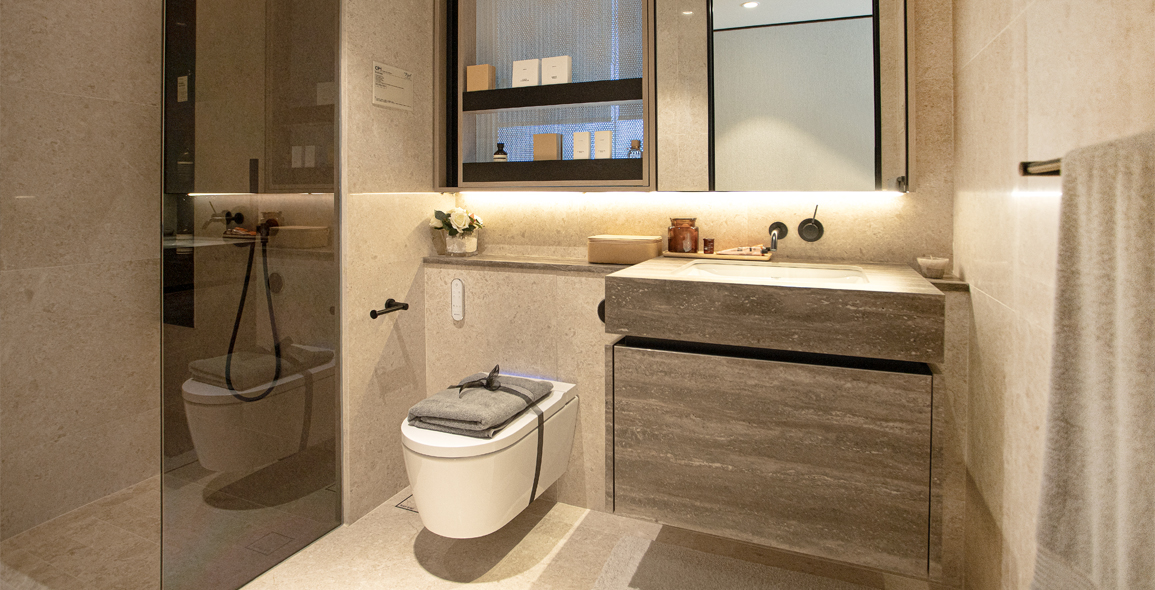 Why should we be concerned with how bathrooms are designed?
Bathrooms are often neglected by many homeowners and designers alike. However, it is the only space in the house to enjoy total privacy in. Additionally, many of us bring our mobile devices into the bathrooms to read emails and news, scroll through social media, shop online or reply messages. This being the case, we should give more attention to them.
What is your approach towards designing bathrooms?
Index Design has been designing the interiors of condominiums for local and regional developers for the past 20 years. We have noticed how most bathrooms have evolved to become smaller than a decade ago, and are now more challenging to design. We therefore give them a lot of attention, to ensure they are safe, easy to maintain and have adequate storage space. We also try to surprise with detailing and design elements. For example, at the recently launched Irwell Hill Residences showroom, we created a statement piece with the storage-cum-display shelf next to the mirror cabinet. We matched the colour to the accent shade of the wall, sanitary fittings and Geberit actuator plate. The aim is to help homeowners achieve their very own relaxation sanctuary.
What do you look for when selecting sanitaryware for your projects?
Their shape and form are the most important. It has to speak the same language and complement the design of the bathroom. I am also particular about the quality of the ceramic glazing on the sanitaryware. With improving technology, I look out for products that give an extra edge to my projects, such as ceramic basins with a thinner edge or integrated sensor lights. Users are also concerned about hygiene. Therefore, I always propose products that are easy to clean and maintain, without any hard-to-reach corners.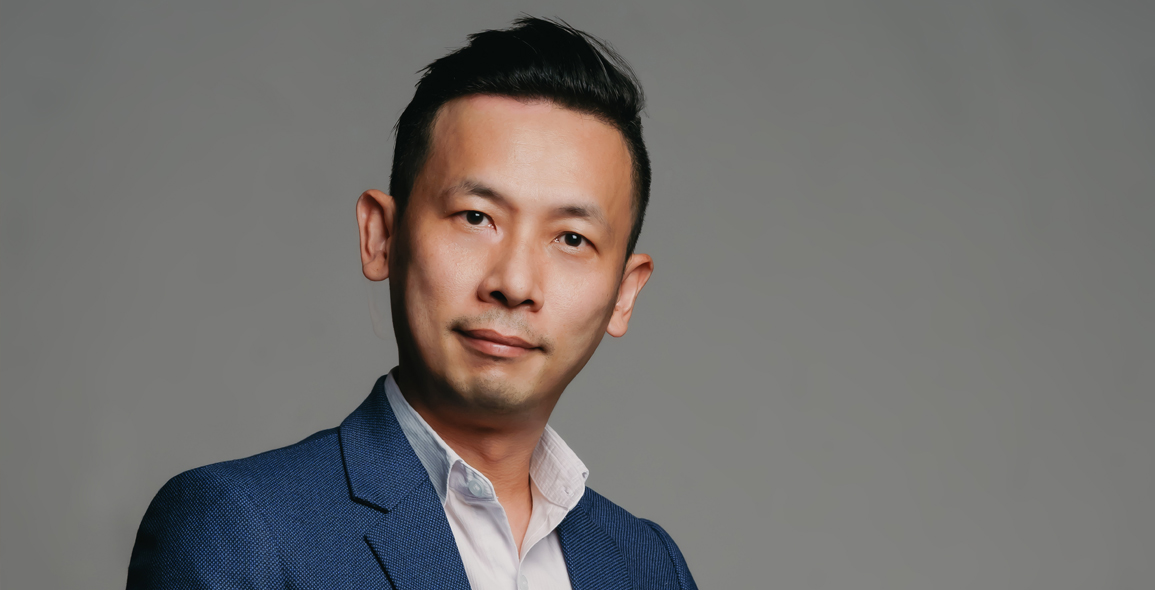 What is it about Geberit's products that tick all your boxes?
I admire brands which continue to innovate and improve on design, quality and technological aspects of their offerings. Geberit is one of them. Despite having over a century of experience, and being the market leader in their concealed cisterns, it continues to surprise and delight with products both behind and in front of the wall, almost every year.
What is your favourite Geberit product?
The AquaClean Mera shower toilet by industrial designer Christoph Behling. Together with engineers in Geberit, he made improvements to this WC to work harder and look better. For instance, functions such as odour extraction and lights are concealed. I particularly like the clever use of a chrome finish on the body, which is attached to the back wall, making it look like it is floating. To me, this is the pinnacle of aesthetics meeting function.
This story is produced in collaboration with Geberit. It first appeared in Issue 120: June 2021.
[Top image] In designing the show suite of The Reef at King's Dock, Henry used the Geberit AquaClean SELA rim-free wall-hung shower toilet in the bathroom, chosen for its slim and sleek profile. This is coupled with the Geberit concealed cistern with a pneumatic actuator on the wall, which converts what would traditionally be an unusable space for the cistern tank, into a useful ledge behind the WC. Geberit's VariForm washbasin is used to integrate with the cabinet, specially designed for this project. The drawer front is clad with the same material as those on the counter top to achieve a seamless and contemporary design.
Top image:
The Reef at King's Dock by HarbourFront Three Development, a joint venture between Mapletree Investments and Keppel Group