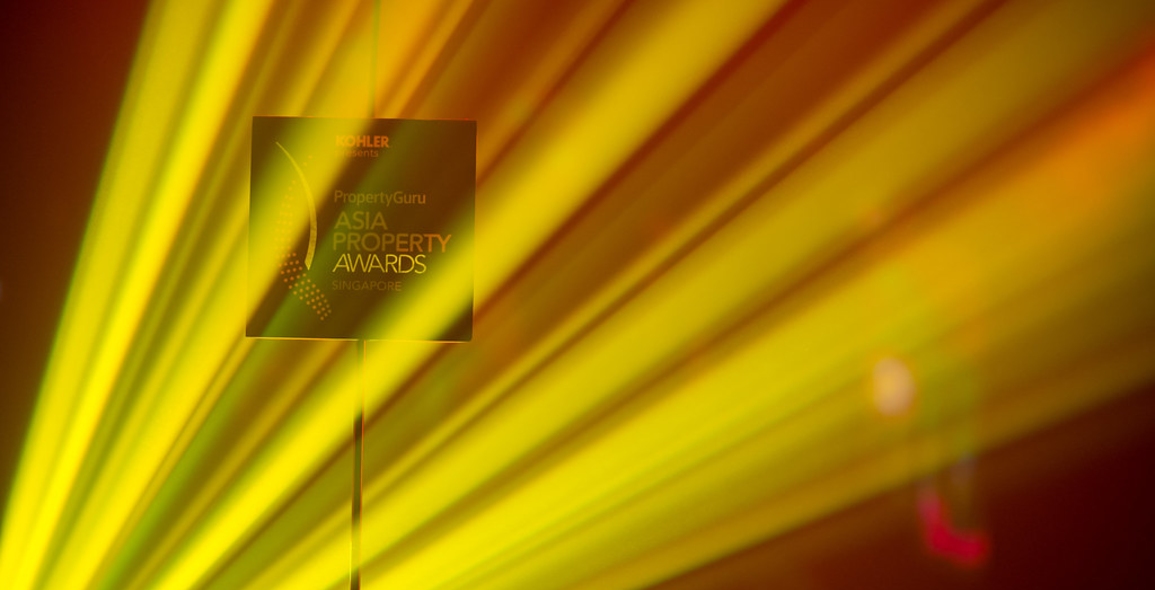 What do Kristin Thorsteins, Wenhui Lim, Joelle Chen and Carolina Fagnani have in common?
All four are women on the 2021 PropertyGuru Asia Property Awards (Singapore) jury, with Thorsteins being the Chairperson.
Taking place on 19 November at the Shangri-La Hotel, Singapore, the black-tie gala dinner and awards ceremony remains true to its original intent of recognising exceptional developers, developments and designs that strive to improve the quality of life of their communities.
This year, PropertyGuru also has a special focus: encouraging businesses, especially those in the real estate industry, to further promote gender equality in the workplace.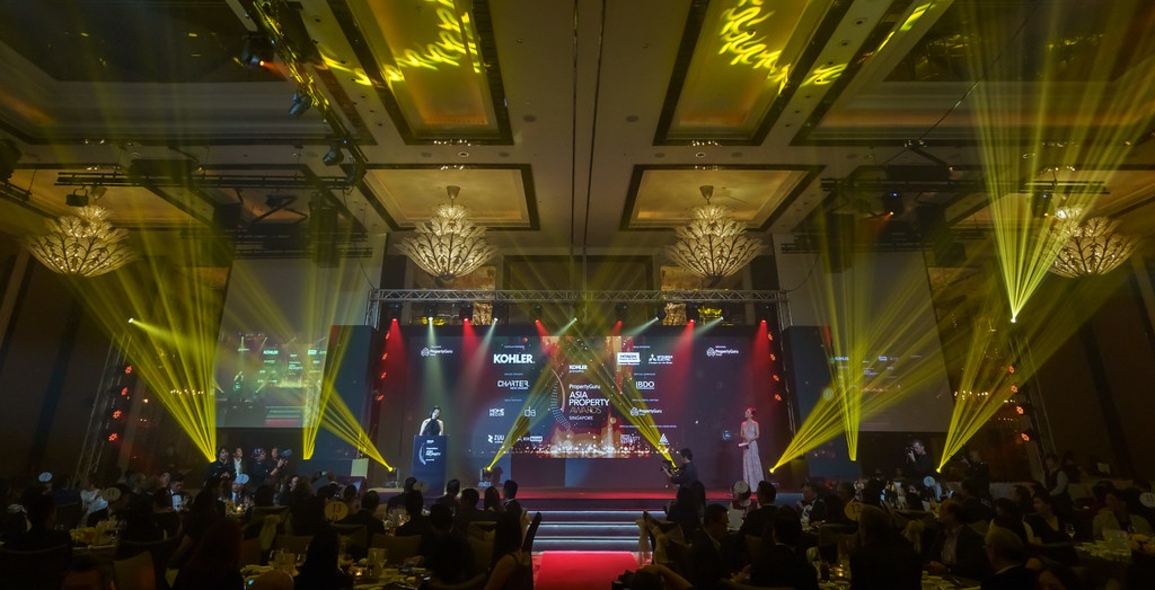 The economic advantages are manifold, chief of which, according to a 2018 report by McKinsey Global Institute, is that Singapore's economy could add S$26 billion (US$20 billion) if the city-state can successfully accelerate gender parity by 2025.
"One of the most important actions is reducing the gender pay gap, which still persists and is caused by a multiplicity of factors," says Thorsteins, who is also the Head of Partnerships – Southeast Asia at IWG plc, which provides serviced offices around the world.
Motherhood is one such factor; according to the Organisation for Economic Co-operation and Development, a woman takes a seven percent pay cut for each child she has.
She adds, "Employment policies [providing] both paid maternity and paternity leave [can] help achieve gender parity by increasing the dad's participation in childcare and reducing gender stereotyping in childcare and domestic responsibilities."
Within the real estate industry, Thorsteins acknowledges progress has been made in this direction.
The first female agent was only allowed to join an organisation in the early 1900s, revealed the National Association of Realtors, and even then, women were not entitled to participate in real estate boards until the 1950s.
Today, there are several women in senior positions, such as Wanshi Zheng of Frasers Property and Wei Leng Tang of Colliers, who are "fantastic role models for younger women aspiring for a career in this industry".
The PropertyGuru Asia Property Awards (Singapore) also makes it a point to celebrate real estate leaders that have made a significant impact in the industry, regardless of gender.
Celine Tang, Group Managing Director of SingHaiyi Group, was the first woman to receive the prestigious Singapore Real Estate Personality of the Year accolade in 2018, where her active promotion of corporate social responsibility in the sector was acknowledged.
Kemmy Tan, Chief Executive Officer of M+S, received the award following year, lauded for her leadership in developing outstanding projects that have raised the standards of living in Singapore.
Thorsteins herself is another good example of someone who has overcome gender barriers to make valuable contributions to the industry.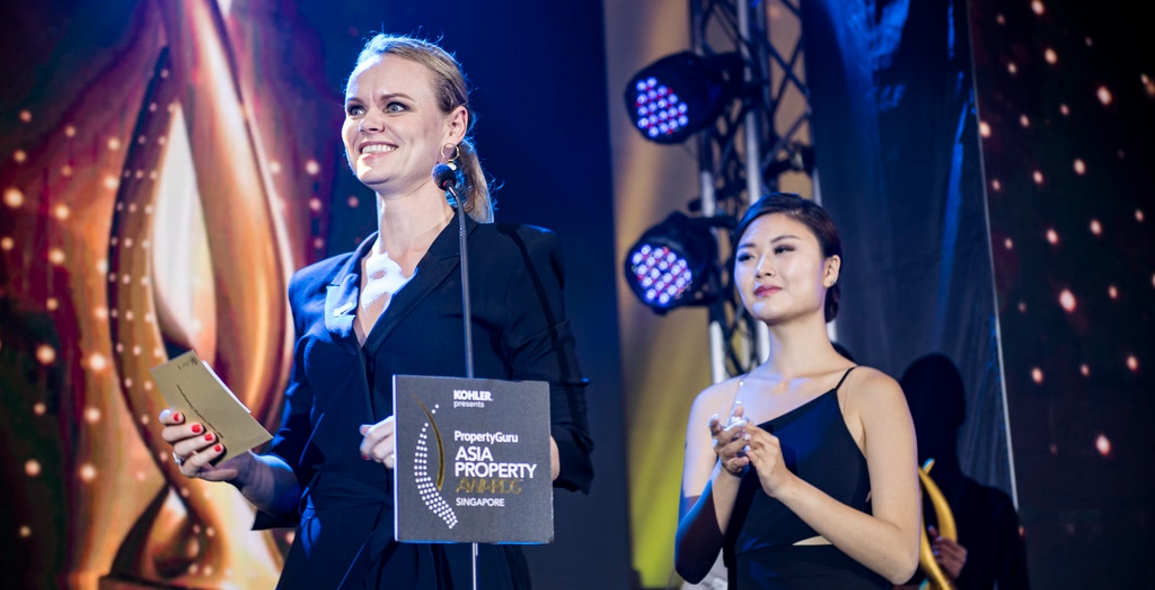 Kristin Thorsteins
She has more than 15 years of experience in hotel and real estate development and advisory across Europe and Asia, regularly sharing her insights as a panellist and speaker at several investment conferences across the region.
She is also a member of the Urban Land Institute's Hotel Development Council and its Women's Leadership Initiative.
For those who hope to overcome gender inequality and follow in the footsteps of these successful ladies, Thorsteins advises looking for a sponsor within the industry or organisation.
"Identifying one can make all the difference. A sponsor will advocate for you, assist you in gaining visibility within your organisation, and fight to help you rise through the ranks.
"Don't be afraid to look for a senior-level person who has the power and position to open doors for you."
The 2021 PropertyGuru Asia Property Awards (Singapore) edition has a wide range of prize categories including open categories for Best Mega-Scale Condo Development, Best Retail Development, Best Hotel Development, the never-before-presented award of Best Integrated WFH (Work From Home) Development, and much more. From now till 17 September 2021, nominate a developer, project or design here, and register to submit an official entry here.