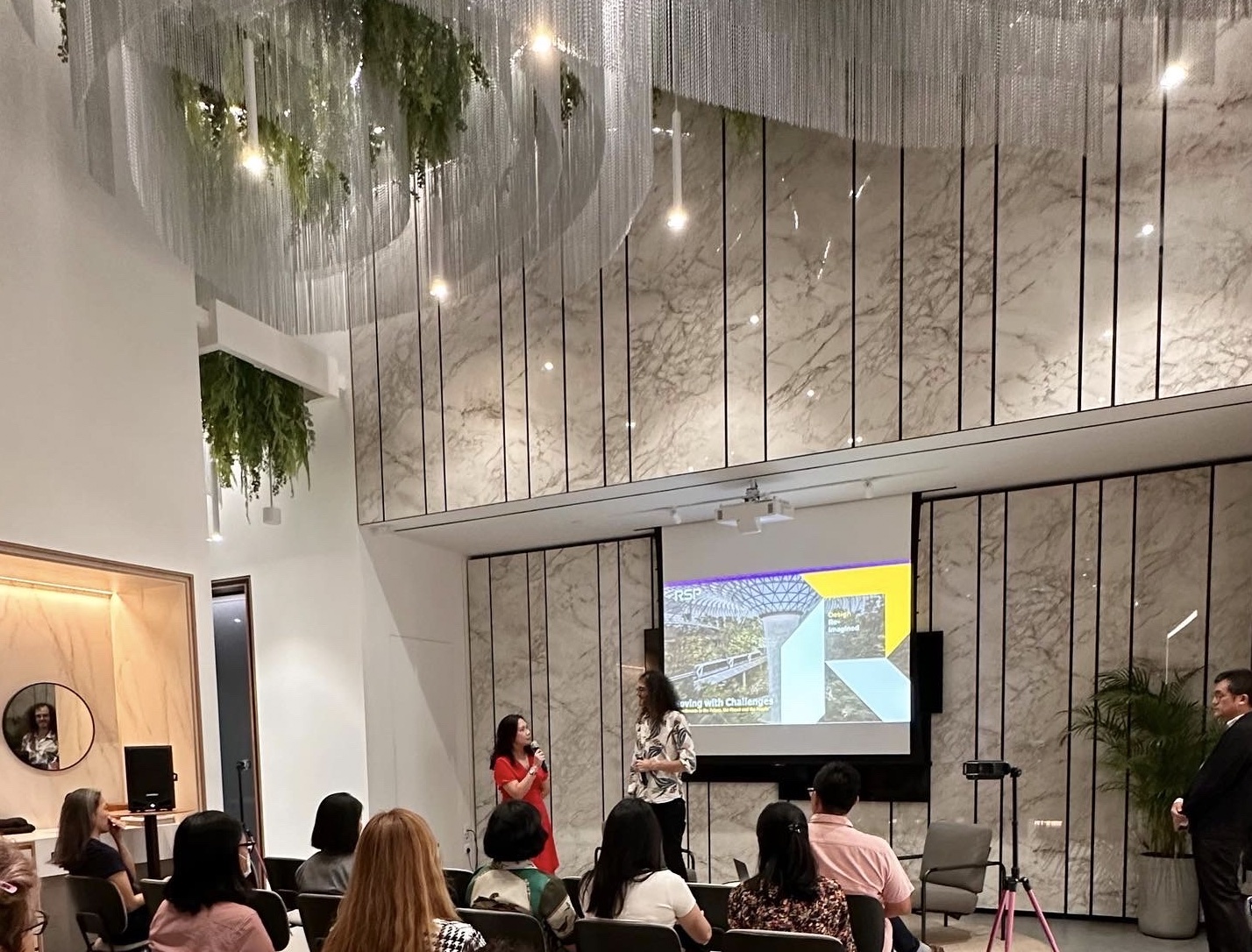 Organised by Cosentino Asia and curated by WY-TO founder, Yann Follain, the monthly architecture talks delve into the topics of sustainability, innovation and materiality in the world of architecture and the built environment. These topics are increasingly finding relevance in the field of architecture particularly in building sustainable cities and resilient communities.
It's undeniable that today's architects need to find innovative solutions to design sustainably, ensure energy efficiency and respect the environment.
Cosentino has invited different speakers including renowned male and female architects from Singapore and the Asia-Pacific region to talk about their commitments that shape their personal journeys as architects – in developing their own projects, typologies, methodologies, finding creative solutions and more.
This year-long talk series will delve into how architecture can live in harmony with nature, climate and culture, allowing current and future communities to thrive, inspire and grow in their environments.
Here are highlights of the talks held in February and March:
Moving with Challenges
Speaker: Tang Kai Vern, Associate Director of RSP Architects Planners & Engineers
Date: 1 February 2023
Renowned architect Tang Kai Vern from RSP Architects Planners & Engineers discussed about meeting aesthetic requirements, responding to the ever-growing environmental and Singapore's construction labour market concerns, as well as how architects are expected to design buildings that perform. Kai Vern aims to continue teaching and motivating collaborators to deliver design excellence in challenging circumstances.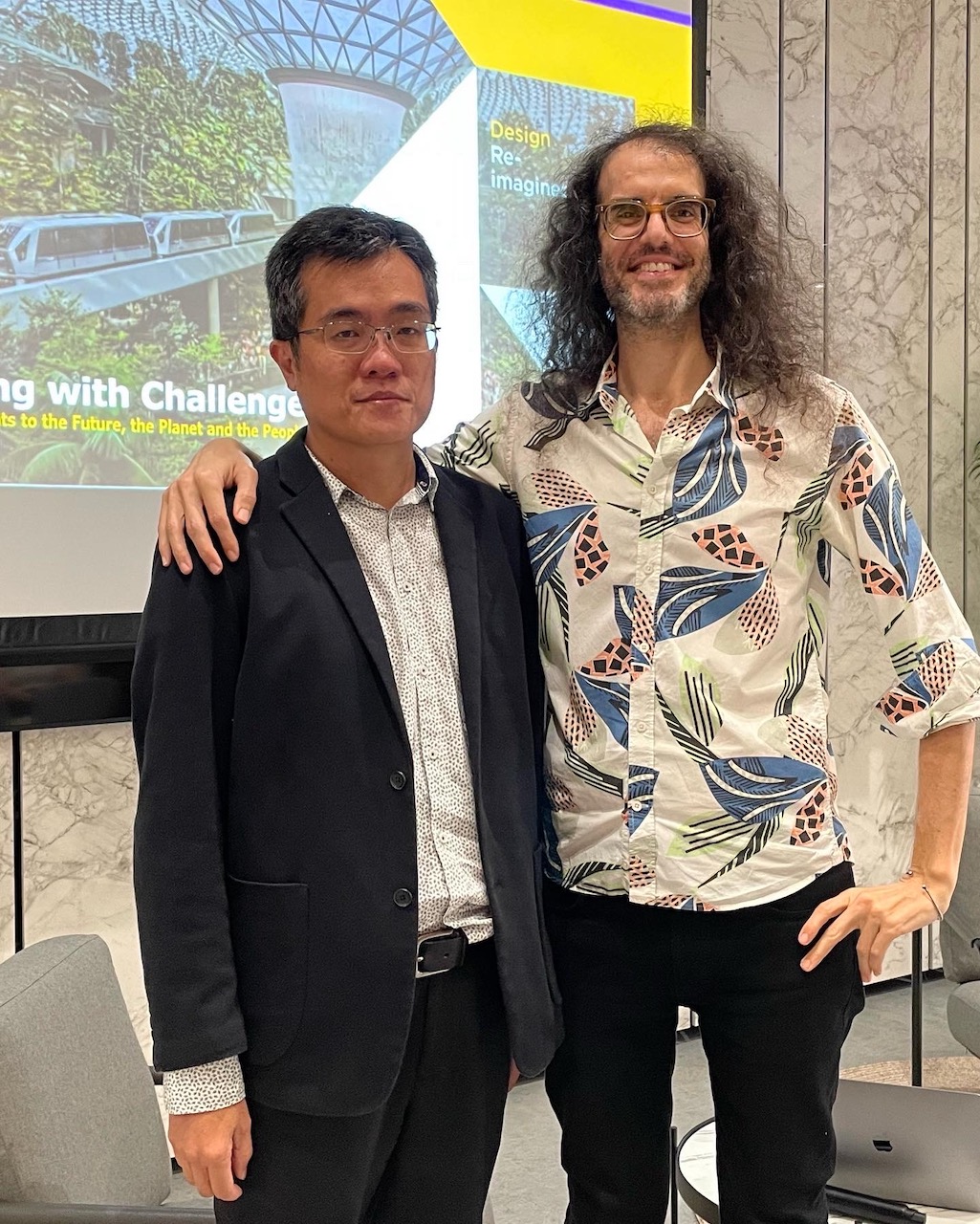 Tang Kai Vern and Yann Follain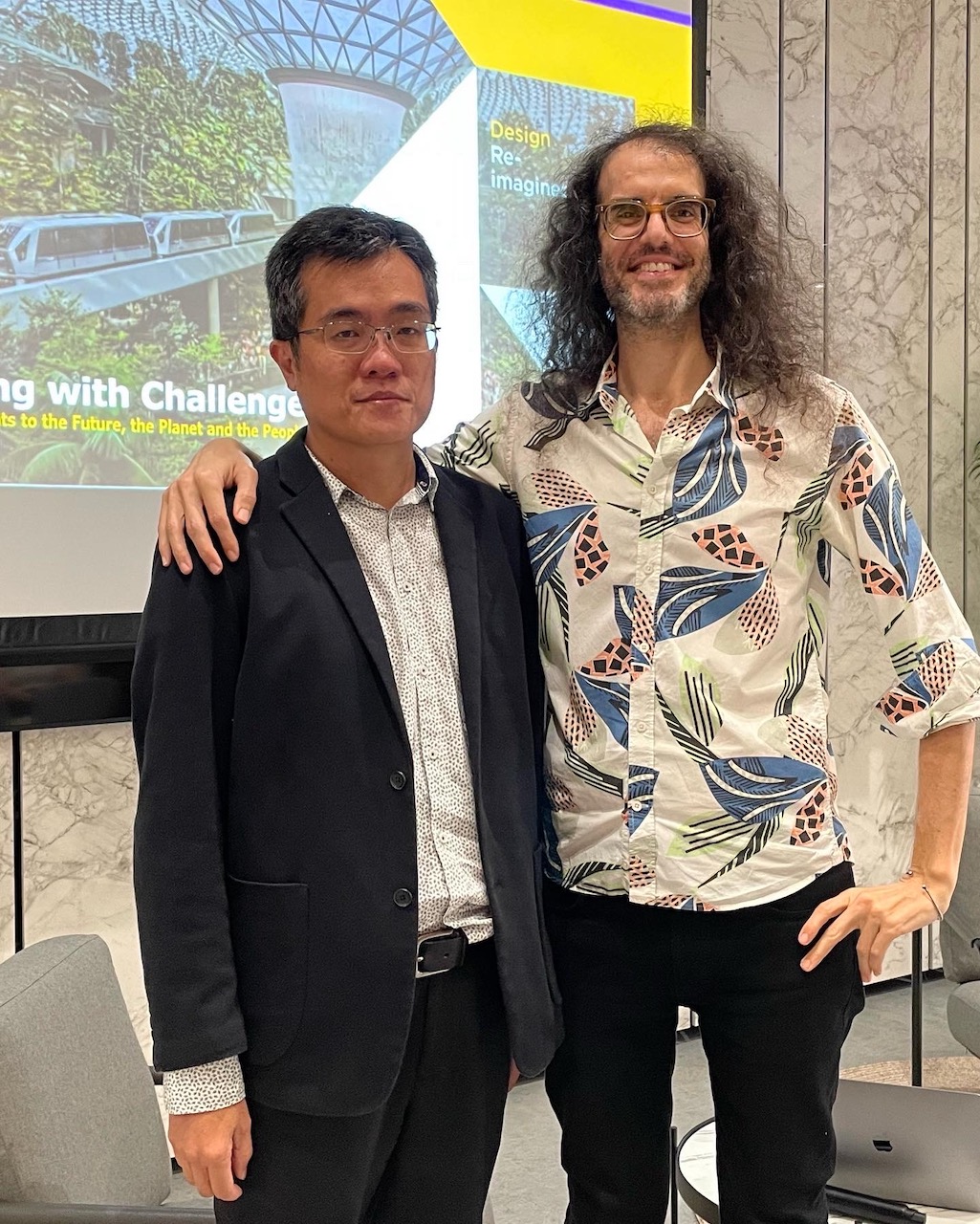 In this session, he talked about the learning points and cited two projects: the PPVC construction of Club Street Hotel and the sustainable design of the new Singapore Institute Technology (SIT) Campus in Punggol.
The latter's new campus orientates its buildings on a north-south axis to reduce cooling load by harnessing the north-south prevailing wind, enhancing the comfort of the naturally ventilated spaces. The project achieved the Green Mark Platinum award, with two Super Low Energy awards for its Block E4 and E5 buildings, which exceed the 40% energy saving target with 42.76% and 41.4 % savings, respectively.
Meanwhile, a 19-storey hotel tower with a two-storey podium on Club Street is a case study of best buildability practices in the CBD. Surrounded by shophouses and residential areas, the project uses Prefabricated Prefinished Volumetric Construction (PPVC) that significantly reduces the time and labour needed for construction. The hotel's modular rooms are assembled off-site and transported to the site like Lego blocks. This method eliminates the need for larger working space on-site and minimises the neighbourhood disturbance.
Seeking innovative new design responses in the process is the beauty of the profession. "We need to move along with the changes," Kai Vern concluded.

Accidentally Green: Our Architecture in Retrospective
Speakers: Masyerin Mohamad Nor and Norashidah Wahab, co-founders of Malaysia architectural firm Domaine Architects.
Date: 2 March
Domaine Architects is a design based architectural firm that believes innovative design is the result of an understanding of the client's goals and aspirations, the building type, context, and budget, and the synthesis of these issues.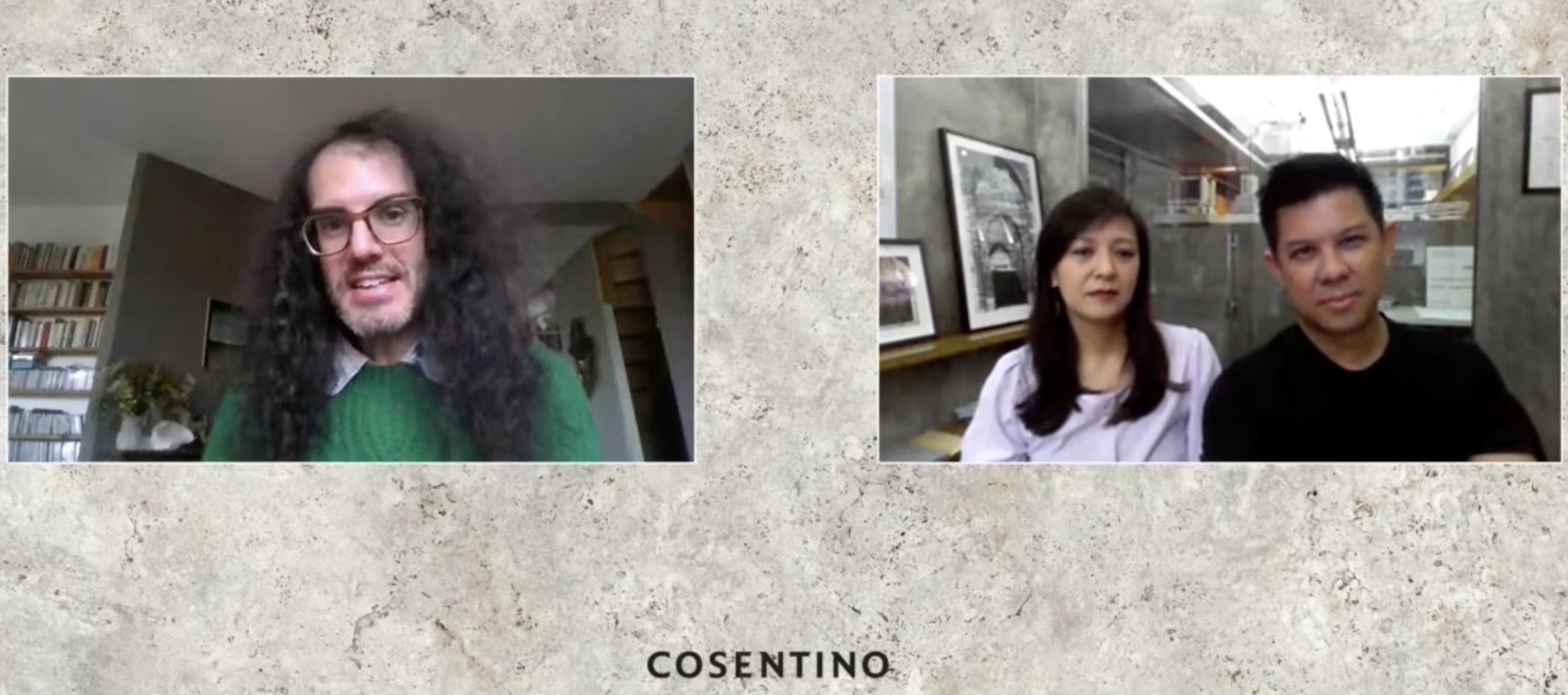 Yann Follain moderated the session with Domaine Architects co-founders
Co-founders Masyerin and Norashidah talked about how they completed over 40 projects through 20 years of practice, and how they transformed Kuala Lumpur's landscape by creating innovative yet sustainable buildings. They highlighted their design philosophy, and what influenced and guided them throughout their design process.
The co-founders believe in the continuous pursuit of exploration in redefining architecture for the future, based on traditional and contextual values.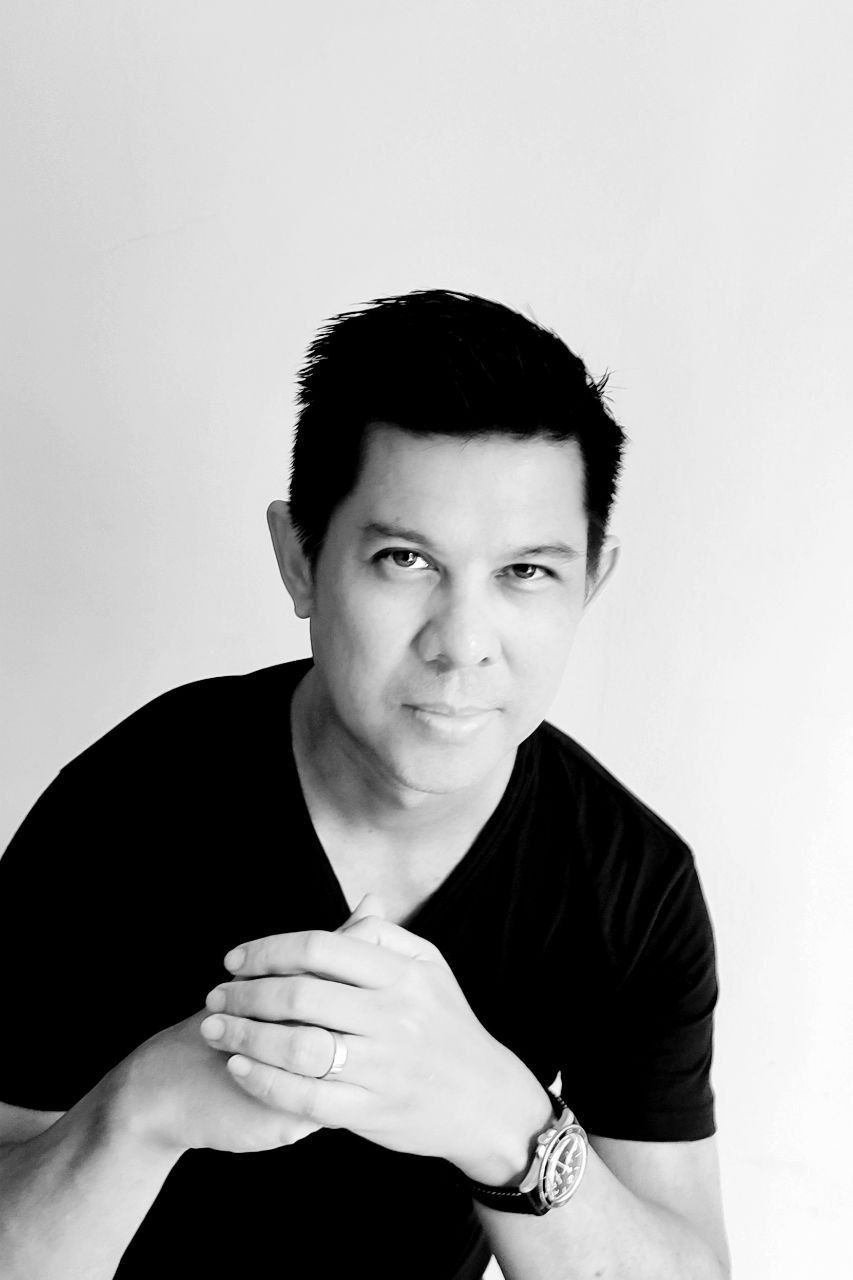 Masyerin Mohamad Nor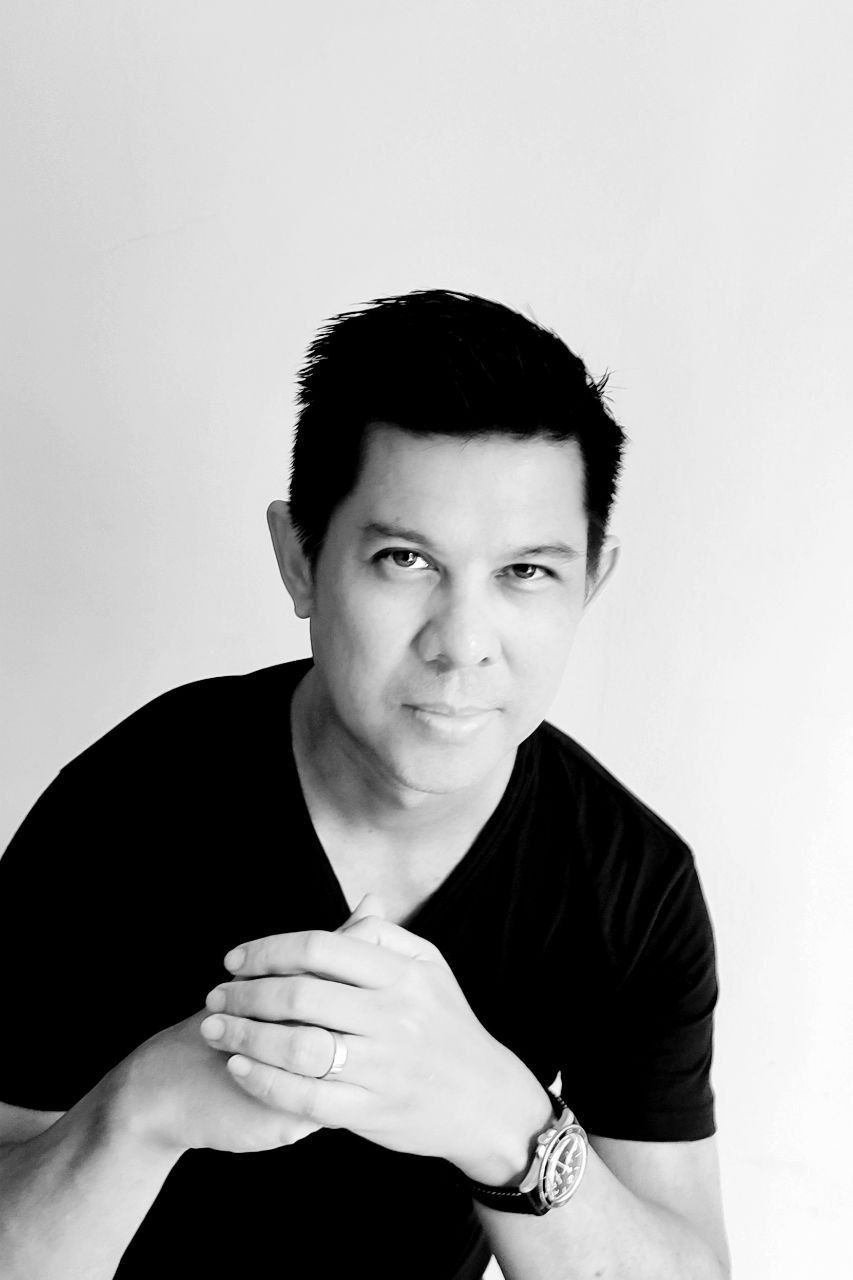 Norashidah Wahab
Domaine Architects was responsible for the award-winning Kloe hospitality project - a boutique hotel in the heart of Kuala Lumpur. Masyerin and Norashidah shared about the importance of building orientation to make sure they were optimising the passive green aspects of the project
"We knew that we wanted to reduce the use of air conditioning – and get as much as light as possible into the building," pointed out Norashidah. "So we pushed for the idea of having naturally ventilated corridors, but being located in the city it was quite a challenge," said Masyerin, adding that the team managed to successfully ensure that they addressed issues like rain and heat.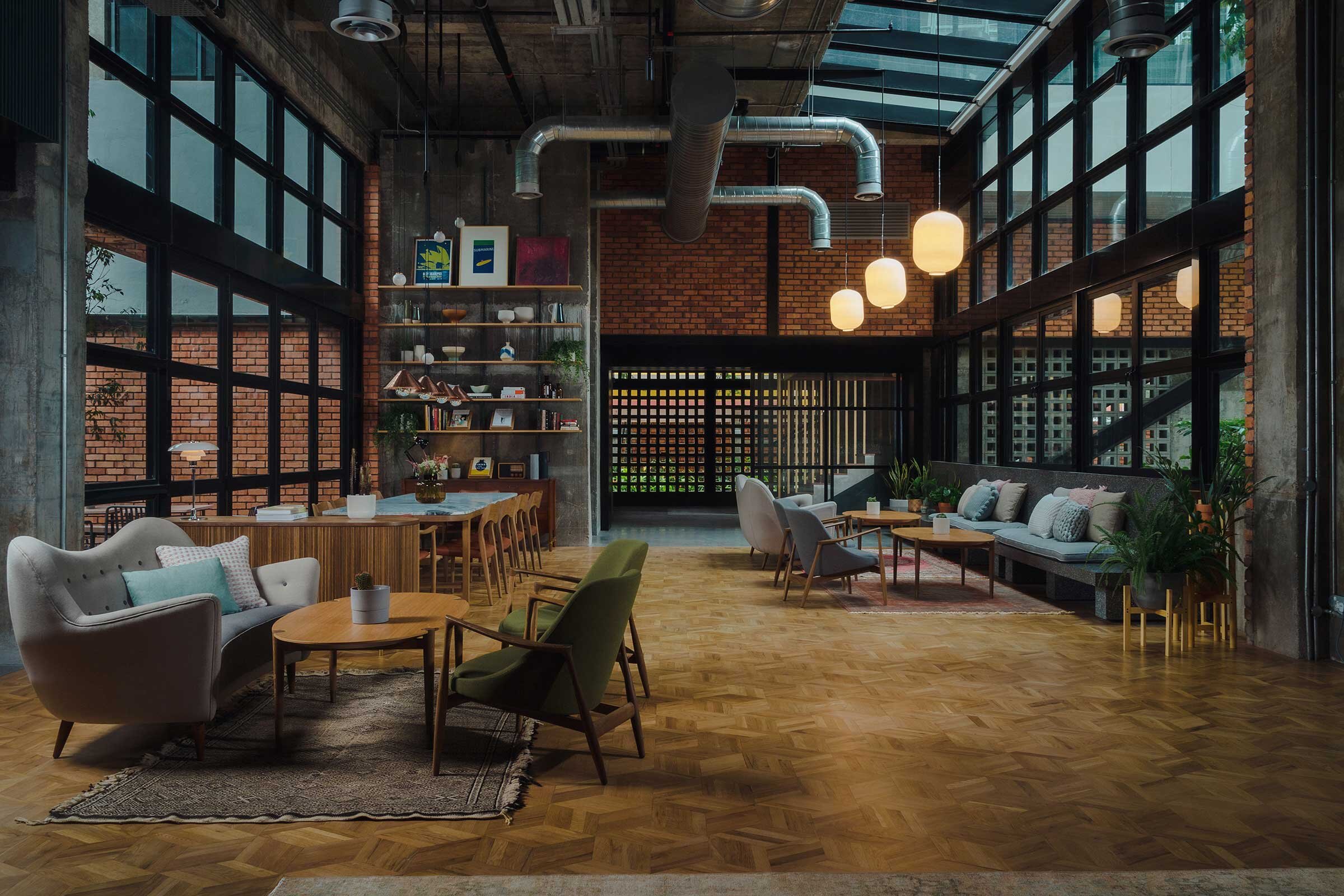 KLoe Hotel
The architects also managed to recycle old materials, such as salvaging the timber trusses from the roof of the existing old bungalow and recreating them into furniture for the hotel. They kept the materials as natural as possible and included many locally made custom designed furniture and lighting. And from there the project grew organically.
Doing Good Is Not Enough
Speaker: Trecia Lim, Principal Architect and Founder of WeCreate Studio
30 March
Trecia Lim is Principal Architect of WeCreate Studio, a social enterprise that aims to use its architectural and development resources to create social impact by working with less privileged and local communities with limited resources directly.
An impacts advocator and educator, Trecia believes that design goes beyond aesthetics and that a thoughtful and sensible design process can address many critical global social needs.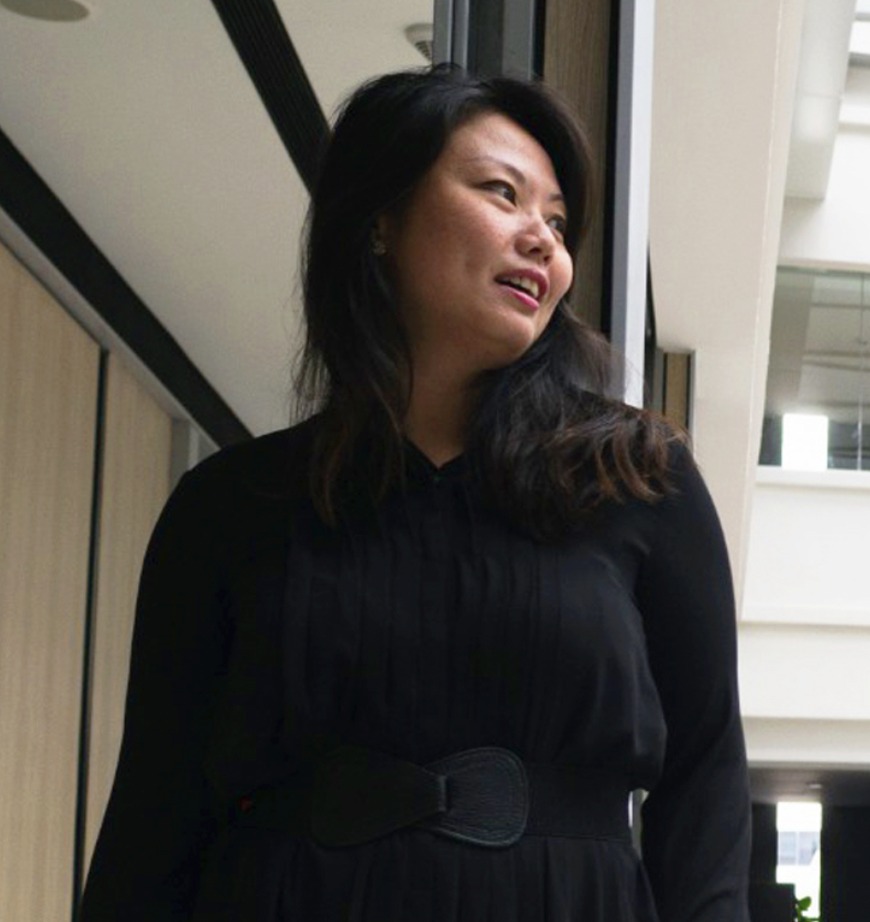 Trecia Lim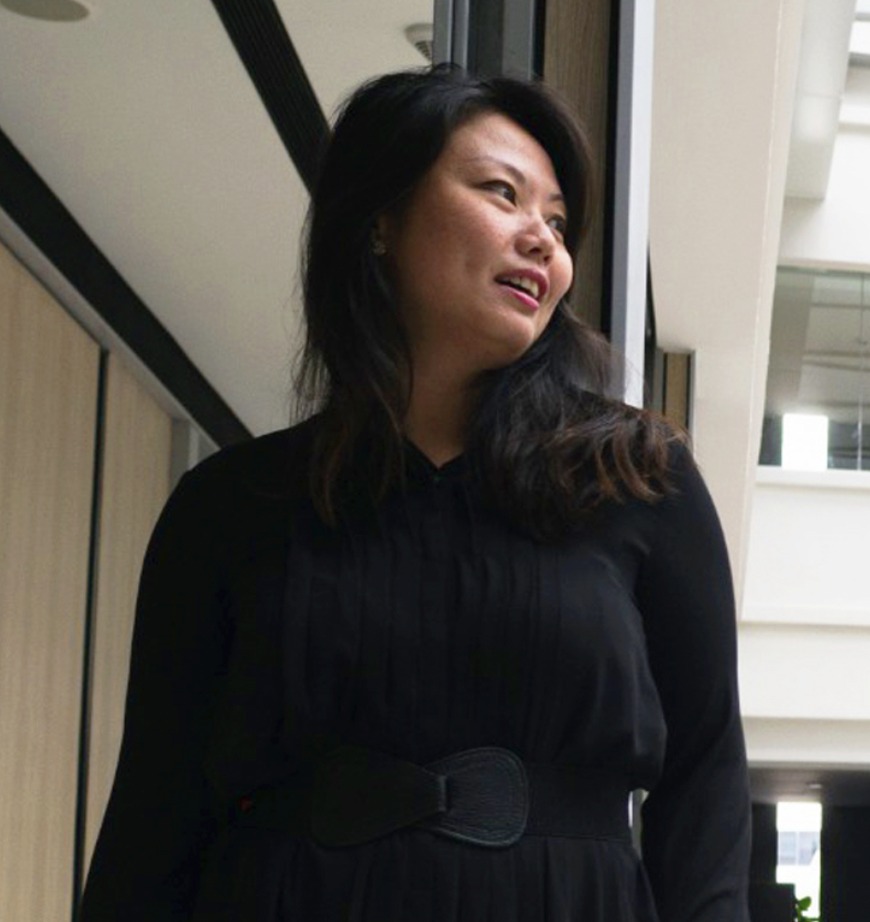 Teewado Primary School, Myanmar
In this session, she delved deeper into why are we not creating a dent in the global poverty issues, even with billions of dollars being put into humanitarian aid - and what should be done differently.
Trecia shared her perspectives on these issues through her journey as a community planner and architect, working directly with less privileged communities in Myanmar, Cambodia, Thailand and Singapore.
One of the projects they built was the Teewado Primary School for the Karen Community in the Myanmar borders. Trecia's team added new classrooms so that the school can provide education up to Grade 6 instead of the current Grade 4. They included a community library to allow non-schooling children a space to gather and pick up some informal learning.
Most importantly they introduced better sanitation and electricity and new clean water system. Good passive design was incorporated too with better naturally ventilated and good day lighting classrooms with high pitched roof.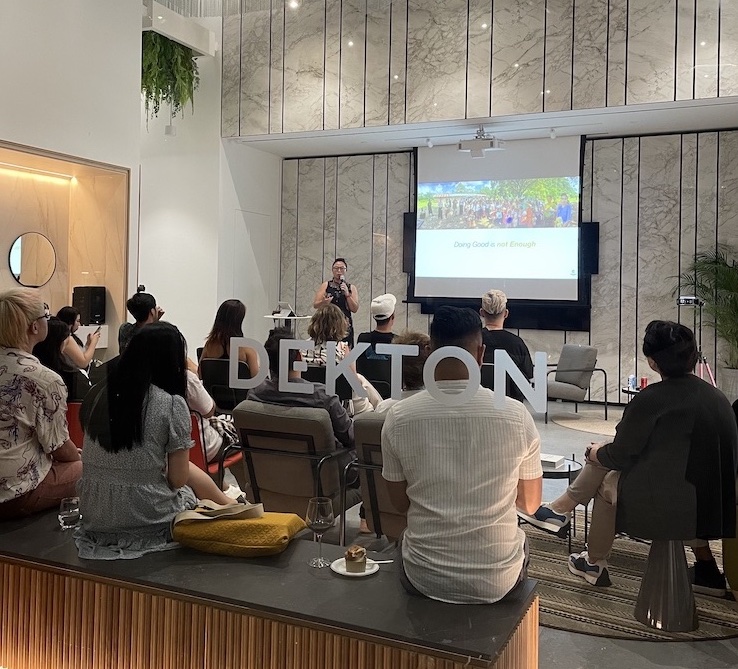 Cosentino City Singapore
All the TAB Series live discussions are held monthly at Cosentino City Singapore, 5 Straits View, Marina One The Heart, (West Tower) #01-16/17.
On 27 April 2023, "Telling a Story – Designing Narratives" was presented by architect Melvin Keng of Kaizen Architecture. He talked about how Form, Program, Composition and Materials are often the first few considerations a designer takes when thinking about a new commission for the first time. What if instead we started with a story, and saw ourselves as storytellers instead of designers. What would then be the outcome of a project?
For more information, visit: Cosentino City Singapore