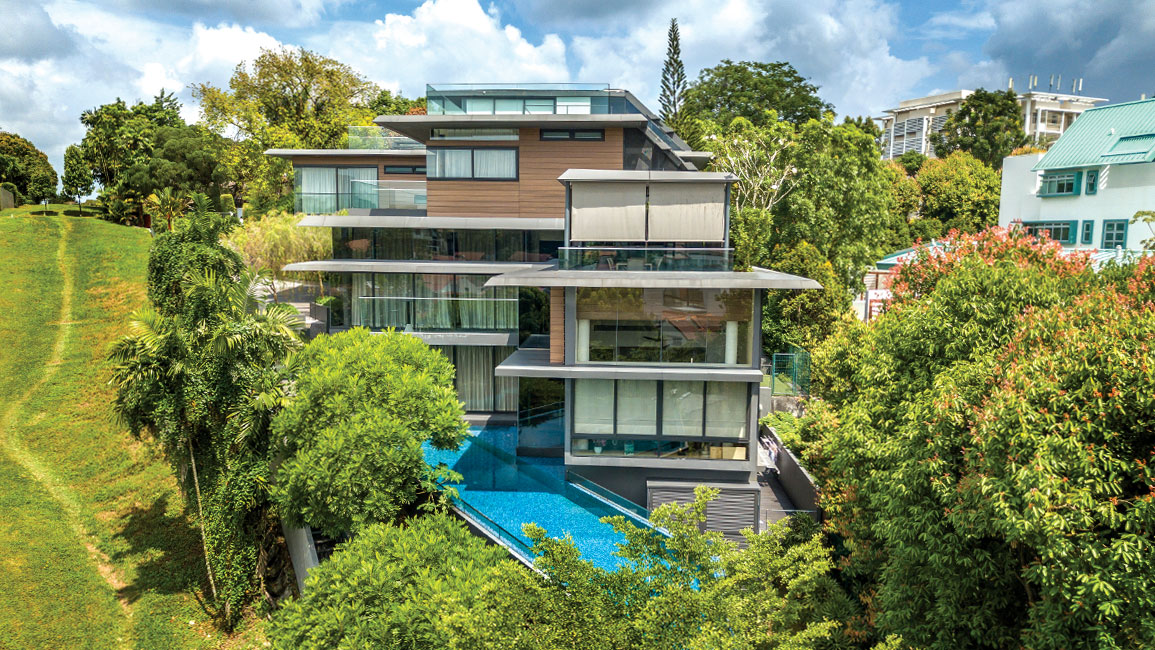 Most of Singapore's original hills have long been levelled, reducing the island's once curvaceous topography to a relatively staid flatness.
From an architectural perspective, this has resulted in designs that tend to stretch in horizontal linear axes, with predictable variations in the elevations.
All this explains why the site on which the Namly Hillside Villa is built proved – initially, anyway – to be such a head-scratcher for A D Lab.
Set on the border between normal mixed housing and Good Class Bungalows, the cul de sac plot is shaped like an irregular triangle anchored by a very steep topography which, in turn, creates an unusual height disparity of 17m between the bottom of the slope and its apex.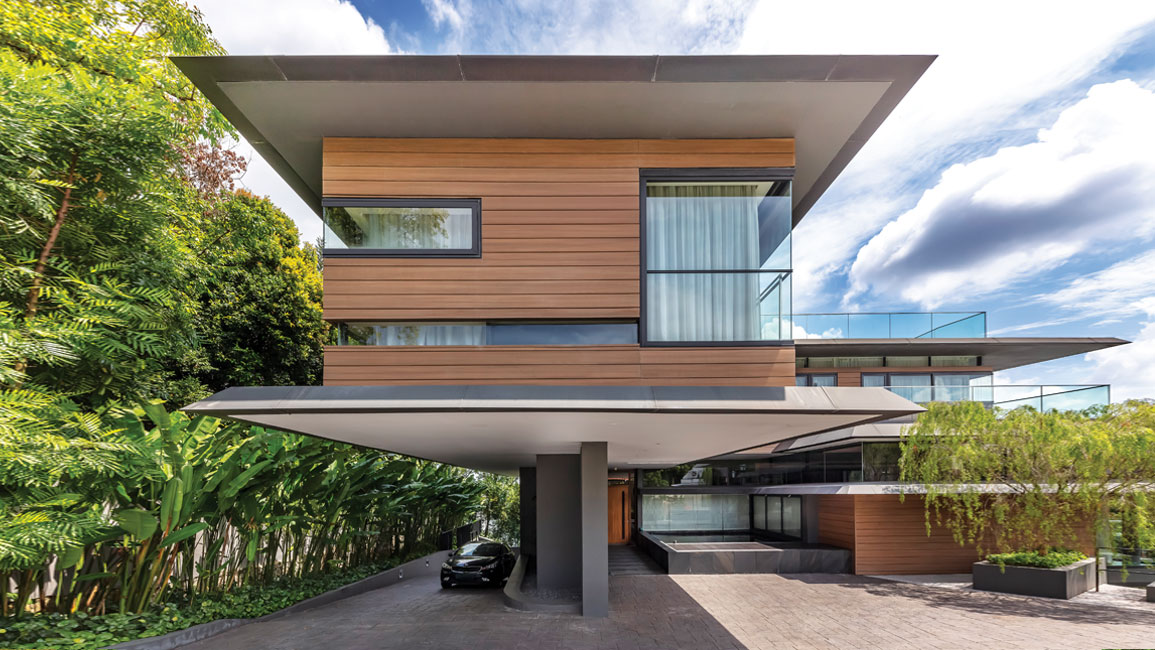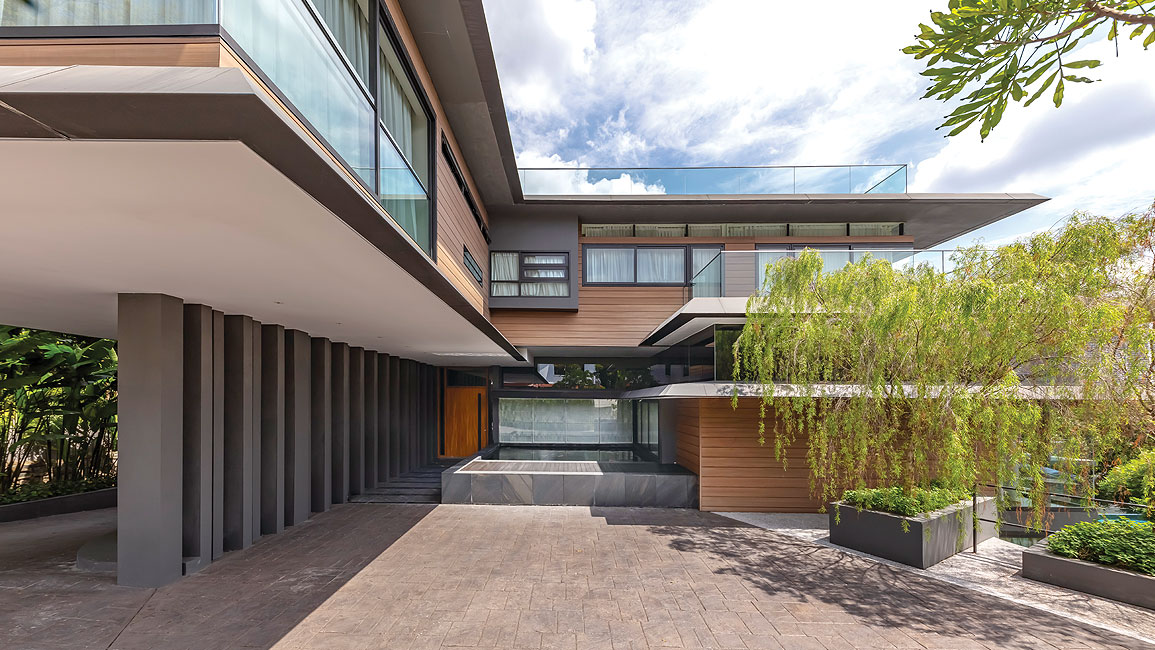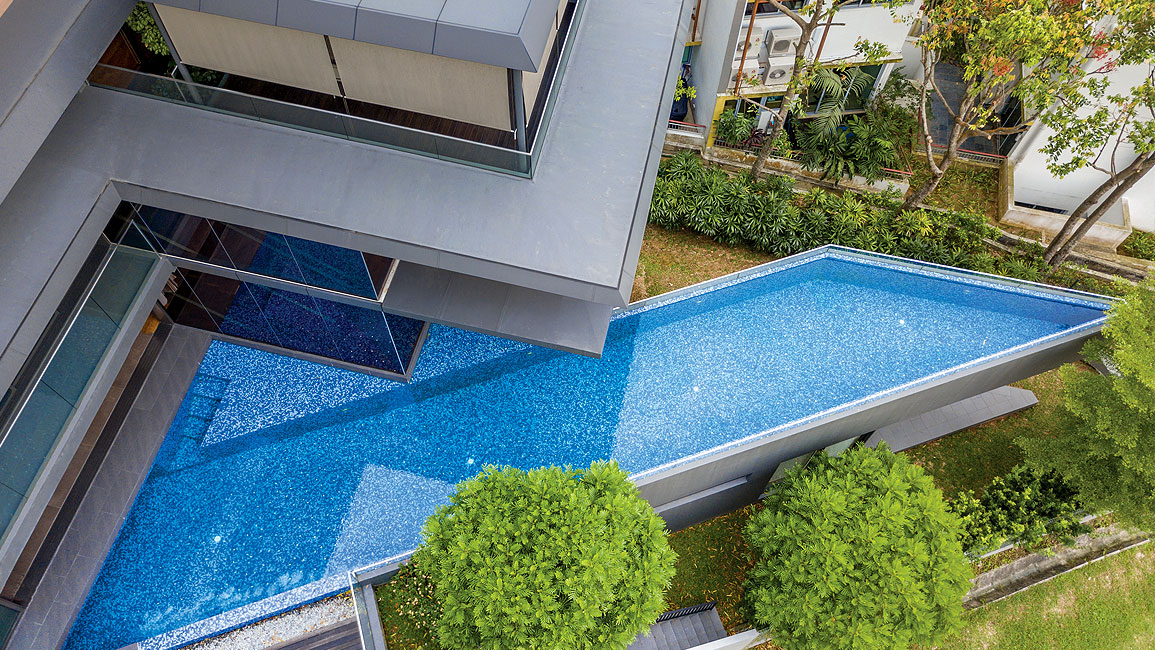 Thinking Outside the Box
The first challenge, says lead architect Warren Liu, was to negotiate what was essentially a 17m high slope.
The solution was to demolish 90 percent of the existing house, while keeping the retaining structures, an engineering sleight of hand that significantly cut the project cost.
Additionally, there were also a lot of grey areas, especially in establishing the boundary of the building envelope, Liu says, explaining that the site has a 12m height envelope control with an 8.5m spring-off line for the house's attic level.
The difficulty lay in defining the point to calculate the 12m from, since the site contours and gradient were irregular, resulting in complex discussions with the building authorities.
"We went through many iterations to see how we could manage the different levels of the house, while ensuring the spaces circulate. We did not want to have long corridors or odd residue, unusable spaces, a problem that normally doesn't arise when you have a flat site."
The solution came by arranging both the vertical and horizontal spaces on a complex matrix that considered programming, site contours, views, wind and sun direction, and connectivity.
"The concept of horizontal stratifications as planar extensions from the ground orders the spaces in the vertical dimension according to the site terrain, unobstructed views and sun shading," says Liu.
"The horizontal dimension is organised by a series of architectural elements of planes, columns and voids that are ordered by a hierarchical series of axis arranged in an organic manner on each strata.
"This derived the final footprint that cleaves to the sloping terrain as well as planar extensions that project from existing terracing site contours to form a complex arrangement of stratums and hugs the site."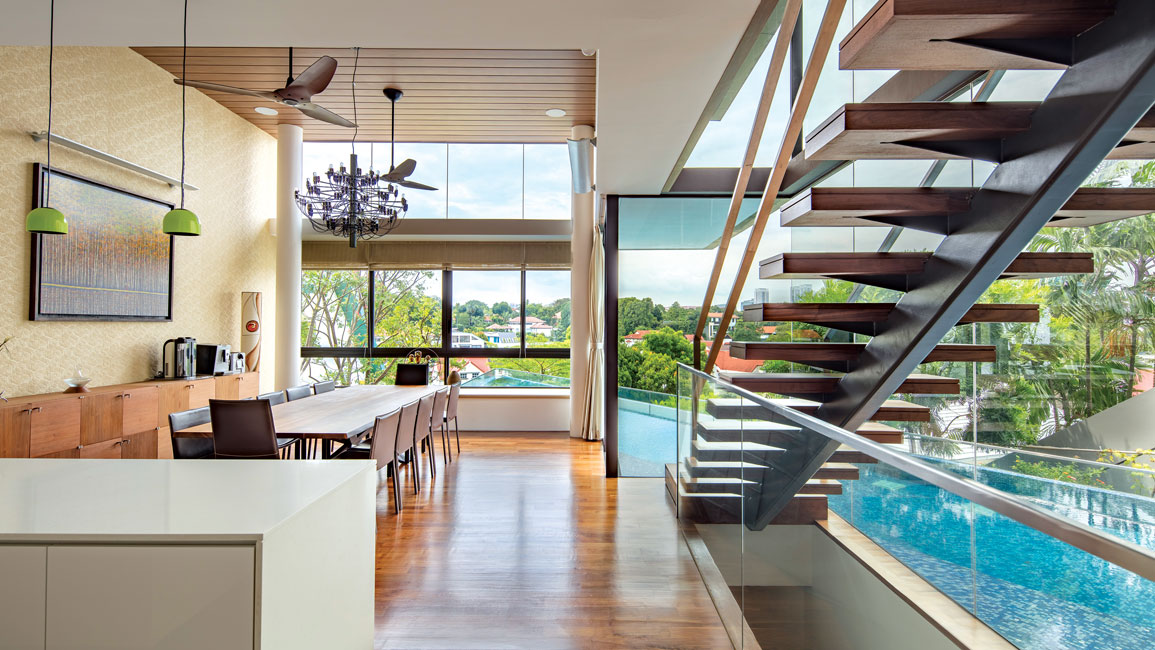 To read the rest of the story, purchase and download a digital copy of d+a's Issue 113 (December/January 2019/20) from Magzter.
Photography:
Masano Kawana