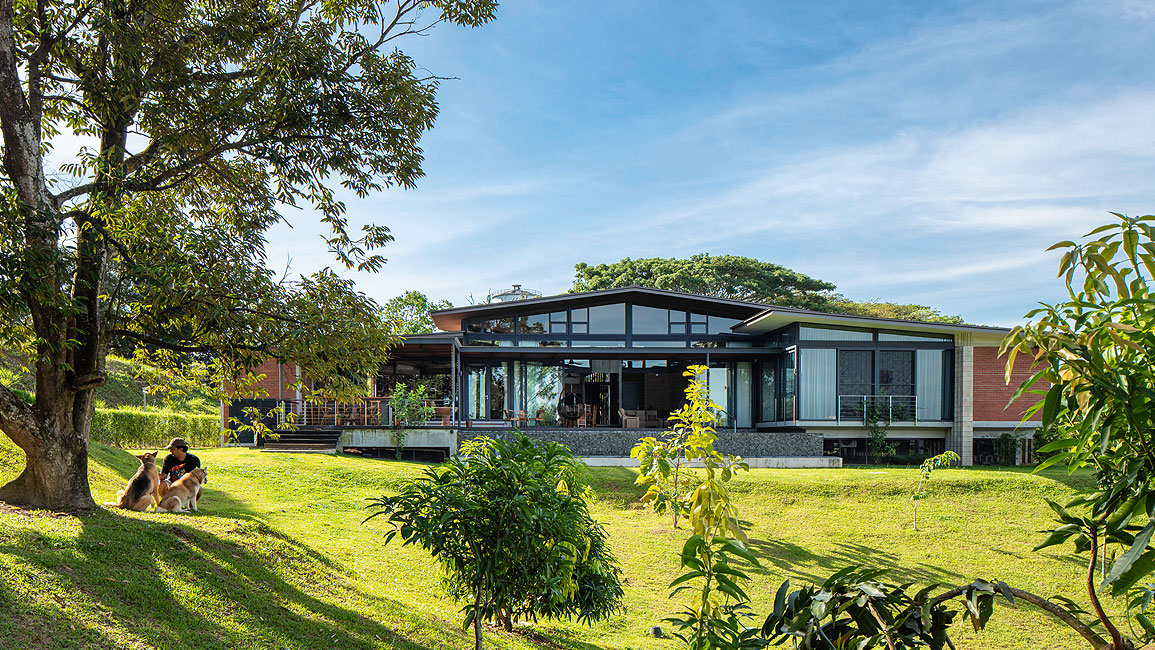 Following a years-long Italian sojourn, a return to native Malaysia for a professional couple marked a chapter of new opportunities.
On the agenda was starting a business, as well as finding and building a home for themselves.
Foregoing the bustle of townships and suburbia, they decided on a piece of land within the 246-acre Planters' Haven, an exclusive Sime Darby development of sprawling greenery in Nilai, Negeri Sembilan.
What was left was the design of the house itself, which they entrusted to established practice MJKanny Architect to deliver.
In the true spirit of genius loci, the architect looked to the site for inspiration, and was duly rewarded.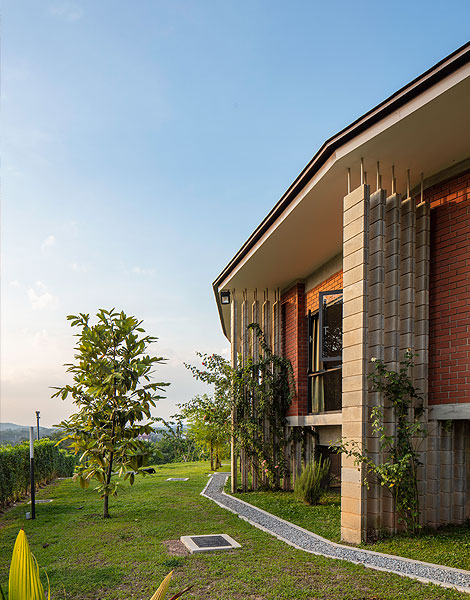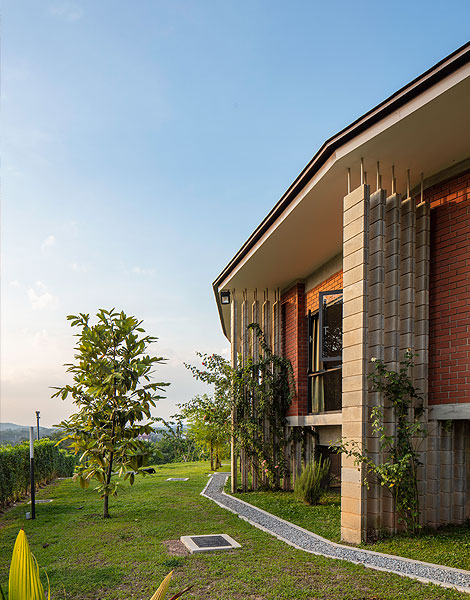 Funnel Vision
Melvyn Kanny shares his insight on the choice of location.
"They (the couple) were looking around, they shortlisted a few places. Planters' Haven was the one they liked. All the plots are an acre in size, so there was a lot of space which suited them as they have two big dogs," he says.
In considering the young husband-and-wife duo (both engineers with European exposure), Kanny opted for an unconventional approach.
"The site appears small at first, but as you walk in, it gradually opens up to the horizon, much like a funnel. So why not explore the idea of something that unveils itself?"
That conceptual underpinning informs the single-storey 710m2 domicile's initial outlook: from the main avenue the building appears unassuming against the forested backdrop, a projection of low massing consisting of a cloistered entrance in off-form concrete, and a connecting brickwork garage.
Once past the entrance threshold, the architecture adopts an experiential stance – both view and procession controlled by a narrowing concrete tunnel – that culminates in an explosion of scenery courtesy of a wide semi-octagonal living and dining space and its full-height glass doors.
"To create this opening-up of space, as one exits the tunnel, I used the idea of a nautilus spiral. There's no symmetry in the plan," Kanny elaborates, on the half-radial layout.
Bedrooms, kitchen and entertainment space radiate in generous trapezoidal segments around the communal heart of the dwelling.
While the master bedroom, pool and pool deck visibly truncate the house's northern end, it is in fact a deft gesture in framing an unrestricted vista that can only be described as majestic.
To read the full story, purchase and download a digital copy of d+a's Issue 111 (August/September 2019) from Magzter.
Photography:
Pixelaw Photography