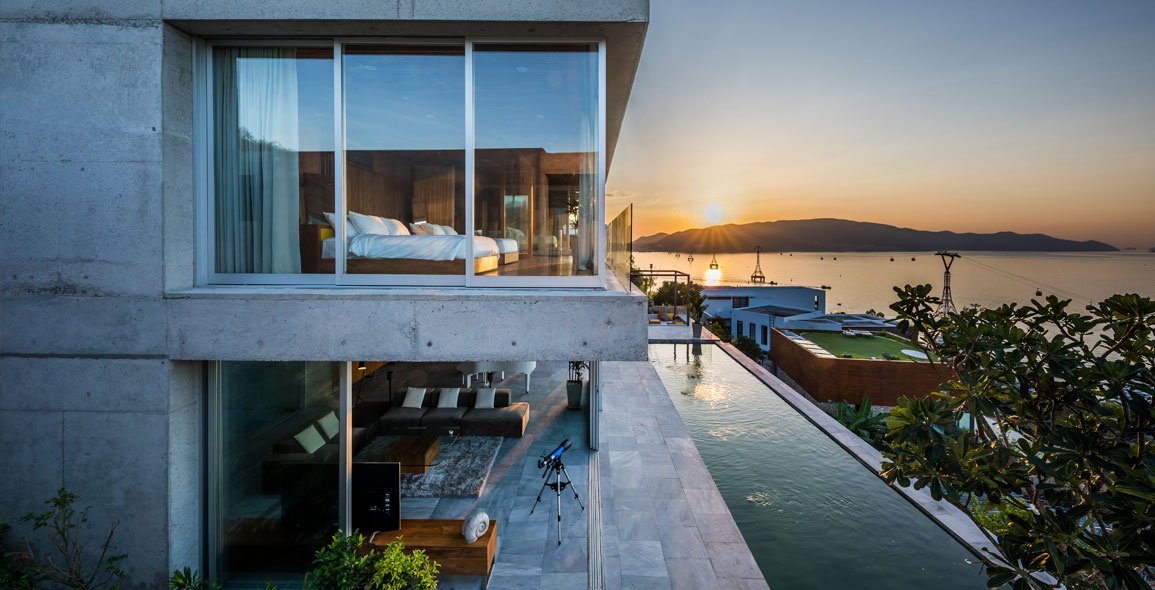 My An Pham Thi and Michael Charruault of Ho Chi Minh practice MM++ Architects have recently designed a holiday rental residence in Nha Trang, Vietnam. Named Stone House, it is a perfect marriage of Brutalism, timber and basalt stone.
d+a speaks to Charruault to find out more about the firm the Frenchman co-owns.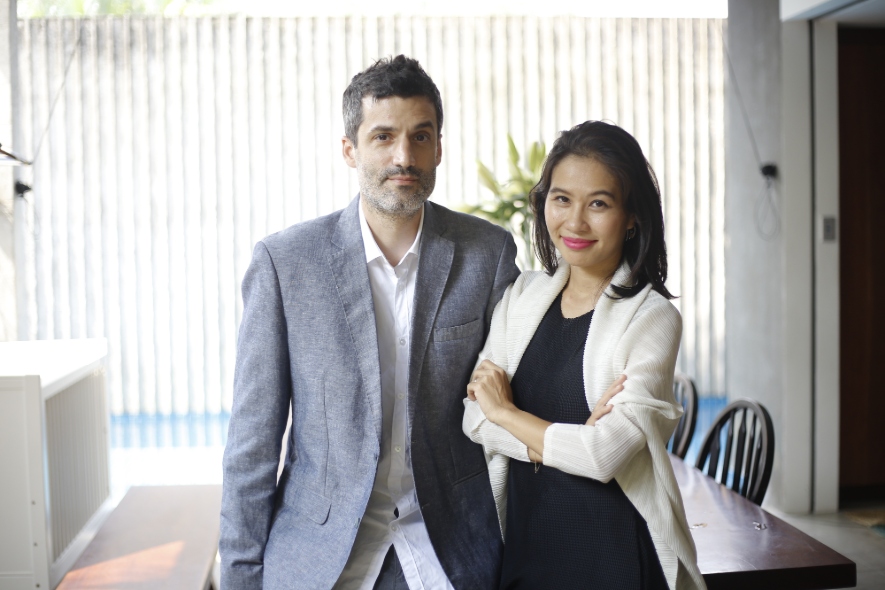 Michael Charruault and My An Pham Thi
What is your design philosophy?
After many years of practice, our punch lines, "Create beautiful spaces for everyday life; stay free of 'ready-made' solutions; collaborative creative process", still define us well. These principles lead us to turn the functional into unique user experiences.
What does MM++ stand for?
- Simplicity. We always prefer a "less is more" attitude.
- Sustainability, starting with the maintenance impact of the construction and energy consumption.
- Sense of aestheticism, bringing wellness and happiness.
How does your practice differ from that of other architects?
This is difficult to answer. We just do our thing without looking at others. We are all friends so it's a golden rule if we want to continue to be friends!
Why should a developer work with you and not any other architect?
Each architect has his own design sensibility. Developers should look at this first and understand if it matches their target. Then it's a question of work process experience that many small local practices might not have. We had the chance to learn it during previous projects with international developers.
Where do you draw your inspiration from to create your designs?
There are many sources of inspiration to initiate a design, but there is always only one which will be strong enough to develop a full concept that is consistent and appropriate. It's like creating a story, using plans and sections instead of text.
Sources are multiple: travels, cultural heritage, photography and cinema…so many things can "feed" your design but you need to be yourself in a good "internal balance". Practicing yoga and meditation intensively is also for us a source of inspiration.
There is so much development going on now in Vietnam. What is one message you would like to pass on to developers when it comes to planning a new project?
There is a high demand for "new" experiences of living, not only for the high-end project segment, including a strong sense of wellness and sustainability. Developers should innovate in this way with new business schemes and new working processes with all the people involved, at every scale of the project.
What is your favourite part of Stone House?
This house is fully dedicated to the view. More than the architecture itself, it's the view that the architecture enhances.
Read about Stone House in d+a's Issue 108 (February/March 2019), available for sale on Magzter and in major bookstores in Singapore and Malaysia.
By:
Low Shi Ping and Michele Koh Morollo