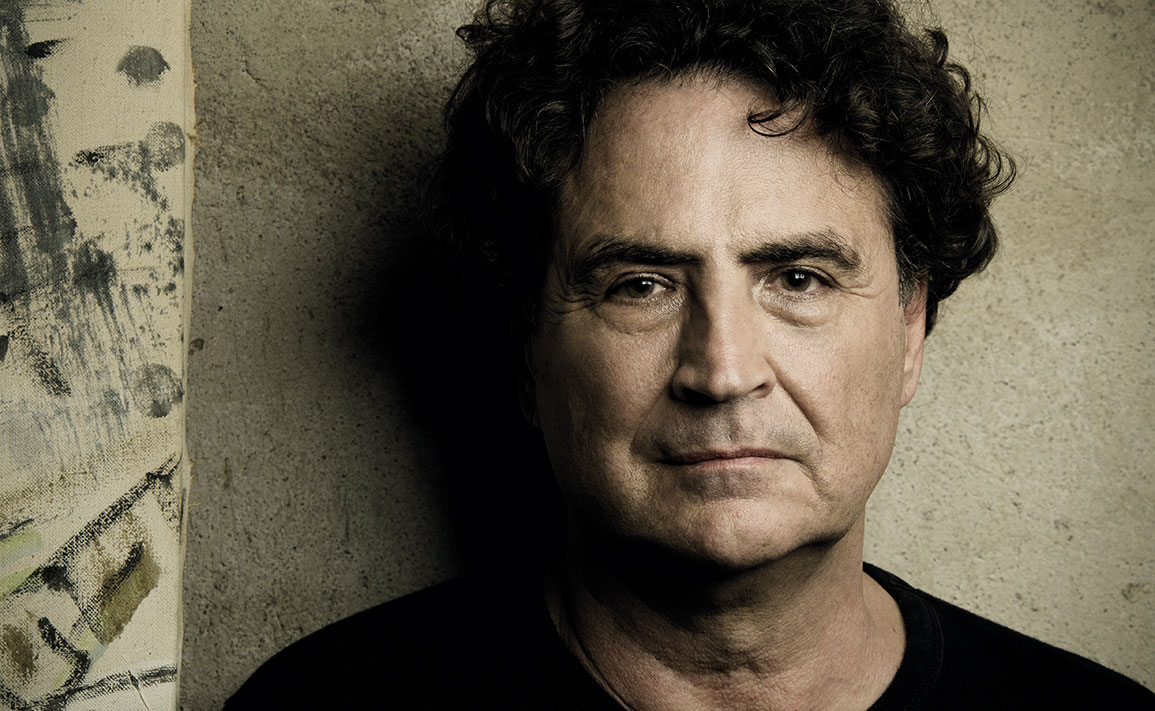 December 2015. It is a rare day in Hong Kong – crisp, with a slight breeze to offset the sun's rays. Fernando Menis stands to one side of the curatorial team responsible for this year's Hong Kong edition of the Bi-City Biennale of Urbanism\Architecture in the border cities of Hong Kong and Shenzhen. He is surrounded by his University of Hong Kong (HKU) architecture students, all eager to explain Humidity Tubes, their group project situated on the left side of the main foyer to Heritage Discovery Centre in Kowloon Park. Menis has the look of a proud father; after all, he has overseen every aspect of their work and is just as pleased with the final result as the master students themselves.
The Santa Cruz de Tenerife-born and based architect recently completed a stint at HKU as a guest lecturer. Later the same afternoon, he returns to Spain via Poland for the opening of Jordanki Cultural and Congress Center in the town of Torun. He explains that he got the job at HKU through the WAF Awards in Singapore.
'It has been a pleasure being a professor at HKU,' says Menis. 'After my WAF lecture, Wang Wei Jun (HKU's department of architecture head) came to speak with me and invited me (to be a guest lecturer). I teach about the reality of architecture and the evolution of cities. I try to guide my students between university and life; between college and the real world that they will find when they finish their studies.'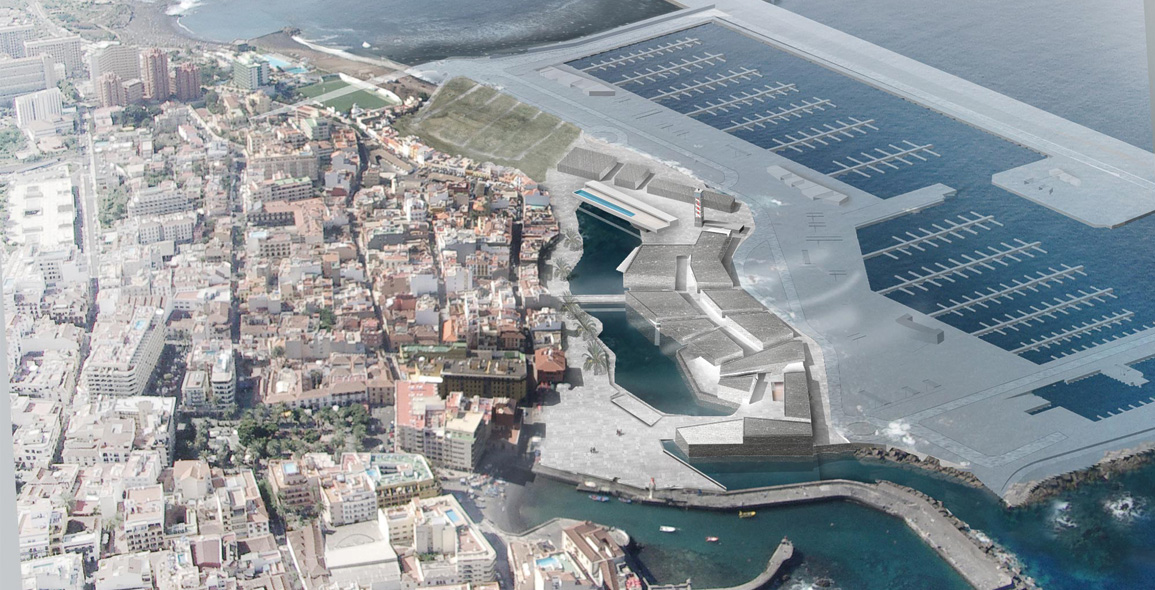 Born in 1951, Menis studied architecture in Barcelona prior to founding Artengo Menis Pastrana in 1981. In 2004, he broke off to establish Menis Arquitectos with studios in Tenerife and Valencia.
'My personal career began in the days when my father mended watches,' he recalls. 'We had to make our own toys. From that stage when inventiveness was a need, a passion for craft arose that has remained intact to this day, and with the same enthusiasm. I acquired a deep interest in rationality – use, functionality, structure, economics – during my intense training at Barcelona School of Architecture, which enriched and qualified this initial passion. The subsequent development of numerous competitions, such as my first for La Villette en Paris, marked this learning stage and involved the crystallisation of a working method where clay modelling ensured a physical and immediate, emotional approach to projects.'
Perhaps Menis' Canary Islands upbringing is most evident in his public swimming pool projects. El Guincho, a natural pool in Adeje, Tenerife completed in 1993 and the Spree River swimming pool in Berlin, completed in 2004, bring harmony to the enjoyment of being outdoors with poetic forms that are site sensitive.
'Swimming is really important in my life,' he admits. 'On the island, we always have the sea, and we know how important this is for everyone's mind and health. Initially, there was an international competition to create a bridge. But we think the Berlin swimming pool brings people closer. The people can share the water and the experience of being together. The purpose of the competition was to bring the Spree River to the city, and that place was very symbolic because it represented the border between East and West Berlin.'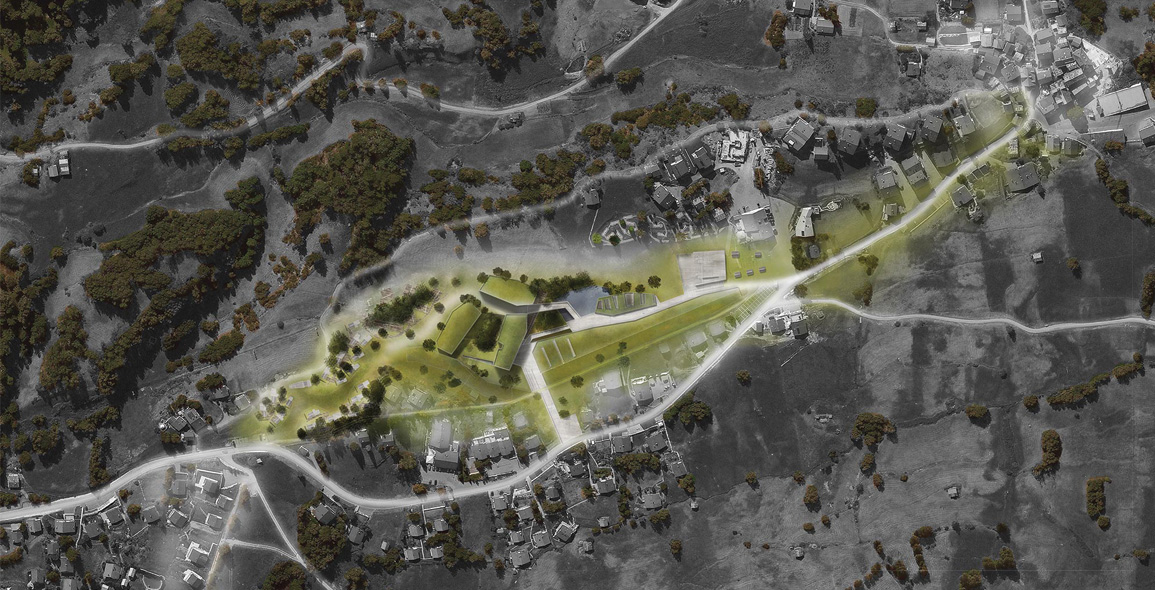 It may be argued that Menis references Antonio Gaudi in his sculpturally organic approach to contemporary architecture. Certainly his earlier Tenerife residential projects such as Proa Building in 1994 and Laurel Building in 1999 manipulate concrete in a fluid manner. Yet Menis has progressed beyond the Spanish master, not only with works across Europe and Asia, but also by emphasising site specific, material-led architecture. He was the winner of the WAF 2010 Future Projects – cultural category, and has exhibited his projects in various international exhibitions including the Venice Biennale, Manhattan's MoMA, Aedes Berlin and GA Tokyo.
Along with HKU, he was an associate professor at the Polytechnic University of Valencia and president of Laboratory for Innovation in Architecture, Design and Advanced Tourism of Tenerife. He has juried and lectured at Harvard, Columbia University and ESA Paris, and at various architecture festivals in Switzerland, South Africa, Italy and Australia.
'Every country is different in one sense and equal in another,' Menis explains. 'The reason and emotion are always everywhere. The landscape is always important to me. But culture is different in every country – it is not just in Asia or Europe. Within Europe, it is really different to work in Poland and Switzerland. In Asia, it is completely different working in Taiwan, mainland China, South Korea or Singapore. We are global but at the same time, every place has local rules.'
Despite working on challenging large scale projects such as Jordanki and Magma Arte & Congresos, the latter completed in 2005 in Tenerife, his favourite project is a personal one. 'My little church in a small neighbourhood in Tenerife. It is simple; it has light and shadow.'
And when asked if he considers himself more of an artist or an architect, he is quick to stress that architects are inherently artists. 'I consider myself an architect from head to toe, which doesn't exclude the artistic side. The mixture between reason and emotion gives a result: the beauty that art is seeking.'
A print version of this article was originally published in d+a issue 90.
Photos:
Menis Arquitectos