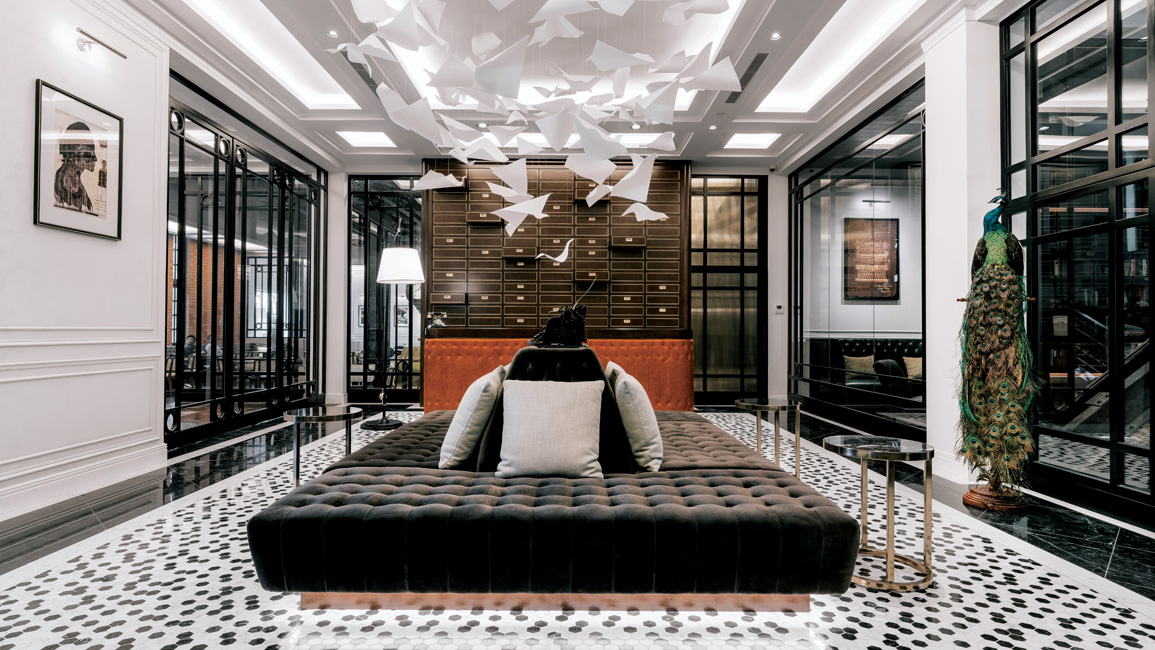 Amid the frenetic pace of rapidly-developing Myanmar, the Yangon Excelsior boutique hotel in the country's commercial capital is a blissful oasis.
Walk through the giant glass front doors manned by white-uniformed staff and immediately, the traffic jams and speed-walking locals on crowded sidewalks get left behind.
Under the hand of the Bangkok team of Hirsch Bedner Associates (HBA), the property is at once contemporary and colonial at the same time – the latter being especially important given the original nature of the building.
From Office to Hotel
Formerly the headquarters of the Steel Brothers, a British trading company, it was built between 1920 and 1930 in the distinctive colonial style, and was part of the lively, incredibly cosmopolitan fabric of the city.
Long before war and international sanctions scarred Yangon, the beauty of the city was undisputed; think buildings with intricate wrought-iron balconies, elaborate balustrades, stuccoed facades and soaring columns.
Unfortunately, many have since been neglected and fallen into disrepair, often covered with a thick grime of dirt or hidden by intrusive creepers. But there is hope yet.
Today, one by one, the structures that make up the architectural legacy of the city are gradually being restored and undergoing adaptive reuse.
Yangon Excelsior is the perfect example, with the Archetype Group taking the lead to restore this British colonial-style architecture gem that has witnessed the continuous changes on the social and economic aspects of the city in the last century.
All this also became fodder for HBA to draw inspiration from to create the interior design.
Spread across four floors, the hotel has 74 rooms across six categories. These are divided across the upper three levels, with the topmost also housing the Executive Lounge.
On the second floor sits the spa and gym, and on level one are the lobby, two restaurants and a small library.
Connecting the various levels is a marble stairwell that hugs a beautiful antique wrought-iron lift shaft. Don't worry though, the elevator is a modern piece of equipment and does not date back to the colonial era.
To read the full story, purchase and download a digital copy of d+a's Issue 108 (February/March 2019) from Magzter.