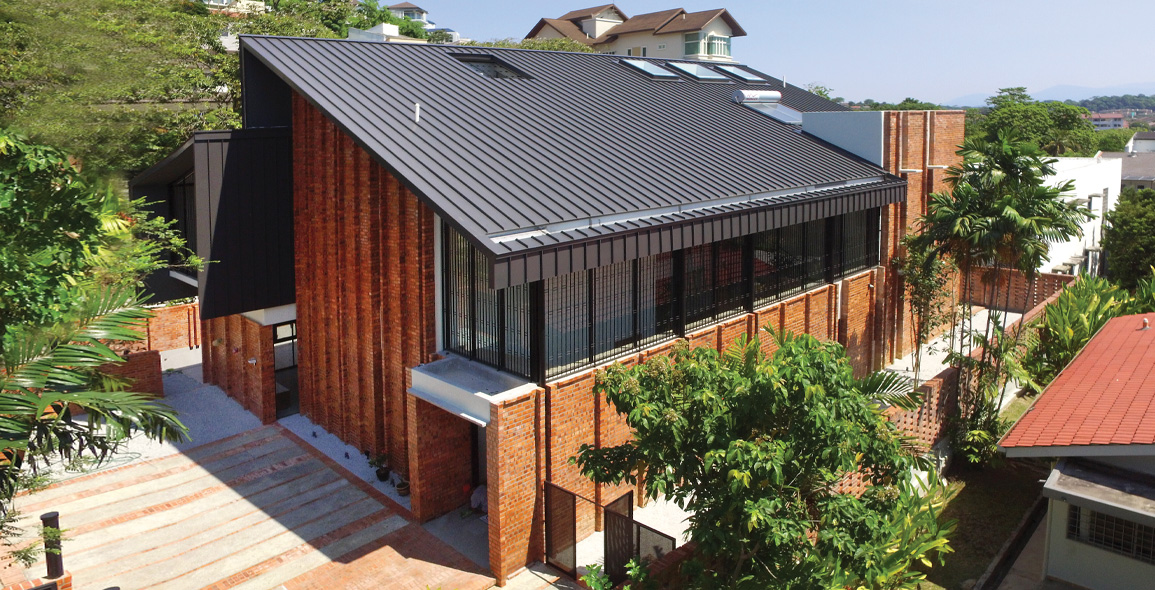 In a secluded residential quarter of old Bangsar, Sudut House is an unintentional statement.
Its moniker – in Malay, meaning "angle" or "corner" – is aptly coined by a proud owner describing her home that, among some in the 1970s-era neighbourhood, has been a subject of converse conjecture.
But such is the draw of architecture well made, exemplified in this instance by a considered, functional and humanised design.
A CLEAN SLATE
With 6,500ft2 of floor area, Sudut House replaces an existing single-storey dwelling on the corner-lot site; both architects and owner decided a fresh design was a better option than to renovate the already heavily-renovated original.
"The existing layout was disjointed and strange, we couldn't salvage anything. So, it was a good decision to demolish and rebuild," says Farah Azizan, director at Studio Bikin.
Adds the owner who prefers not to be named, "It was more cost-effective that way, and you get the house that you want. You shouldn't have to restrict your layout just to salvage a couple of walls here and there."
The end-result is a house defined by an extensive and centrally-positioned dry kitchen, offering commanding views of adjoining spaces such as hall, living, dining and outdoor pool areas.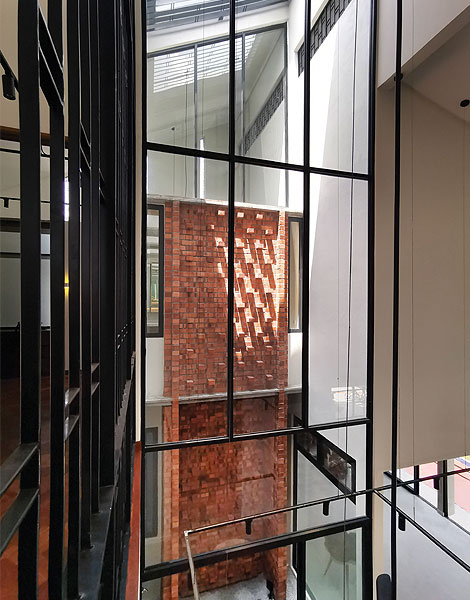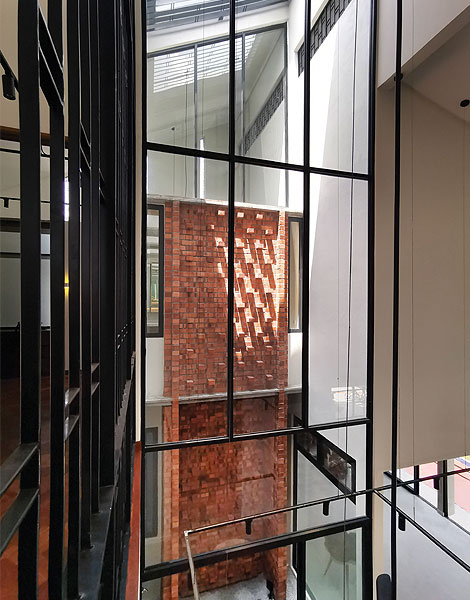 Importantly, the kitchen is a hub for the family of four, a place to have meals, do work and share stories, and on occasion, entertain.
Feng shui and security were also key considerations in the layout; succinct planning of the latter, which integrates roller shutter and door grill into the design, allows private areas to be cordoned off, offering the owner peace of mind without compromising the brightness and openness valued by the architects.
Recalls Farah, "The original house was quite dark; we were very conscious of it. So, we felt it was important to bring light and height into the (new house's) living spaces, especially when you enter.
"That's why we did a double-height entrance, because it's a good way to bring natural light in."
The high perimeter glazing, coupled with a lofty ceiling and openings for ventilation, produces a well-lit and airy atmosphere within the interior.
"People who live in houses which aren't built with natural light as a priority, when they come here, they are amazed," the owner happily validates.
"I don't have to turn on any lights, nor the air-conditioning. We don't use that much electricity at all."
Click here to read the rest of the story in the complimentary online edition of Issue 115: April/May 2020.
Photography:
Farah Azizan, Justin Lee, Loo Jie Hsin, Kin Hip Sdn Bhd