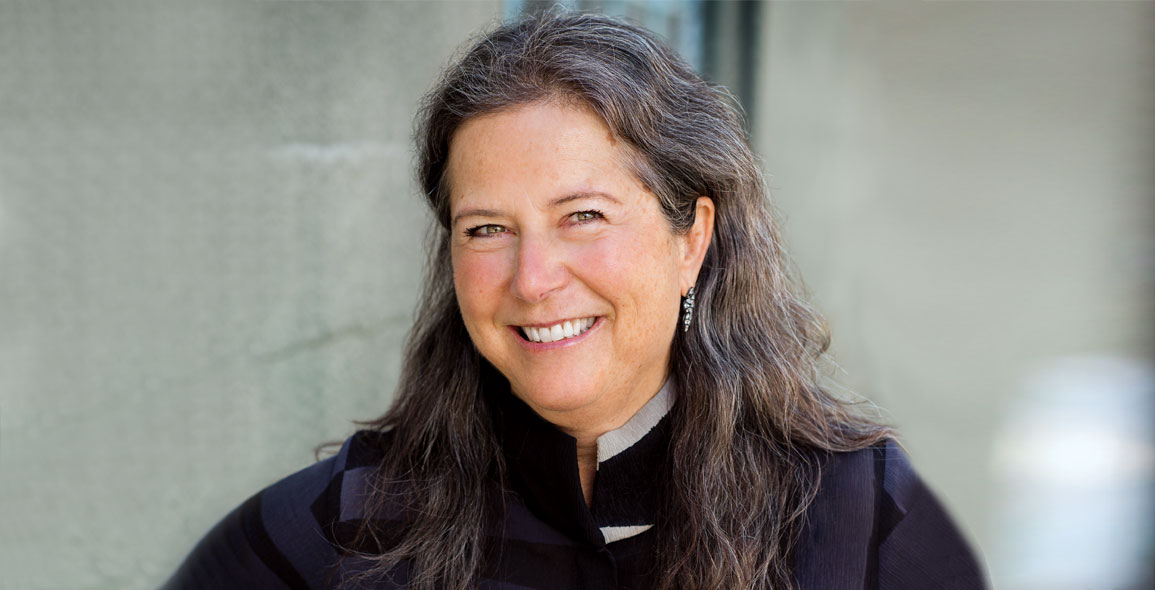 It is known the world over as a tech company but Google's hardware has, in recent years, started to command attention too. For instance, among the products it launched this year for the home are the redesigned Google Nest Mini and Nest Wifi.
Their most remarkable feature? That they are made from recycled materials, specifically one half-litre post-consumer PET bottle creates 2.4 Nest Minis.
This is the brainchild of Ivy Ross, Google's Vice President of Hardware Design, whom we caught up with her on her first trip to Singapore for a chat.
What is your creative process?
We are first given a brief by the product managers. The design team then has a certain amount of time to go off in their own spaces to come up with sketches of the concept. This could our design library, or our colour materials laboratory.
When they are ready, the design director in charge of that category of product will pick the direction that he or she feels is the most appropriate. What follows next is what I call a dance with the engineers – the back and forth because both teams push each other to agree on the design.
Then there's something called a joint product review once a week, where the design directors and I look at everything that is being worked on at the moment. You can call it a cross-functional discussion. Here, we talk about which designs feel the most appropriate and deliver on the Google design language. We have a dialogue because it is like a piece of clay that we're forming together.
Sometimes, the design directors will bring different situations to my attention, such as if they cannot resolve a challenge with the engineers. In the long run though, it always works itself out and I love the way it does. I always say if people are in service for the best product, it always works out. I'm a big proponent of collaboration because I think relationships and shared vision make all the difference. This is something I try to contribute across the different teams.
When we are all satisfied, the product gets shown to the business unit heads. Once the cost is signed off on, it gets put into production.
You are currently excited about neuroaesthetics. What is it and why is it of interest to you?
Neuroaesthetics proves what designers have always known intuitively that the way a room looks and feels affects our mind and body. We went on to apply this in an exhibition, A Space for Being, at the Milan Design Fair earlier this year, in partnership with the International Arts + Mind Lab at the Johns Hopkins University, Muuto and Reddymade Architecture.
It started from my desire to give people an experience of how their body feels different in three different room environments. Each had a different aesthetic, colour palette, texture, scent, music and art. For instance on was filled with bright colours, while another was more quiet. Our hardware was very much in the background.
We then invited people to wear a wristband that monitored their physical and physiological responses to sit quietly for five minutes, free from distraction, and just experience the spaces. At the end of it, the data was analysed and we showed the audience the measurements of their bodies reaction. We told them which room their body appeared most relaxed and shared the elements in that room.
This was done for reflection, a moment in time for people to realise that our body is affected by everything and that we have agency over the places we put ourselves in. There is so much emphasis on wellness and health now. It is not just what you eat, but also the environments you create for yourself that matters.
How does this apply to what you're doing at Google?
We want to show that we do what we call thoughtful design. We think about the tactility of objects in addition to how they look. That is why we produce our hardware in different colours, for instance.
The Milan Design Fair is not about selling our electronics. It is about Google showing up as a thought leader, that we understand these principles. People were pretty blown away that we didn't show up beating our chests with smoke and mirrors. Instead, we had these beautiful little vignettes to show how our products fit into your life.
We want to give people the gift of saying you have agency over what you choose. We want them to know that we know aesthetics matter. We aim to make things beautiful, and beauty is something that is really alive and in your senses.
Read more about Ivy Ross and what she does at Google in d+a's Issue 113 (December/January 2019/20), available for sale on Magzter and in major bookstores in Singapore and Malaysia.