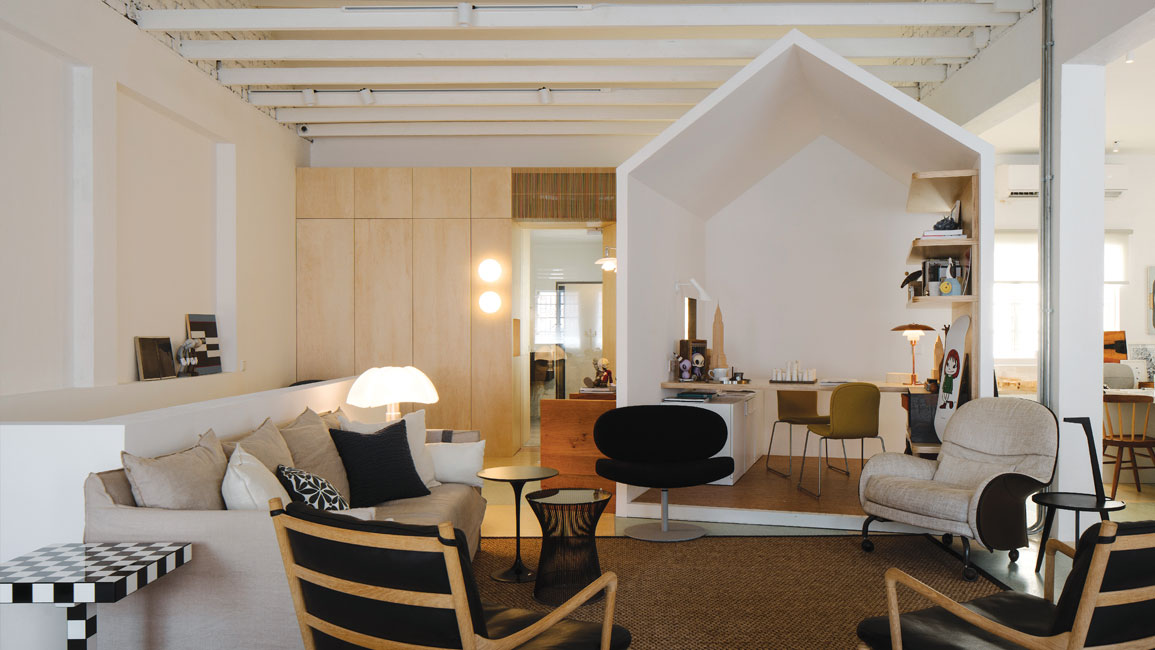 Entering 66B Niven Road can be confusing – a flight of steps leads into an expansive space that looks like a cross between a chic restaurant and a stylish home.
Actually it is neither. Instead, it is an office, design studio, meeting place, event space and gallery showcasing the work of Studio Terre, its home accessories arm, Teapot & Giraffe and its architecture arm, Observancy Architecture.
Founder and director Terence Chan reveals that they moved into this 3,600ft2 space, spread out over three floors, only in April last year.
There is an organised flow dictated by function – the office is at the top on level three, with desks, computers and ample but discreet storage to house files, as well as samples of fabric, stone, wood and metal.
The second floor is for entertaining. There are cosy groupings of furniture, a sleek coffee pantry, a fully functional kitchen and a dining area with a massive concrete table cast on site that seats up to 20.
"This is where we run a lot of activities like coffee and sake appreciation and floral workshops," says Chan.
The ground floor space is the smallest, and most formal. Decked out like a private showroom, it effectively showcases what Chan can do with interiors and furniture.
There are three volumes here – "the big rectangle gallery, a wooden box and a long and narrow passage", Chan describes, as he walks through.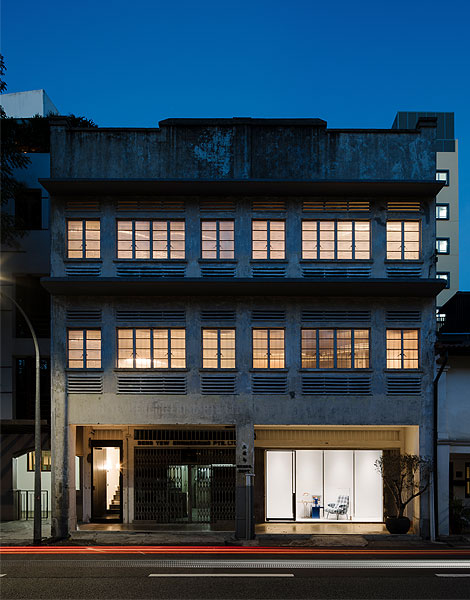 Each volume is designed to have a different feel, yet each blends smoothly into the next, and can be closed off by doors that complete the transformative cocoon effect.
"The shape is odd but it effectively demonstrates to clients that even that can work if you design well and choose pieces to suit it," he says.
And he has. The furniture fit in perfectly with the atmosphere of quiet luxury here.
There is a classic desk in leather, wood and patina brass, an elegant cabinet with sensor lights and pivot hinges, and most astonishingly a whisky bar made out of a variety of high-gloss woods, with an illuminated interior and doors that swing back and click into place due to a system of magnets, air pressure and springs.
Although all of these pieces have been created by Chan, he eschews the label of furniture designer because his collection doesn't include chairs. "That's a whole different ball game and it's a real craft because of the ergonomics and the comfort level," he says.
"I only design joinery pieces and I do it all out of interest. There has been no formal training. I just like to doodle a lot."
He shares that he was led into this area because of his primary job of interior design.
In creating interiors for his clients, he sources everything – from furniture to fittings to accessories, "There were times I couldn't find exactly what I was looking for so I would design it myself."
Chan's design vocabulary is extensive enough to ensure that what he comes up with blends in perfectly with the aesthetic of any given space or product.
To read the full story, purchase and download a digital copy of d+a's Issue 106 (October/November 2018) from Magzter.