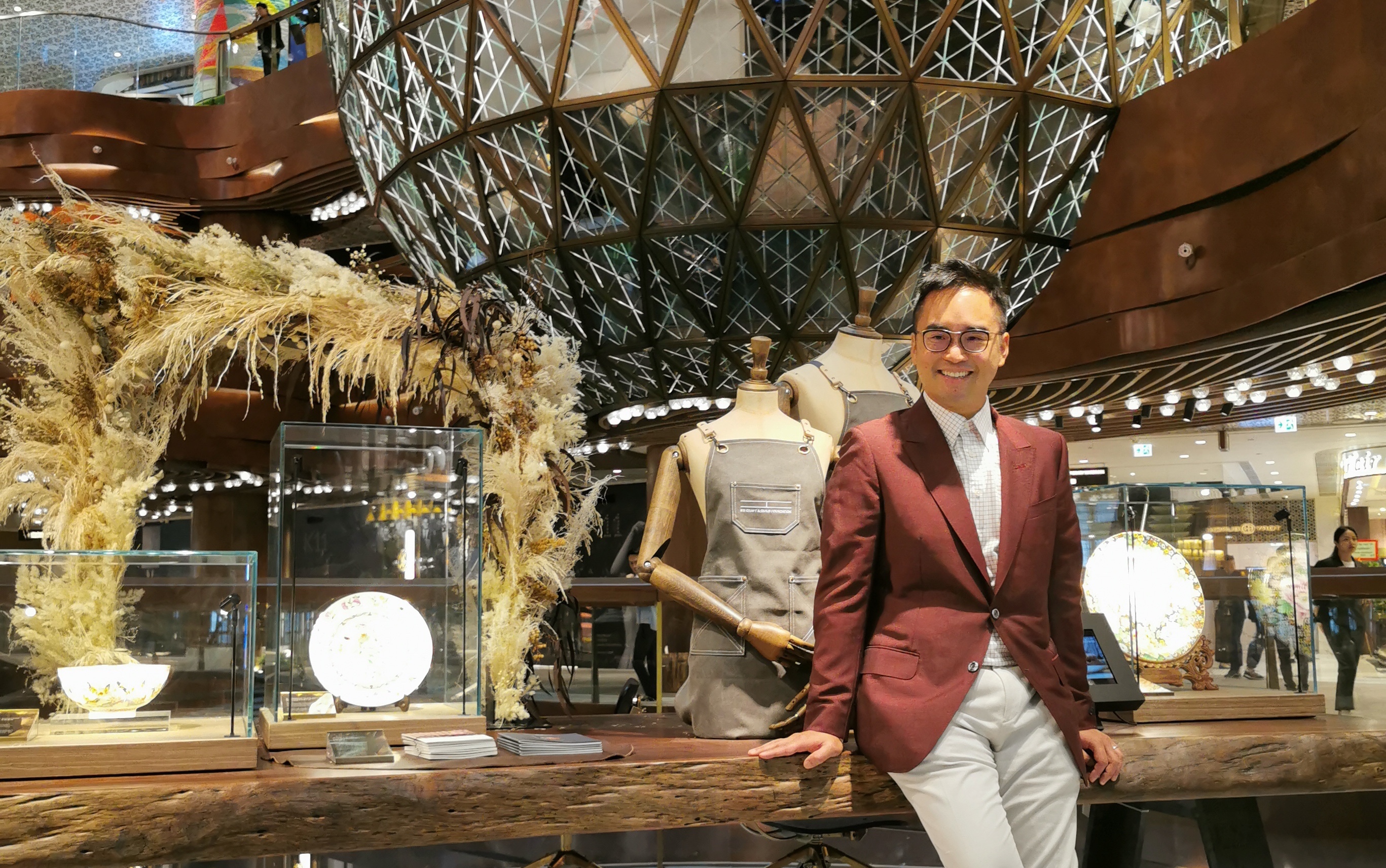 What is your vision for the K11 MUSEA project?
My vision is to build the "Silicon Valley of Culture" in Hong Kong, and create a destination for incubating young creative talent by propagating culture in its many forms – from art to design and gastronomy to sustainability. With all the K11 projects over the past 10 years, and especially so with K11 MUSEA, we want to create a platform for our visitors to discover, be inspired and accumulate knowledge capital within the creative community of art, culture and design we have created.
It is why we don't refer to K11 MUSEA as a mall. It is beyond that. The word "MUSEA" was inspired by the phrase "A Muse by the Sea", to enrich new consumers and their everyday lives through the power of creativity, culture and innovation. I've commissioned over 100 creative talents from around the world – including architects, artists, designers and conservationists etc. – to create a complex that evokes the feel of a contemporary manor house, where our guests can always discover something new and be inspired. We hope that through exploration, they can accumulate knowledge capital within this seamless ecosystem of art, culture and design.
How did you choose these over 100 world-renowned architects, artists, and designers to conceptualise K11 MUSEA?
First of all, their work must be great and have a voice, but more importantly they must be able to embrace creativity, culture, innovation, heritage and sustainability. I also made sure they have the vision to create something that will be relevant for the next 10-20 years. The opportunity to work with these "100 Creative Powers" meant we had a tremendous amount of creative and design talent that we could tap into and play on each person's strengths to bring this vision to life, and I'm really pleased with what we have achieved together.
Why did you do so?
I want K11 MUSEA to be the project that redefines retail, as we usher in a new era in cultural-retail. Our aim is to create an inspiring space where brands, artists, designers and other creatives can collaborate on new and exciting experiences for the new consumer. For example, on Level 3, a floor with the theme of Kidults, I've invited nine artists from different disciplines and cultures to cover the ceiling, walls, floors, columns and even resting areas in graffiti art. Many of these artists have not tried graffiti as a means of artistic expression and have never painted on ceilings, floor or walls. To have them work together for a period of time in the same space allowed them to cross-inspire, and the result is an immersive space that mimics a very hip neighbourhood for our millennial and Gen Z consumers.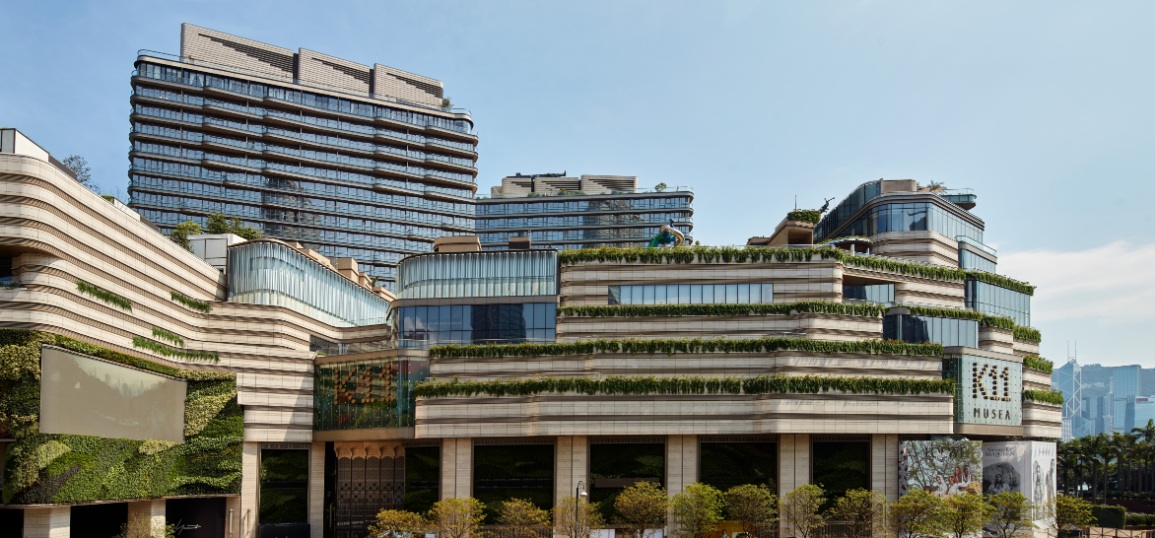 K11 MUSEA in Hong Kong
What were some challenges in getting this done?
The main challenge is to have everyone's buy in on the new concept of cultural retail, and that they are building a "manor house" not a mall. Every artist, designer and architect has their own creative vision and way of working, so the curation (and never deviating from it) was not exactly easy. Also, we had to bring all of them together to form one cohesive and seamless ecosystem that's more than K11 MUSEA, but also the wider Victoria Dockside.
What are the top three spots an architect visiting the project has to see and why? The top three spots are definitely the Opera Theatre, the first thing any visitor sees when they enter K11 MUSEA; Victoria Dockside, the promenade where K11 MUSEA is located on; and finally MUSE Edition, a special section of K11 MUSEA that captures the rich history of the site.
Opera Theatre: This grand atrium of K11 MUSEA was a collaboration among KPF, lighting specialist Speirs + Major, local creatives LAAB Architects and also AB Concept. When you're in here and looking up, there's a cathedral effect as the natural light floods in from the 35m-high Oculus, designed using digital craftsmanship by LAAB Architects. You'll feel like you're inside a galaxy of stars with 1,800 specially-designed lights, and a centerpiece Gold Ball, a multi-dimensional creative space designed by UK lighting specialists Speirs + Major. The fluid interiors, made up of 12,000ft2 of aluminium panels, was hand-painted and hand-tamped by local craftsman William Lam and LAAB to create a certain warmth to the space.
MUSE Edition: From seashells embedded in the terrazzo floors to resemble the seabed, dockside-inspired rope-wrapped pillars, to mouth-blown chandeliers that cast soft, water ripple effects, the design of MUSE Edition is inspired by the history of Victoria Dockside. The sweeping waffle ceiling overhead has been preserved from the original structure in 1970s, and modernised by Speirs + Major to create a novel skylight effect through inventive lighting. In this "old" space, streetwear brands like Off-White are also present to create an interesting juxtaposition.
Victoria Dockside: This is a new art and design district that includes K11 MUSEA, luxury art home K11 ARTUS, immersive office building K11 ATELIER and the ultra-luxury Rosewood Hong Kong. Conceptualised with KPF and landscape architect James Corner Field Operations (JCFO), we have added more greenery with the facelift of Salisbury Garden, an outdoor public and exhibition space, and a transformed Avenue of Stars that pays homage to the city's vibrant movie and filmmaking culture. You'll also find Kube here, an outdoor multipurpose coffee kiosk designed by OMA, with a sitting area and event space. The golden cube houses artisanal coffee brewer % ARABICA, and has an anodised aluminium finish that changes colours when the light changes throughout the day.
What advice do you have for architects and designers on how they should work so that you will commission for your next project?
One of my passions is providing support for young artistic talent, while ensuring that their works can be enjoyed and appreciated by all. Not only should their work be bold and embrace culture, innovation and heritage, we look for the enduring timelessness in any creation. I believe that all design and art should have the potential to be enjoyed for generations to come. The K11 Group has been growing exponentially, and we are going to build a total of 36 projects in nine cities by 2024. There are plenty of opportunities to nurture a new generation of artists over the coming years.