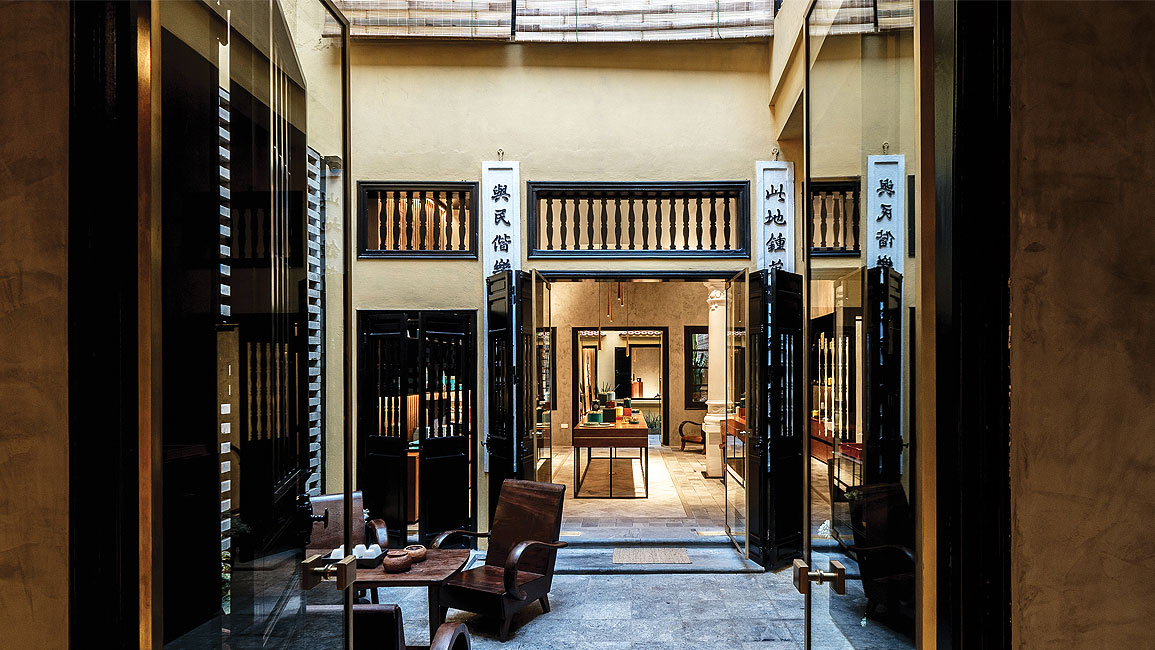 Old often makes way for new. In the face of rapid modernisation, both rarely coexist. But a hidden gem buried deep in the heart of Vietnam's historic capital shines bright as the perfect case study.
It is within the denseness of Hanoi in the colourful, characterful Old Quarter, and between layers of history that account for the city's rich heritage, that Hanoia House embeds itself firmly, but sensitively.
Having been renovated and designed by G8A Architecture & Urban Planning, the site is the flagship store of a Vietnamese luxury lifestyle brand known for its refined contemporary interpretations of traditional lacquer craft.
From the front, the imposing coloured facade of Hanoia House already breaks away from the monotony of nondescript shops along the bustling Hang Dao, perhaps hinting at something extraordinary beyond.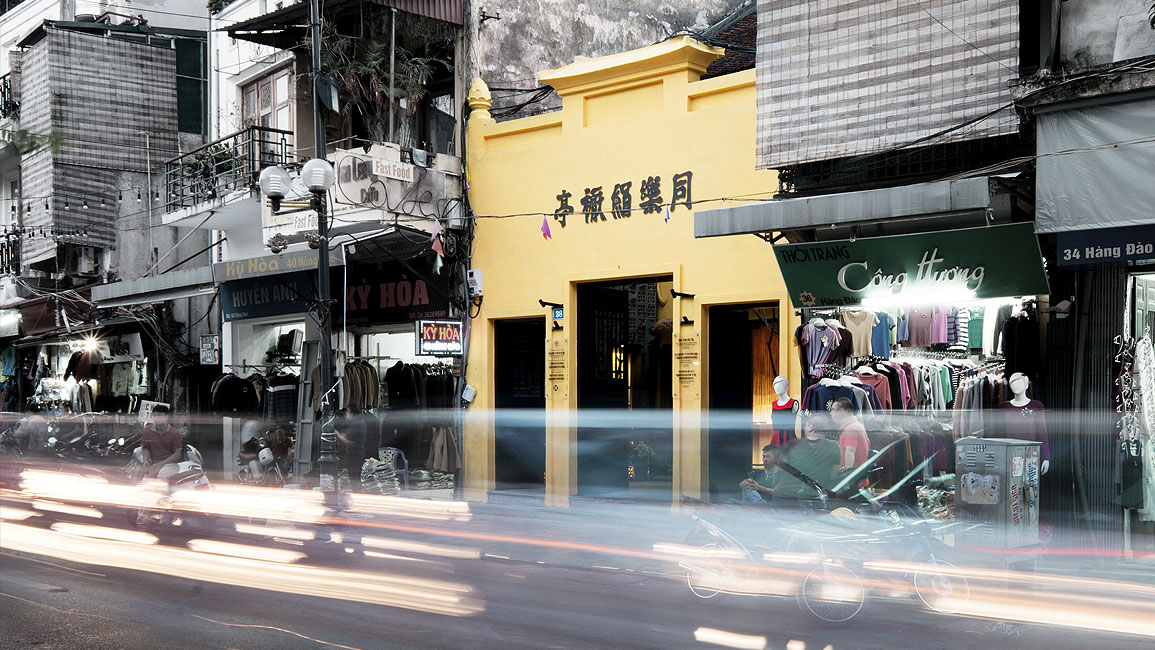 Contextual Play
Step through the defining entrance portal to discover it is one of Hanoi's legendary tube houses – long, narrow tunnels of space subdivided into sections according to a family's needs.
These dwellings, where width is traded for height and depth (some were only as wide as 2m), were the result of taxes levied on street frontages.
This one, an official heritage site, is composed of a series of three double-storied houses connected by courtyards that create pockets of light and air between the depths of enclosed space.
With the essence of the historical setting preserved in Hanoia House, experiencing the shop is in traversing between external space and internal space; encountering elements both old and new.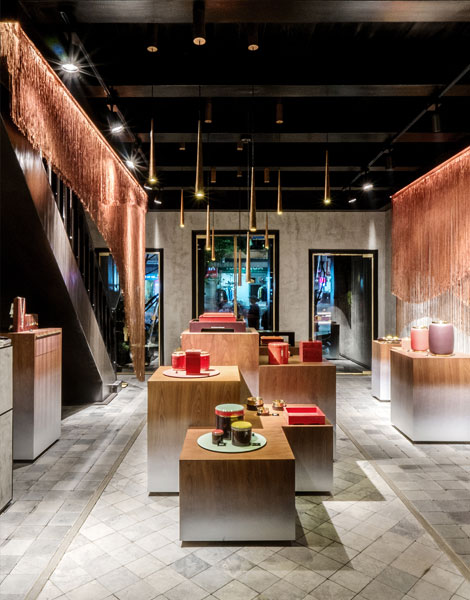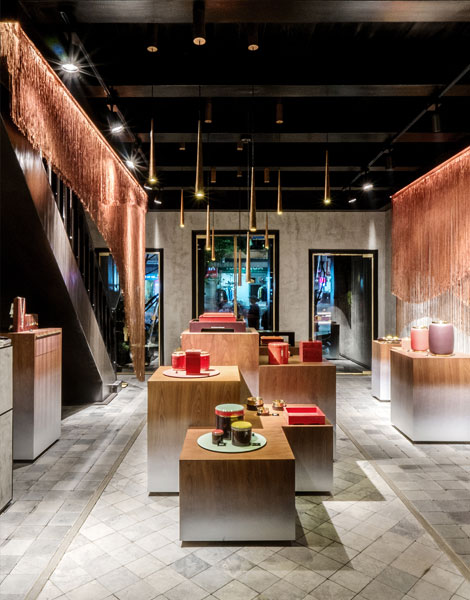 Hanoia's collections are curated throughout the three houses, with the cafe yard and contemplation yard offering breaks in between, and the secret garden at the back of the "tube" existing as a fragment of greenery in the middle of the hectic city.
Its central mission of preserving the art of lacquer provided the inspiration and set the tone of Hanoia House. This is reflected abstractly in the ambience.
"Lacquer is a deep and layered material; it generates warmth and luminosity. The feeling in the interior design then is warm, natural and cosy, with bronze lamps that dimly and selectively light the products," says Laurence Savy, director of G8A Architecture & Urban Planning.
To read the full story, purchase and download a digital copy of d+a's Issue 104 (June/July 2018) from Magzter.