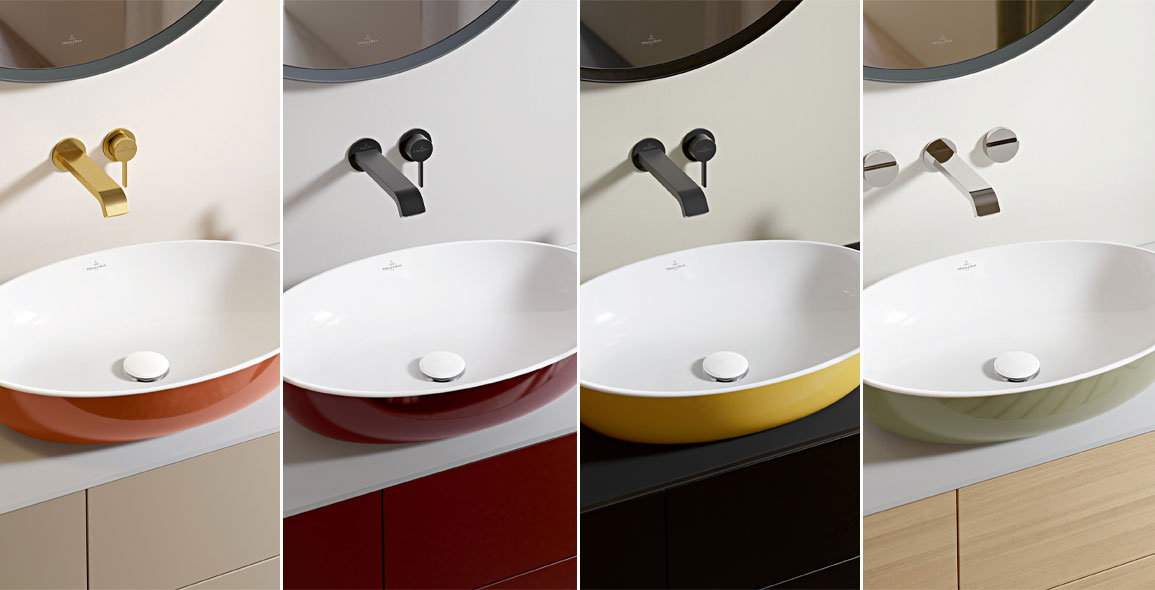 Eschew monotony and enliven the bathroom with splashes of colour.
This is what Villeroy & Boch's Artis surface-mounted washbasin collection promises.
Four new hues have been added to the existing five, encompassing Indian Summer, Sage Green, Rust and Bordeaux.
These have been created by German-Danish designer Gesa Hansen, a long-time collaborator of Villeroy & Boch.
"For me, colour is the soul of a product," says Hansen. "Colour can awaken so many emotions and change practically everything: the mood, dimensions or definition of a room."
Contrast the cheery shade of Indian Summer against an all-black palette; alternatively, the Sage Green tone complements perfectly a taupe scheme.
There are also the current colours of Ocean, Fog, Powder, Coal Black and French Linen to select from.
Consistent across the range is the interior in the glossy White Alpin, juxtaposed against the exterior; an added bonus is how the whole piece is made from Villeroy & Boch's high-quality TitanCeram.
But there is more: Artis is available in four shapes of round, oval, square and rectangle, best combined with furniture from the Finion and Legato collections.
Not only does this allow for the expression of individuality, it also permits the creation of any type of mood.
In fact, consider pushing the colour envelope with Artis especially in the guest bathroom, allowing this frequently underestimated room in the home to become its signature calling card.
This story is brought to you by Villeroy & Boch. It first appeared in Issue 122: Dec 2021.