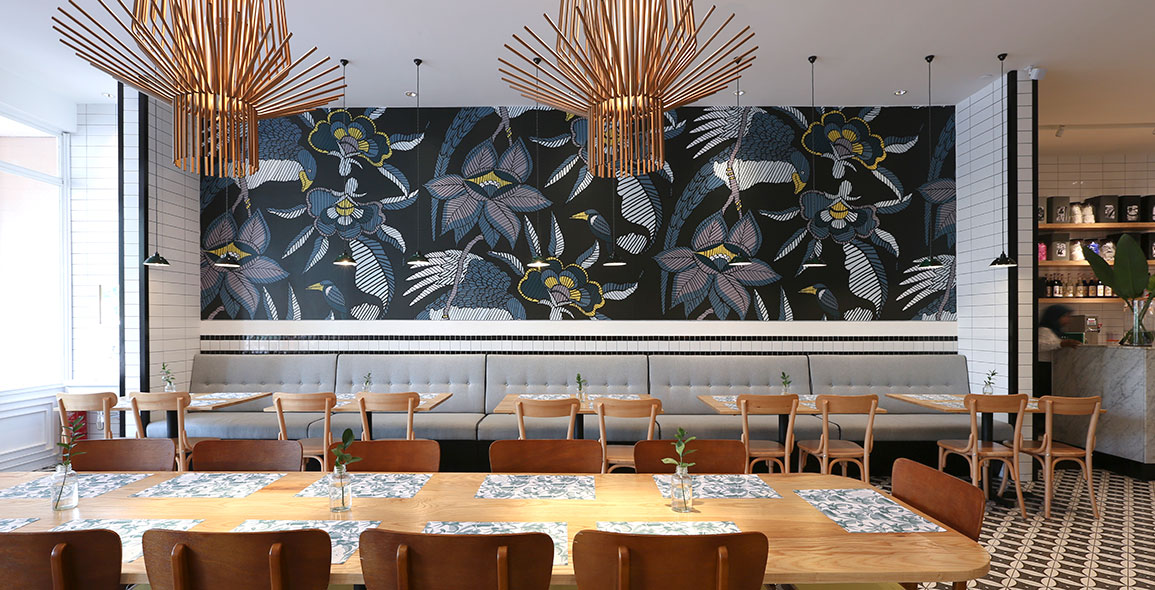 It takes more than just ambience and design to fall in love with a place. Upon entering the newly rebranded Delicious in One Utama Shopping Centre (Selangor, Malaysia), a waft of surprise powders into multiple blinks of amazement. Soon, a warm feeling of joy lingers and the soul now fills with contentment. It doesn't take me long to locate the corner padded seat at the end of the restaurant, right between the interior space and outdoor alfresco dining area, separated by a glass wall.
"Delicious has been a place where we laugh at the silliest moments, cry over heartbreaks and celebrate happy times with loved ones. It is a place that has etched tremendous layers of memories throughout the years," reminisces Tan San Hui, who recently returned to Malaysia from Australia to help manage the business which was taken over recently by Envictus International Holdings Limited.
In its new brand direction, Delicious introduces a more mature and an east-meets-west fusion palate for diners.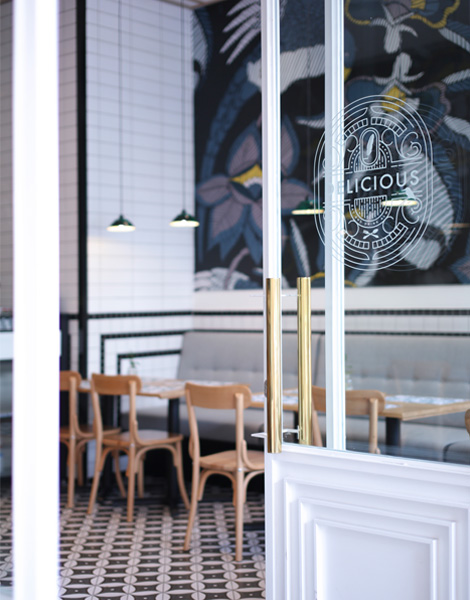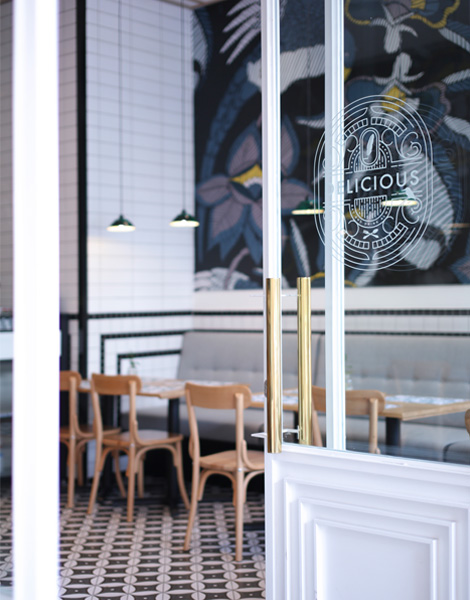 Inspired by Locals
Lisette Scheers from local design studio, L.Inc takes pride in redesigning the entire interior space and branding of the new Delicious. Lisette clearly remembers where her ideas and sketches for the new Delicious were conceptualised.
"It was in an airport in India. As I was a few hours early, I got some water, flashed my watercolours and began sketching. Within an hour or so, I had a few design schemes ready to be presented. And they were all in my favourite colours, blue and green," recalls the creative director of Nala Designs, her namesake brand focusing on fabrics, accessories and home living goods.
There are many minute details and 'treasures' that remain unnoticed unless told. They have become Delicious's unique selling points. From decorative biscuit tins to pendant lights made out of painted chicken bowls; all of these are hand-made and designed by the team at Nala Designs.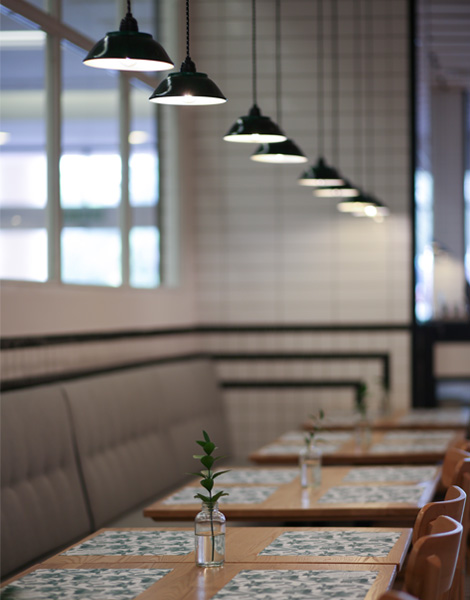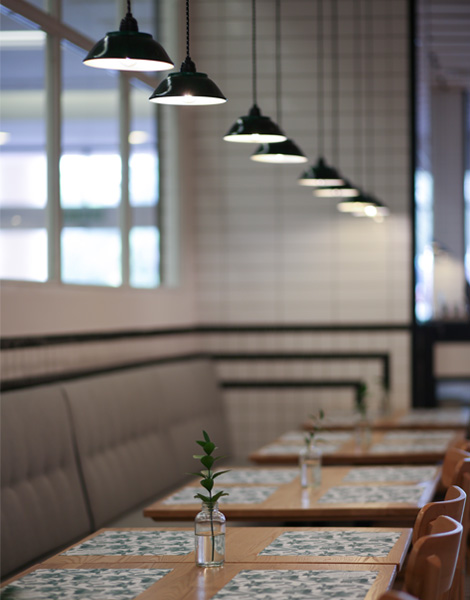 As one enters Delicious, the majestic shade of dark teal is evident. Its seating plan is kept very uniformed with plenty of space for better traffic flow. From front to end, the tiles that bear Nala Designs' signature hallmark deck the floors. The beautiful tiles are made by Kimgres, a local tile manufacturer, but are designed by Nala Designs as part of their Willow Lace collection.
Along the peripheral seating, a beeline of custom-made green lights made out of traditional 'kopitiam' rooster bowls that are varnished green stand out. Lisette is known for her creative ideas using unconventional daily items, sometimes, household things, in her designs. Like the white lights that are made of 'rice cookers', the byproduct is truly polished and unexpected.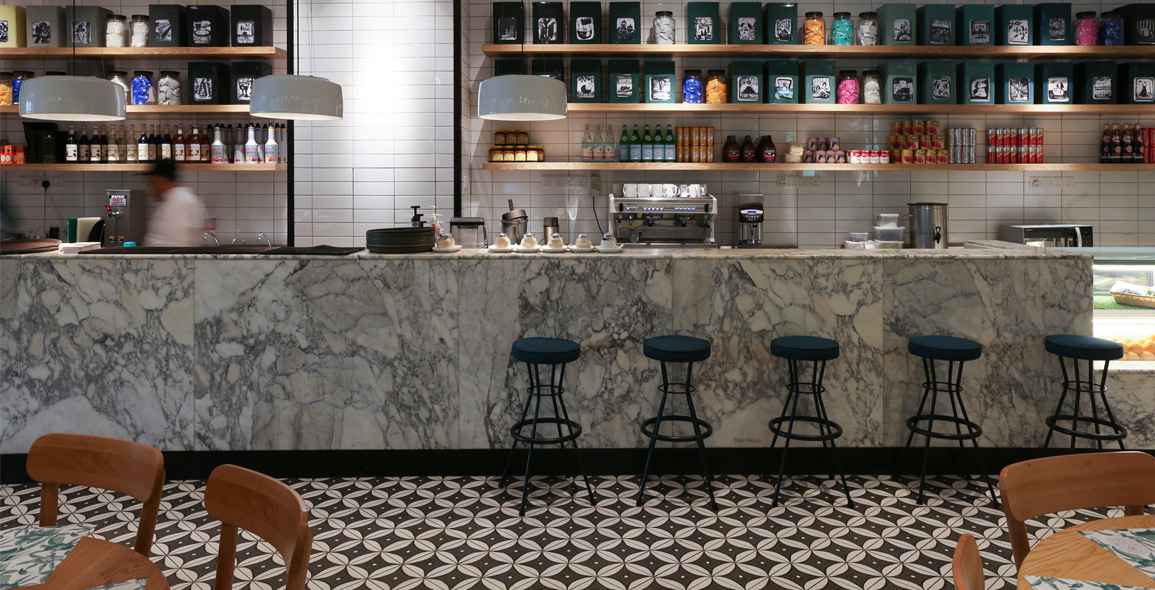 The wallpaper that is inspired by Peranakan embroidery is a signature of Nala Designs. Large paintings depicting birds and flowers against a dark teal backdrop add depth and richness to the otherwise lightly coloured space. As walls are stripped and replaced with see-through glass panels, sunlight floods in to create an airier and brighter interior space.
"All the chairs and round love benches, as we called them, are custom-made by Soo Beng Wah. We designed them together," adds Lisette.
This is Nala Designs first full-fledge interior design project that includes graphics and branding. It is something that she enjoys doing and hopes to do more in the future. Her unique presence through her impeccable hand-drawings represents her local upbringing in Malaysia. The elements that she brings forth are something that represents her rich culture, heritage and childhood.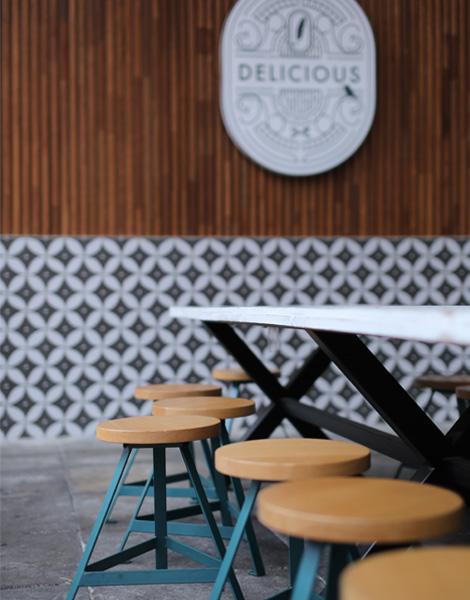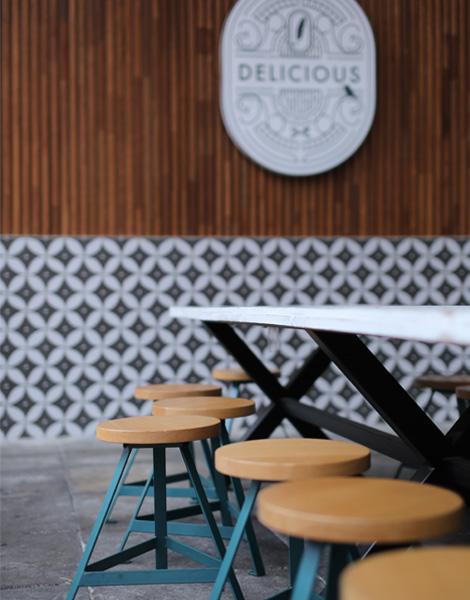 A print version of this article was originally published in d+a issue 98.