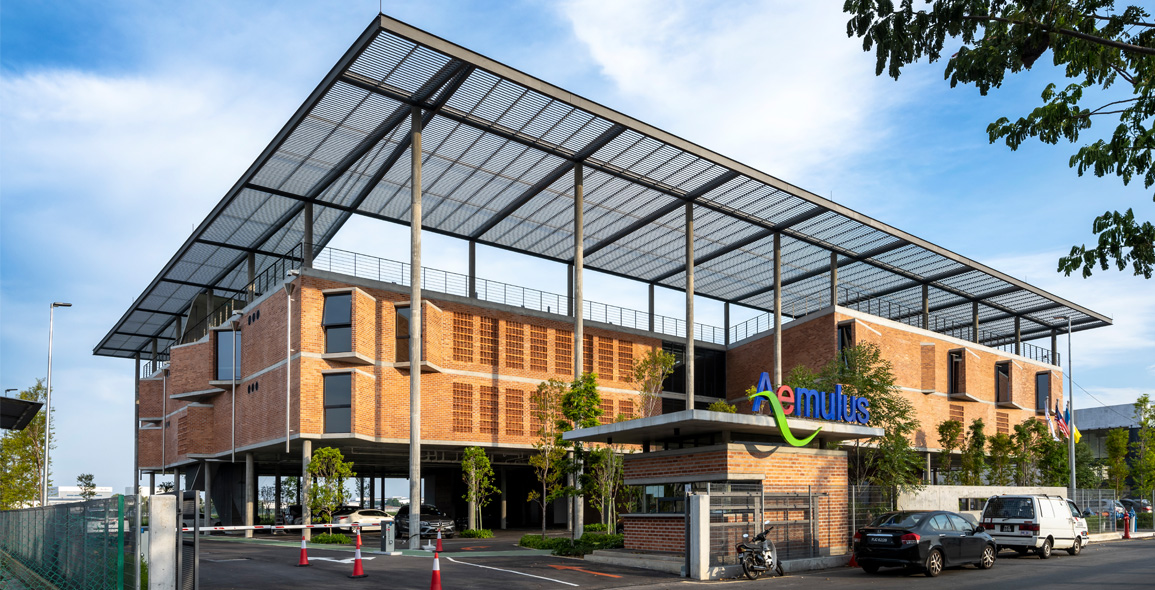 Malaysian industrial architecture continues its upward trajectory in high design with Aemulus at the Runway, an electronics facility in the Bayan Lepas Free Industrial Zone that directly borders the Penang International Airport's 3.4 km-long runway.
The idea of taxiing planes and roaring aircraft engines at the door may sound disconcerting, but KL-based Design Unit Architects – no strangers to the manufacturing scene with their award-winning Factory in the Forest – have managed to flip that premise on its head to deliver a building both smart and sharp.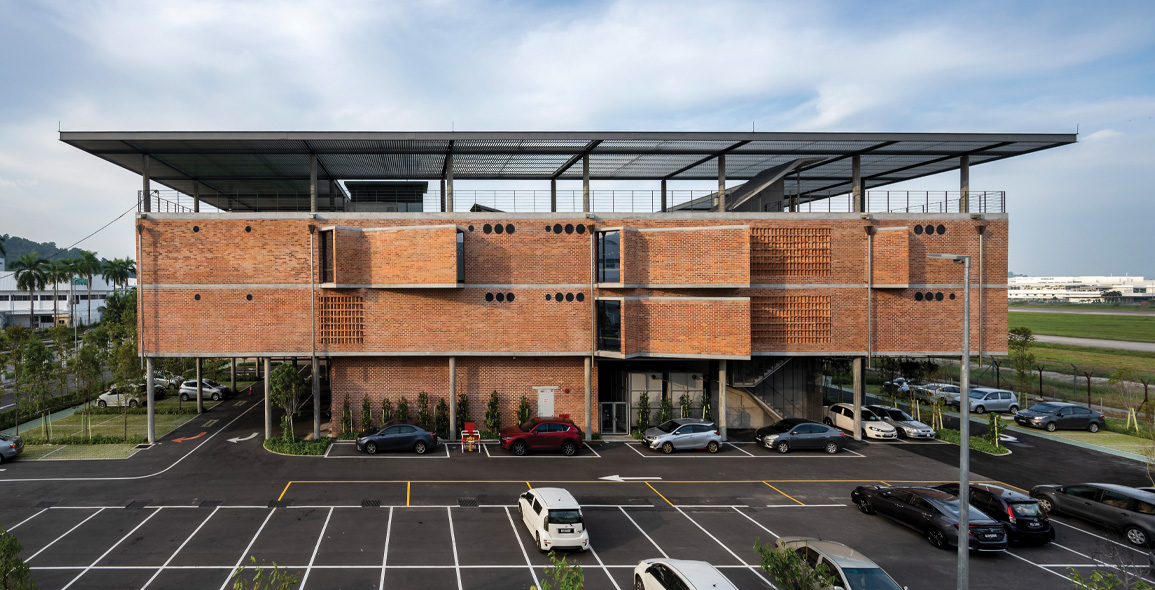 COMMON SPACE, MEETING SPACE
Designed by John G N Bulcock and Chin Kuen Cheng, Aemulus immediately stands out with its red brick-on-pilotis aesthetic, providing over 9,000m2 of GFA expanded from a brief the architects found appealing from the get-go.
"It really captured our imagination, it's not often that this happens. The CEO is a creative individual, and gets the best out of people, which showed in the brief," shares Bulcock on their initial involvement.
"There were unusual spaces for office (areas), a running track and special names for various rooms. He (the CEO) wanted breakout spaces where you [can have] one-on-ones [or meetings with] small groups of people, and creative spaces for interaction." That interaction becomes evident in Aemulus' central staircase, fulfilling a common meeting hall requirement.
Situated in an atrium, the stepped edifice – a part stair, part seating structure of reinforced concrete – connects the building's two wings, and is the locus of communal activity.
The architect explains, "It functions like a huge meeting room, it can be used for theatre, yoga, anything. You can go there on your own with your laptop, your coffee.
"There are even chance meetings with colleagues you don't normally meet. These are the things the client loves."
Photography:
H. Lin Ho Photography