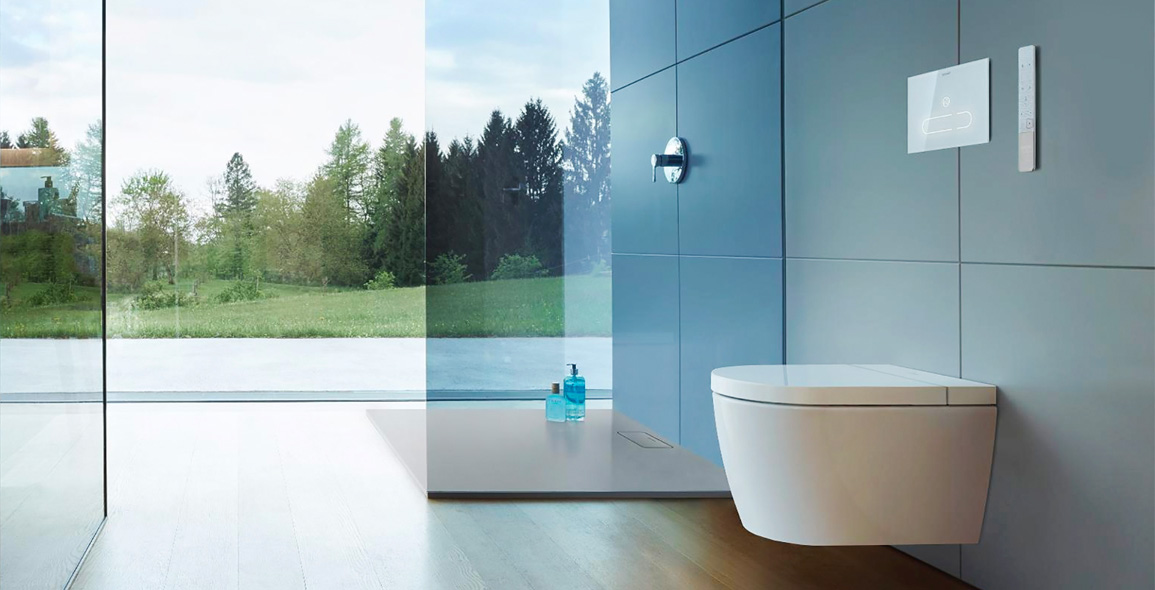 The small, everyday moments matter to most of us. Daily rituals, like using the bathroom, can also be imbued with a touch of imagination and lots of comfort.
With SensoWash®, Duravit's range of iconic, modern shower toilets, the smart bathroom experience is transformed into one where the highest standards of hygiene meet elegant innovation.
Each SensoWash® toilet packs in features like an automatic spray wand that self-cleans before and after each use, as well as soft-close lids that conveniently open and close automatically when activated via a motion sensor. These ergonomic, next-generation features will enhance your bathroom experience to one of ease and convenience.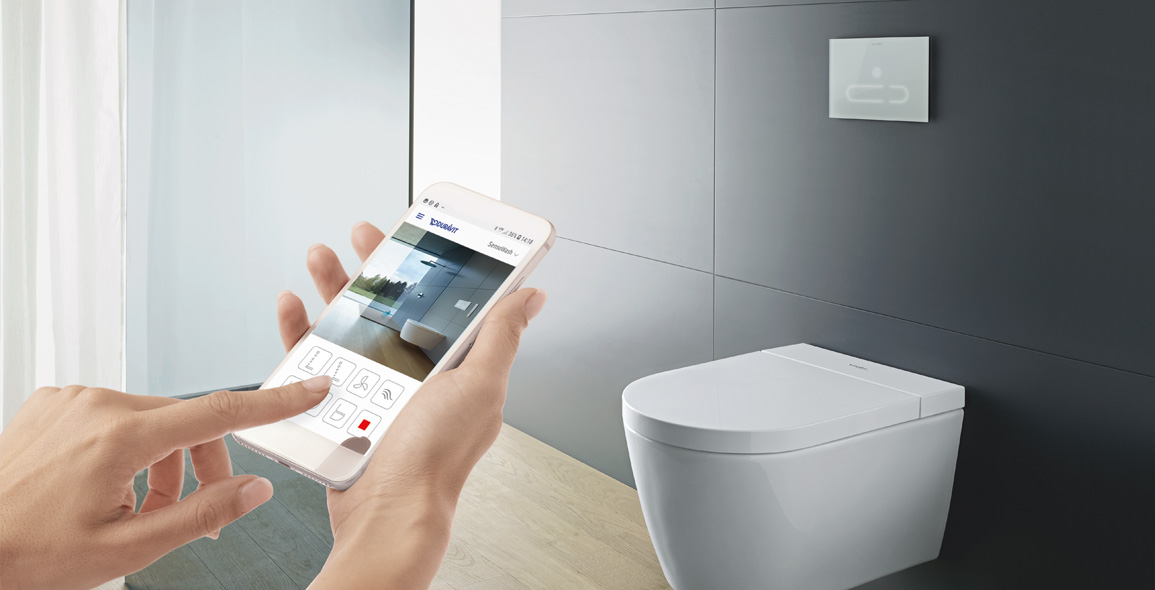 Each user's preferences are also entirely customisable: activate the likes of your preferred water pressure level, desired toilet seat heating temperature, and air dryer strength via a remote. Or use the nifty SensoWash® mobile app which allows you to save your preferences and enjoy your ideal experience each time you use the toilet.
You'll find these multifunctional features integrated into one sleek unit, giving you the freedom to create more space in your bathroom while enjoying a greater level of comfort and cleanliness. On top of that, each unit has also been built with eco-friendliness in mind.
By combining a wash and dry feature, the SensoWash® creates an all-in-one, paper-free experience that cares for the environment.
A Perfect Fit
Form meets function in every SensoWash® toilet, which is designed by Philippe Starck. Each unit boasts a minimalistic design blending ceramic and stainless steel that allows each SensoWash® toilet to fit seamlessly into any existing decor, all while adding a welcome contemporary look and feel to your bathroom.
Every sleek unit, made with the highest quality workmanship, can also be easily paired with Duravit's other bathroom furnishing elements, and even customised according to your unique preferences.
For more information, visit: duravit.com