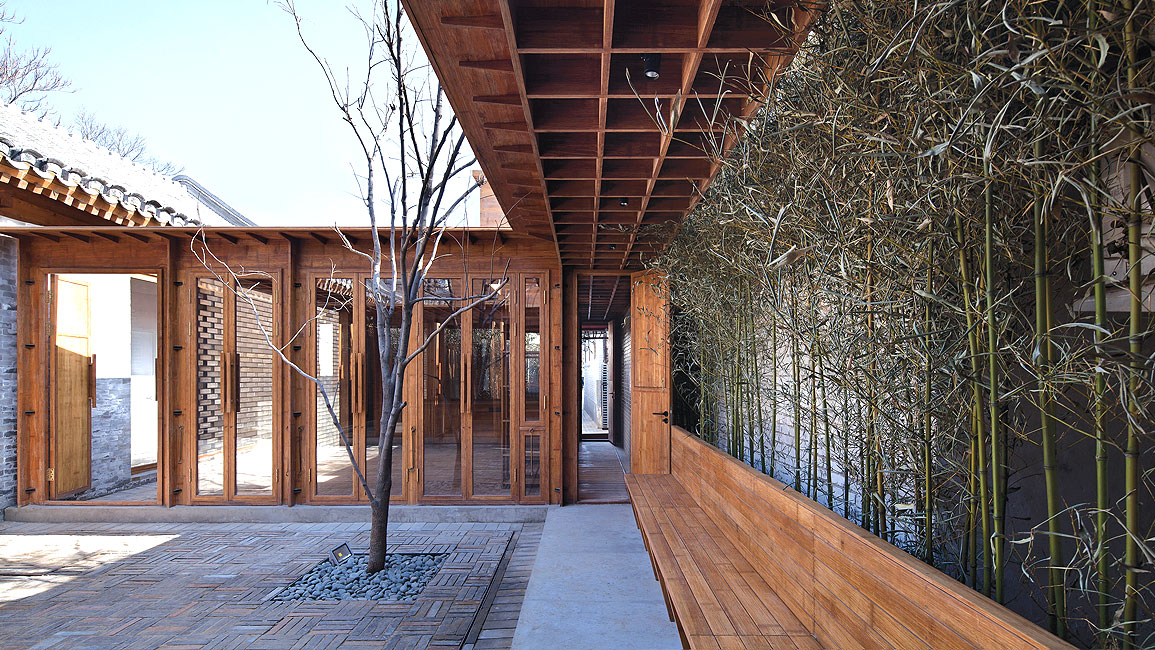 Strolling through Beijing's hutongs' maze of alleyways, adorned by sweeping tiled roofs and the gentle tactility of grey brick walls, one chances upon a sliding door. It has clean, graphical timber frames and is backed by a glistening plane of glass bricks, its luminosity a striking counterpoint to the aged solidarity of the surrounding brick walls.
Step through and one is guided through a corridor via gridded timber ceilings to a courtyard that presents a picture-frame view of azure sky and shapely tree branches. Or, in the planned scheme of things, one might be distracted along the journey with shelving and doors that swing open, inviting peeks and distractions.
This trajectory of fluidity and movement characterises Courtyard Hybrid, a traditional courtyard house that has been renovated by Vector Architects under the Baitasi Remade Project.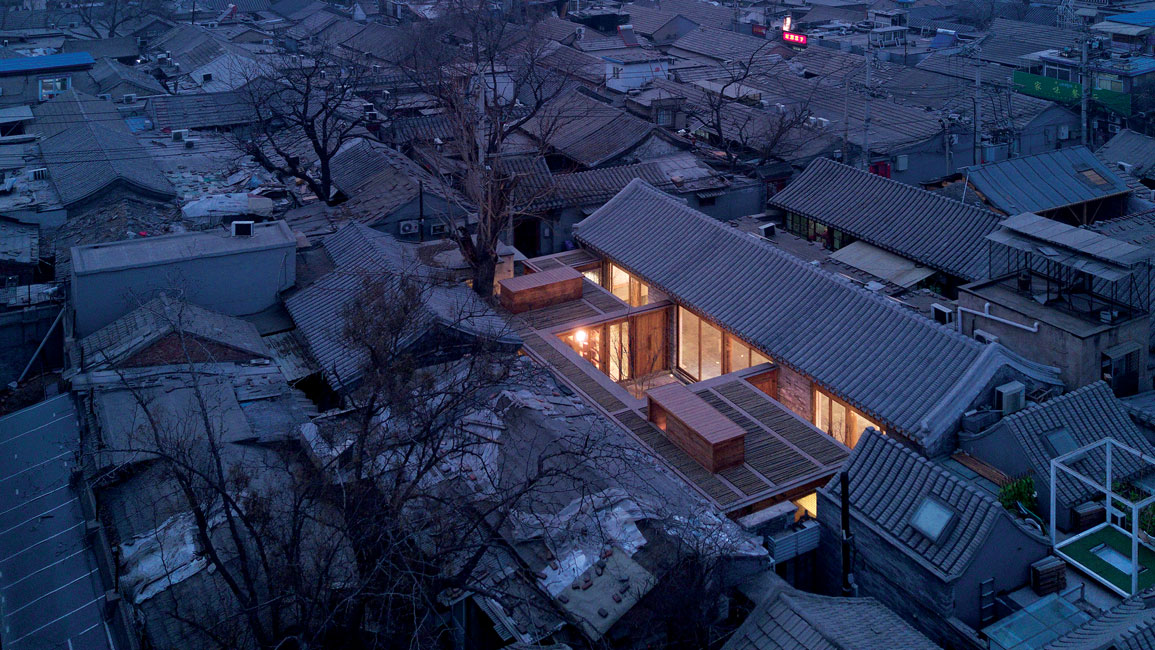 It is an initiative by Beijing Huarong Jinying Investment & Development Company, alongside civic participation and governmental support. Collectively, it attempts to preserve the hutongs' unique character and revive the community aspects of its courtyards, which has been haphazardly layered with ad-hoc structures (termed zayuan) over the past decades by the residents.
A rising awareness of the importance of preserving heritage led to projects such as these. While defining the city's urban landscape for decades alongside the country's complex history, these traditional Chinese neighbourhoods are formed by a matrix of alleyways and courtyard homes called siheyuan (many siheyuans make up one hutong).
They have gone through multiple physical and demographic alterations due to reasons such as foreign invasions, civil strife and shifting populations to more desirable high-rise apartment living.
Launched in 2015 during Beijing Design Week, the Baitasi Remade Project aims at urban rejuvenation and infrastructural improvement through design and culture with the help of progressive local and foreign architects. Housing exhibitions and events during the design week, these are models for social, residential and architectural sustainability.
Formerly a dormitory built in the 1960s, Courtyard Hybrid was a typical zayuan site. It was given a new lease of life as a public space, well-suited for a diversity of functions including exhibitions, community gatherings, cultural events or even more permanent functions such as offices. Its current usage is an academic institution.
Building regulations determined the preservation of a long building to the north of the courtyard. Damaged roof tiles were restored, the false ceiling was removed and internal rafters and beams were exposed and restructured, creating a lofty interior.
After the removal of a ramshackle maze of structures, a courtyard is created in the front of the retained building, flanked on both sides by new volumes of laminated bamboo and glass bricks. Two smaller outdoor spaces are carved out between the new and old structures.
Two small courtyards merge into a central one, extending vistas and physical space.

Full-height doors and shelving that swivel open allow versatile programming of space and multiplicity of routes for users and visitors alike.
To read the full story, purchase and download a digital copy of d+a's Issue 104 (June/July 2018) from Magzter.
Photography:
Xia Zhi and Vector Architects