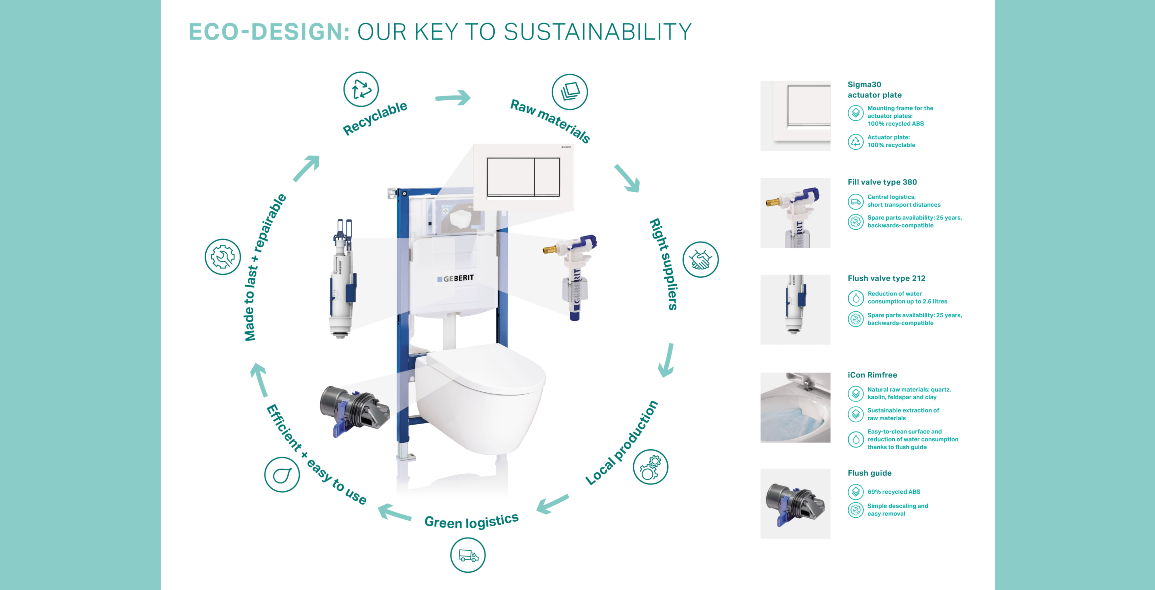 Every part of a product from Geberit is created with sustainability in mind.
The Swiss sanitaryware brand adeptly does this using eco-design principles.
Take for instance a typical WC system, the iCon Rimfree, which has a flush guide made of 69 percent recycled ABS.
In the Sigma 12cm concealed cistern, the flush valve 212 ensures water consumption is reduced.
The flush is triggered by the recyclable Sigma30 actuator plate that is fastened in a frame made entirely of recycled ABS.
The best part is every component can be repaired even after many years of use.
Developed since 2007, Geberit's eco-design principles are an extremely important part of the business.
It begins in the raw material stage, and follows through all the way to the disposal of its products.
Each has to be of a better quality than its predecessor without compromising on quality, functionality or durability.
In this way, it contributes to the circular economy and minimises the use of energy and resources.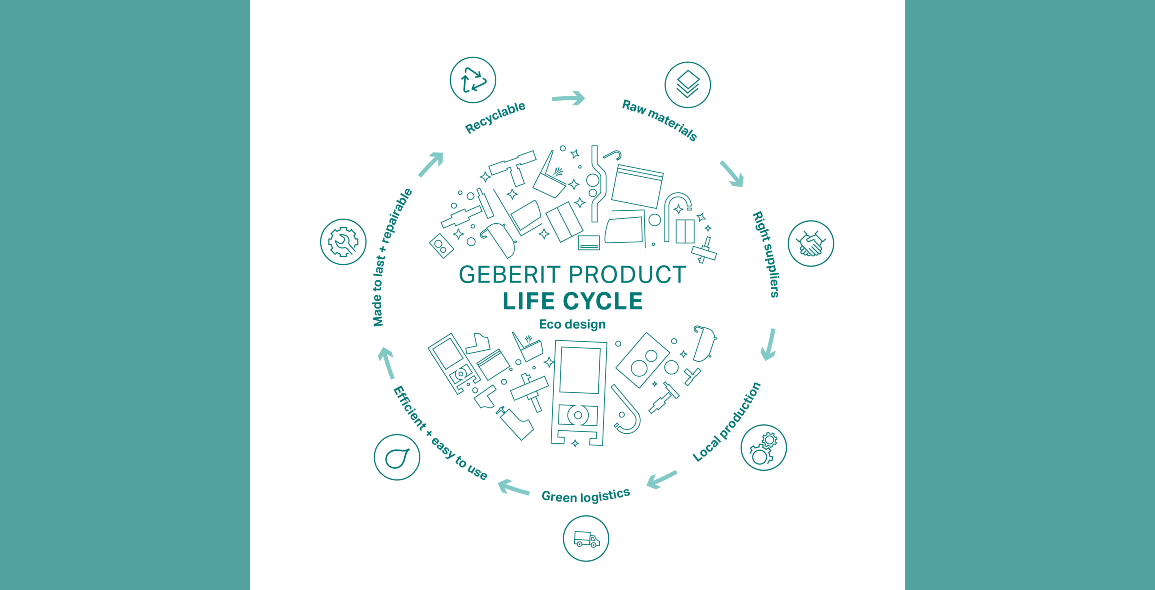 The best part is how Geberit's products have a service lifespan of several decades – not only can they be maintained, cleaned and repaired easily, but also have a guaranteed spare parts availability of up to 25 years.
In developing new products and components, its designers are always conscious that they remain compatible with existing, older products, while also be able to enhance newer iterations.
It does not stop there – Geberit is also constantly reducing the volume of packaging material used, while increasing the use of recycled materials.
With its environmentally friendly 360 approach, there really is no excuse not to use its products in your next project.
This story is brought to you by Geberit.
Images:
Geberit International AG