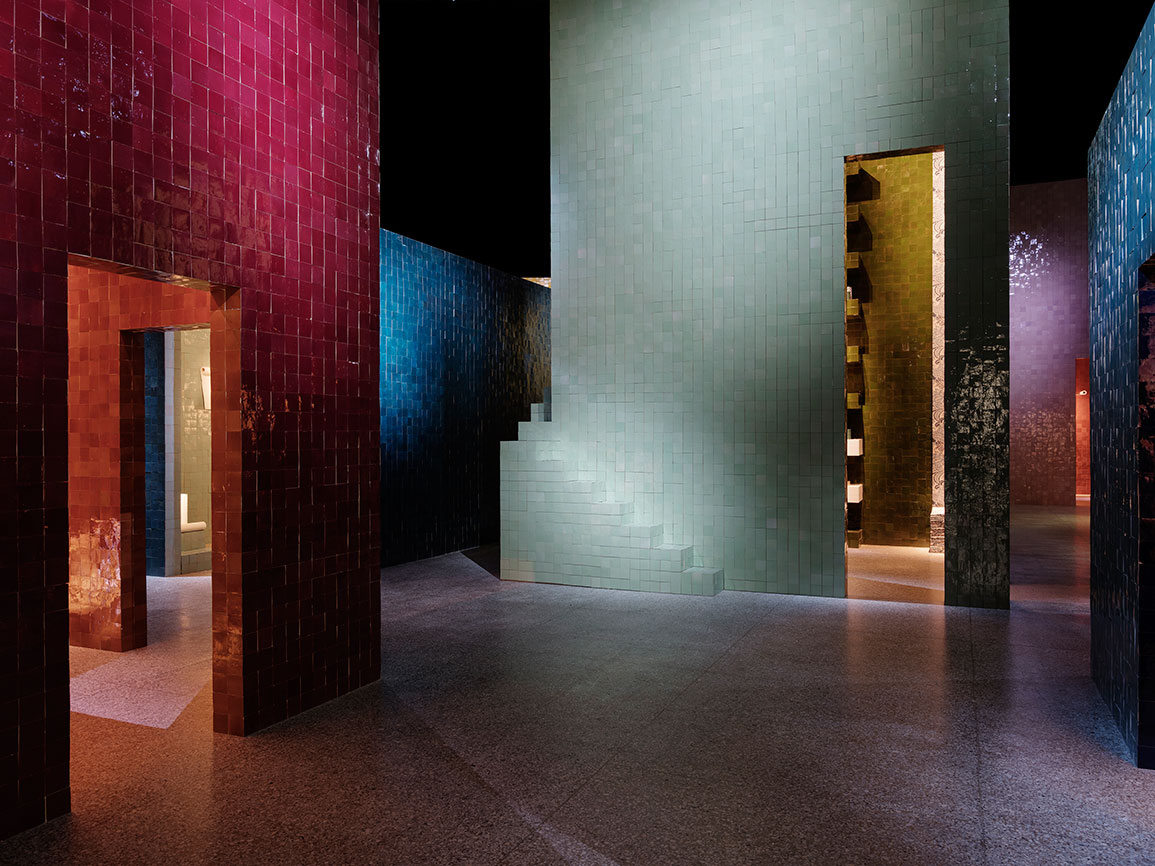 The magic woven by the Hermès Maison is one defined by creativity, artistry, story-telling and delight. This year, those themes (and more) were on full display at the Salone del Mobile 2018 in Milan.
The highlight was the exhibition held at the Museo Della Permanente, themed "Colours", with a scenography designed by deputy artistic directors Charlotte Macaux Perelman and Alexis Fabry.
Filling the cavernous space was seven rooms of varying heights and sizes, each with a different colour on the outside and in. This architectural approach is further reinforced by the fact that it resembles an Arabian medina – complementing the 150,000 zellige tiles from Morocco used to line the walls.
Inside each room, the 2018 home collection was on display, a range that encompasses everything from blankets to crockery, vases, occasional tables, multi-purposes boxes, a necklace stand and even a dream-catcher.
One of the highlights has to be A Walk In The Garden (an English one, to be precise), the charming new dinner service collection designed by Irish artist Nigel Peake. Using a palette of the four colours of orange, green buttercup and blue, he weaves leaves, twigs and grasses through latticed, chequered and herringbone motifs.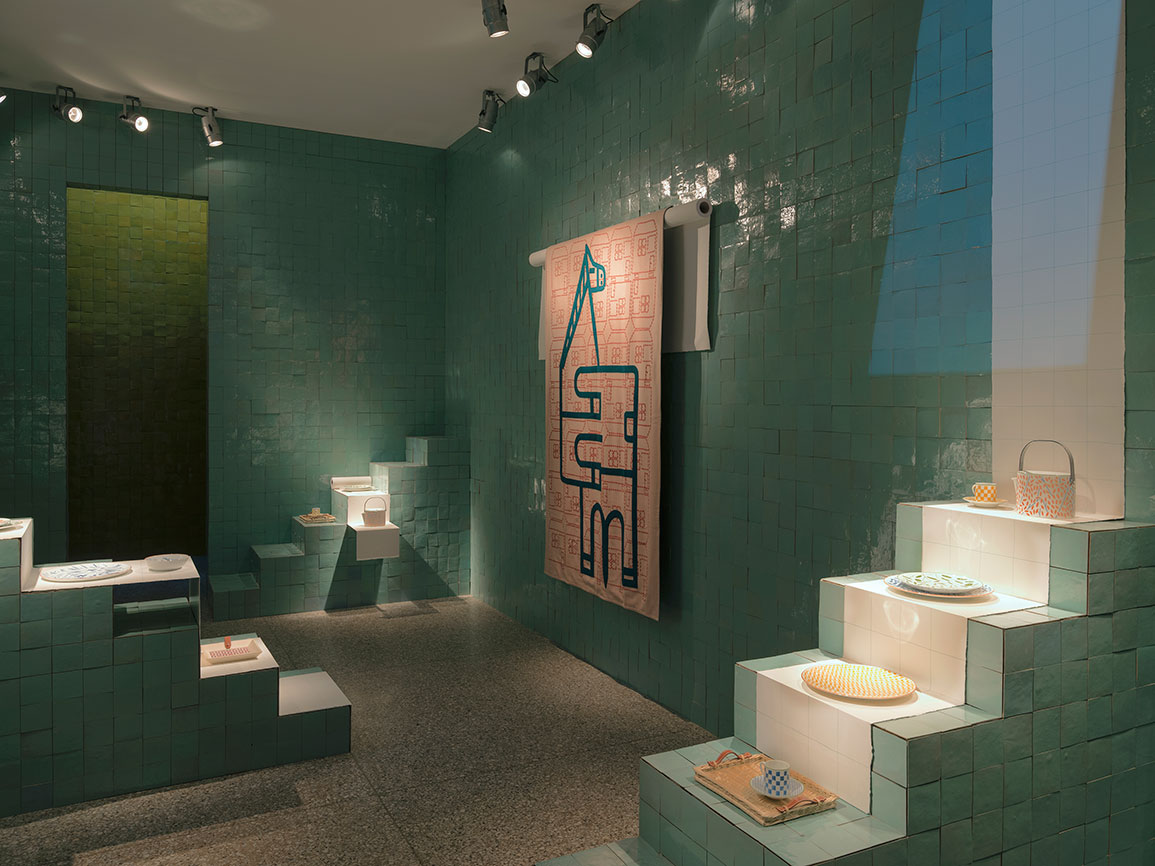 On opening night, a layer of quirky was added when Austrian choreographer Willi Dorner had performers, dressed in Parkour-style outfits, interact with the scenography through sometimes gravity-defying poses.
Elsewhere in the city, both the home collections showroom and Hermès boutique had their own interpretations of the theme. The former was styled after the season of summer, with tropical vegetation and references to the new fabrics and wallpapers. The latter saw sculptor Markus Hofer create window displays inspired by the 2018-18 range.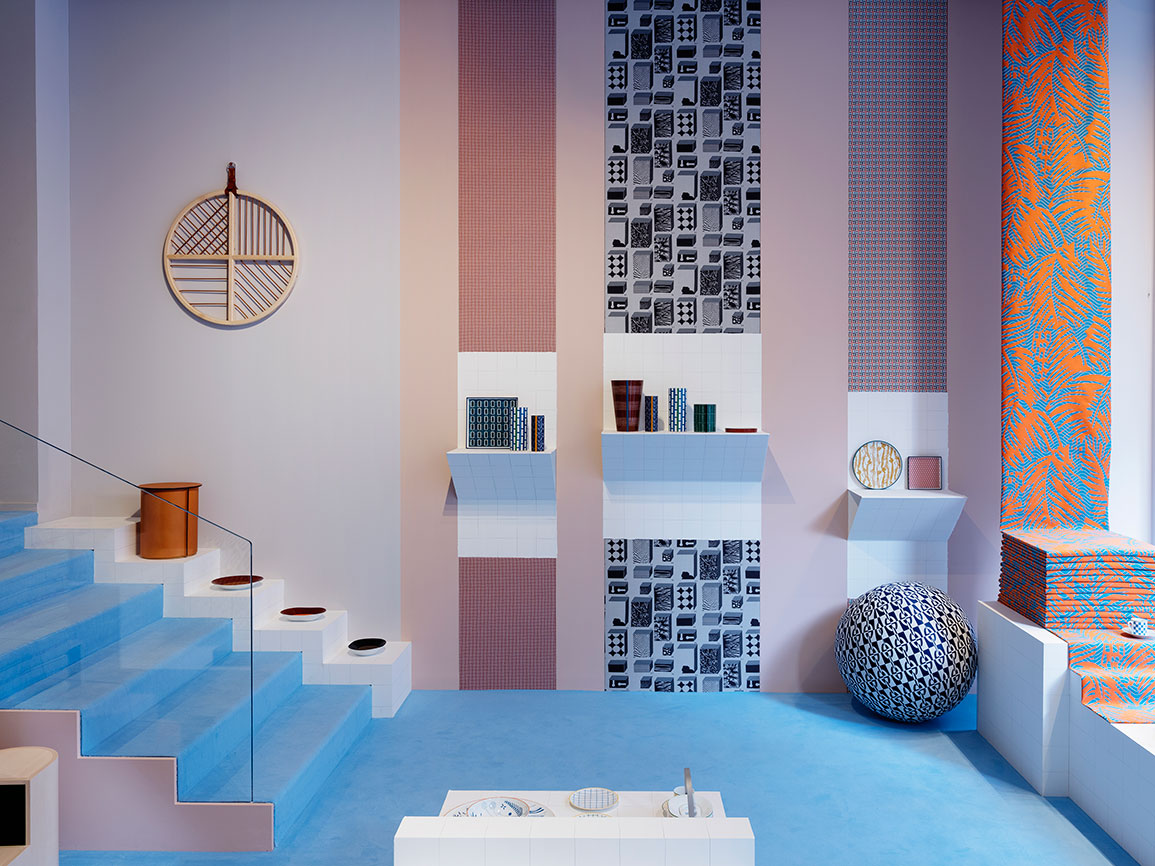 Throughout the week, Hermès also had artists roaming the streets of Milan replicating in chalk the patterns and colours of the fabrics and wallpapers from the new collection. The intention: To create a dialogue with the city.
While it felt like the French maison took over the city, it is perhaps more accurate to say that its presence was palpable despite the busy design week. Nobody is complaining though – after all, who can ever get enough of magic?
Read about the Hermès Home Collection 2018 in the June/July 2018 issue of d+a.