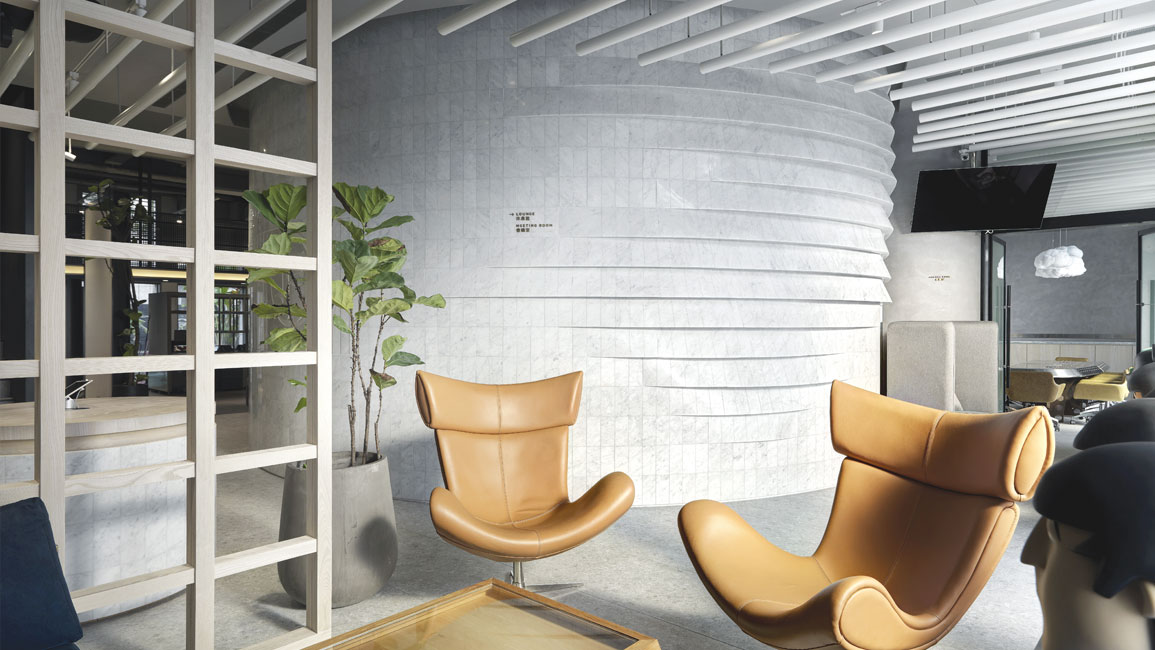 In Taipei's Neihu neighbourhood occupied by tech companies, the nondescript architecture JFJ Sanctuary is housed in belies the thoughtful design that permeates both the interior and a beverage kiosk named Miracle Coffee that heralds the office's presence at the busy junction.
Designed by Singapore-based Parable Studio, in collaboration with Taiwanese multidisciplinary studio J.C. Architecture, JFJ Sanctuary is the headquarters and base for international music artiste songwriter, and record producer JJ Lin and his team JFJ Productions.
The client requested for a spatial experience that both reflects and informs the way he writes and expresses music.
More importantly, it is to function as a "sanctuary" for Lin, his staff, celebrity guests and business partners.
It contains a state-of-the-art production studio, offices, reception, hospitality lounge, meeting room, storage spaces, Lin's private office and a coffee kiosk.
Formerly a furniture showroom, the space had fine bones to work with. High ceilings dominate, and a perimeter of full-height windows flushes the interior with much natural light.
"After spending time with the client, it was clear that the space had to be a combination of craft, art and technology," says Ken Yuktasevi, Co-Founder and Director at Parable Studio.
"The concept that rose from the brief was an idealised home full of rooms that surround a central 'heart' — a hybrid multi-purpose studio and concert stage, which JJ Lin calls the 'Sanctuary'. We fell in love with the thought of music being at the heart of life, and life being the vessel for music."
The Sanctuary is situated in the bullet-shaped plan's centre, with a rotund layout that loosely corresponds with the lines of the perimeter walls.
This placement breaks the potential monotony of the general space, while fostering an ambulating sense of movement throughout the office.
The gesture is marked three-dimensionally with an omnipresent Carrera marble wall running "across the various other programmatic spaces and thus connect them thematically, even the Miracle Coffee section", describes Yuktasevi.
In the meeting room, the juxtaposition of materials like marble and metal, and soft curves with sharp edges, create a delightful tension.
To read the full story, purchase and download a digital copy of d+a's Issue 106 (October/November 2018) from Magzter.