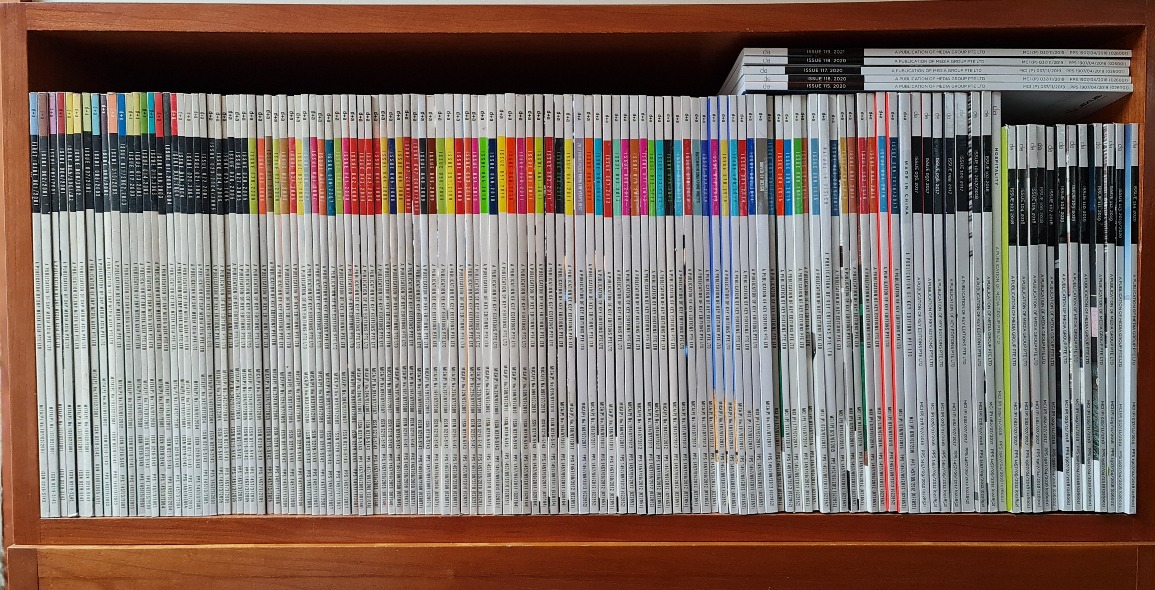 In case you hadn't noticed, d+a turns 20 this year and so it was wonderfully serendipitous to be introduced to who we now consider a superfan of the brand, Edwin Lam.
General Manager of real estate firm Hong How Group and an architect by training, Lam has diligently been collecting the magazine since it first launched back in 2001 – all 120 issues of it to date.
"My friends and I always enjoyed hanging out at bookshops and I probably first saw it there," he says, when asked to recall his initial encounter.
"What drew my attention was the focus on architecture – this was probably the only Singapore-focused architectural publication at that time.
"It also had plans and drawings; there were many magazines and books with pretty pictures but only d+a consistently included these and occasionally, the details, as well."
Combined with the fact that Lam had just graduated from architecture school, it led to the start of a sustained, two-decade-long relationship (and longer, we hope).
"I used d+a as one of the tools to give myself more exposure to top local design as I could study the plans to improve and further my design growth."
When he later moved on to the property development industry, the magazine remained a trusty companion.
He turned to it to follow and catalogue the evolution of architectural design in Singapore.
He has also been able to identify trends and bring real estate products with good design into the market.
For instance, Lam remembers being delighted by an issue focused on Toyo Ito, who is one of his favourite architects, "There was a feature on Belle Vue Residences as well as VivoCity.
"Seeing how a top architect fits in the programmatic requirements of a residential condominium and tackle the spatial flow of a successful mall was an eye-opener at that time."
Two other issues that stand out for him are #47 (2008) and #106 (2018).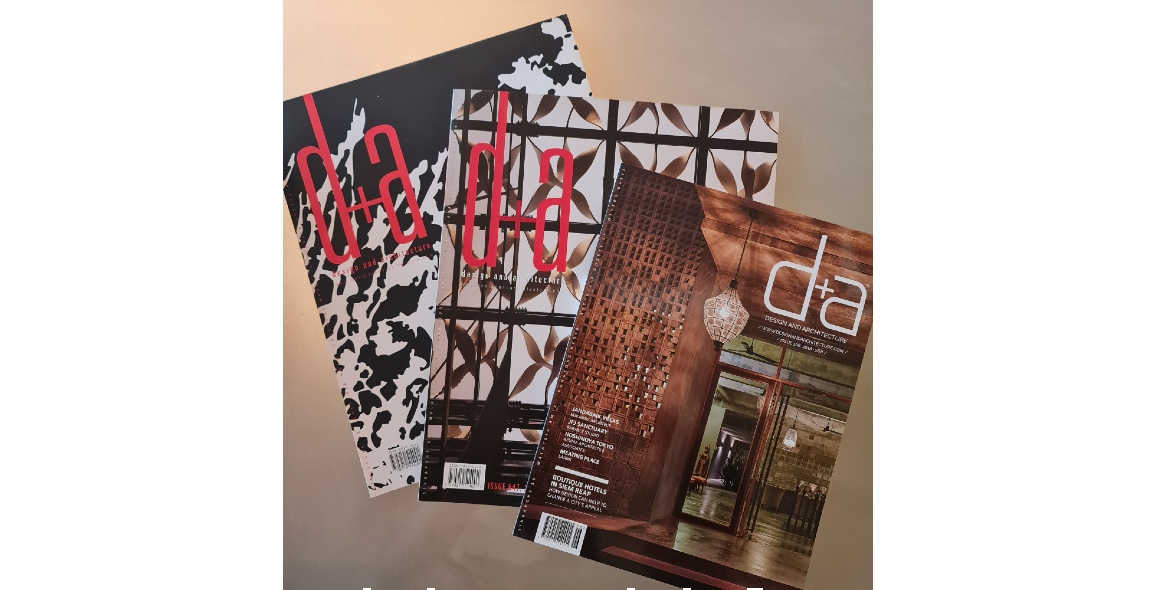 The former featured his sister's house, which he had a hand in designing with Koh Choon Ngee of Designscape Architects.
"It was the first project where I was as much the client as well as the designer.
"The house allowed us to explore various architectural devices and spatial planning for an evolving lifestyle within a residence.
"Fast forward almost 15 years later and the design and spatial planning remains relevant, thus retaining and enhancing its capital value."
Issue 106 is another favourite for the inclusion of a house designed by Chan Loo Siang of Inte Architects, his junior in architecture school.
"He started his own practice maybe three years prior to the feature of the house.
"Given it roughly takes two to three years to complete a typical house, having the opportunity to showcase a built work inspires confidence and motivates growth.
"I do not subscribe to the magazine because I do not want my magazine to be folded in the mailbox."
While Lam approves of how d+a has always showcased good local designers and up-and-coming design practices, he notices too that there is now a greater focus on overseas projects, which helps to broaden its appeal and stand the test of time.
"Nevertheless, I would personally like to see more Singapore architectural designs being featured," he answers, when asked what else we can do.
"It would be great to see d+a as a platform to celebrate top designs in Singapore as well as featuring Singaporean designers."
And to the question of what he would like to see less of, Lam quips, "Nothing. Keep up the good work!"
Know of a superfan of d+a? Email us at da@media-group.com.sg and let us know.
Photos:
Provided by Edwin Lam