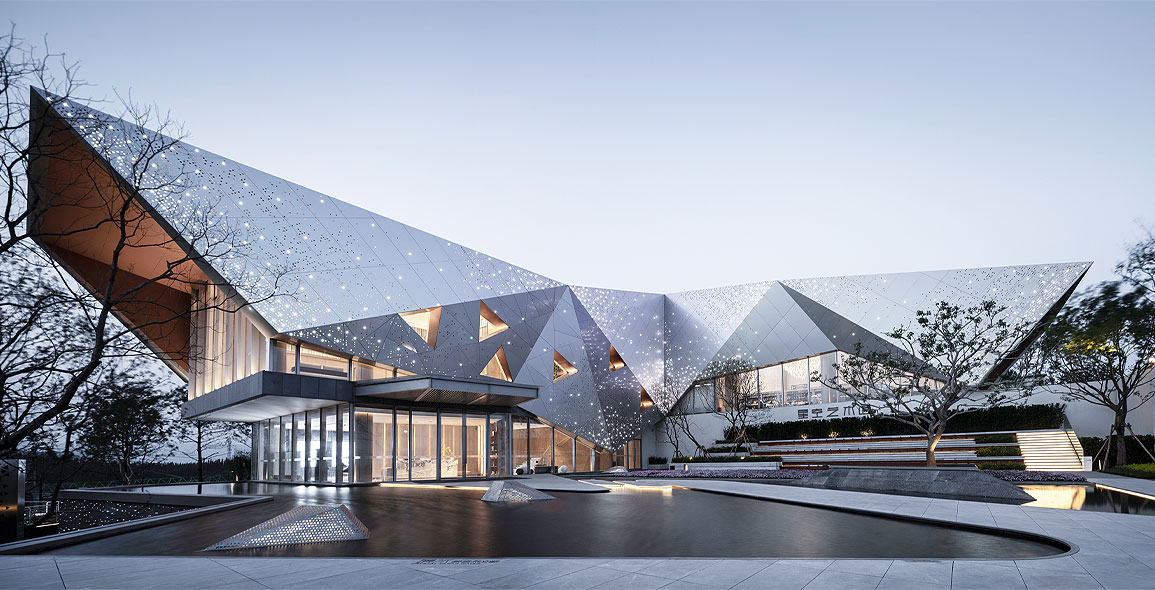 Simple. Straightforward.
These are two adjectives that keep coming up as Tan Hock Beng describes Star Art Gallery, a project completed earlier this year in Anning City in Kunming, China.
Contrasted against the complex, multi-faceted hospitality buildings that Tan typically designs, this one does indeed seem so.
Yet, there is also much beauty in simplicity and something the Principal of MAPS managed to evoke with this project.
Of mountains and stars
Located on elevated ground, the site is visible from the highway that leads from Kunming into Anning City.
"The first impression was that the hill is actually an outcrop framed by the high, craggy mountains of Yunnan," says Tan.
"When we were there in the evening, it happened to be a clear night and I saw the sky covered with stars, which was quite fascinating.
"I therefore got the idea to try to capture all that in the building."
Further allowing this was the client's brief – or lack thereof.
Envisioned to have two lives, the project is for now a sales gallery and later, to be donated to the municipal government to adapt into an art gallery and museum.
This means the functions are "ambiguous", explains Tan, with only the need for basic facilities like washrooms and lifts.
With this in mind, he had only to design the highest ceilings and afford the building as much transparency as possible to take advantage of the mountain views.
The two-storey building that stands today is an amalgamation of all those ideas.
To read the rest of the story, purchase and download a digital copy of Issue 121: September 2021.
Images:
Arch-Radial Images