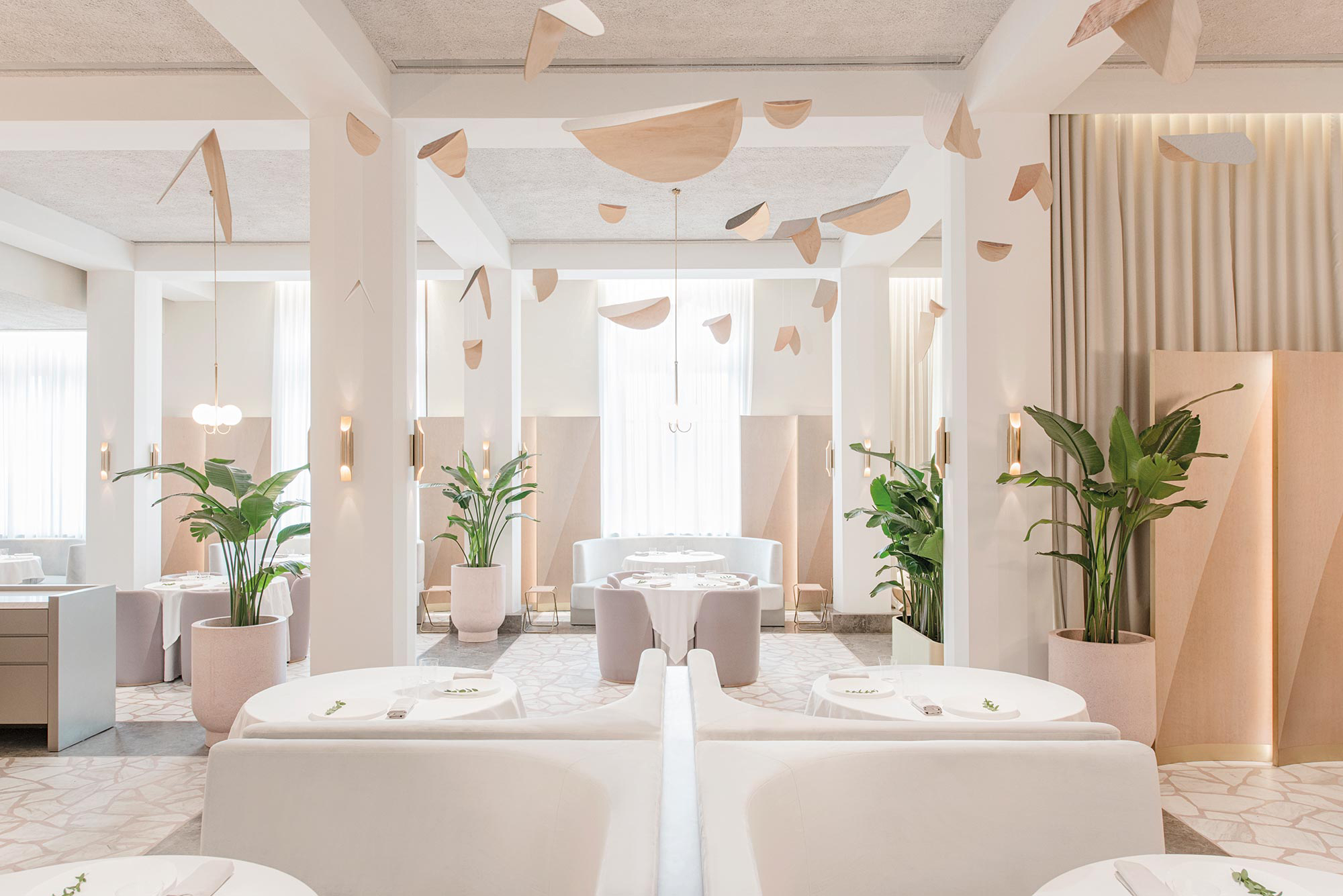 'There is an aerial sense of musicality in what Julien is doing in his kitchen and what happens between diners and service staff in the restaurant. All these hundreds of pieces coming together in an orchestra of motion. I wanted to translate that perennial dance into the artwork and explore materials with a range of textures and weights.' - Dawn Ng
Designed by London-based Universal Design Studio, with Sacha Leong as lead designer and artist Dawn Ng as creative director, Odette translates chef-owner Julien Royer's culinary philosophy into one of the most beautifully orchestrated spaces at the National Gallery of Singapore.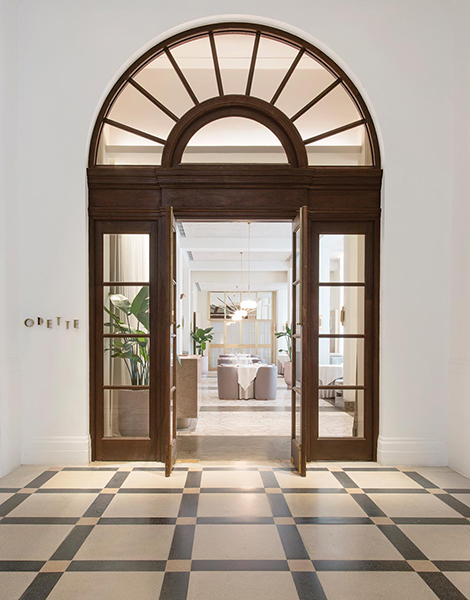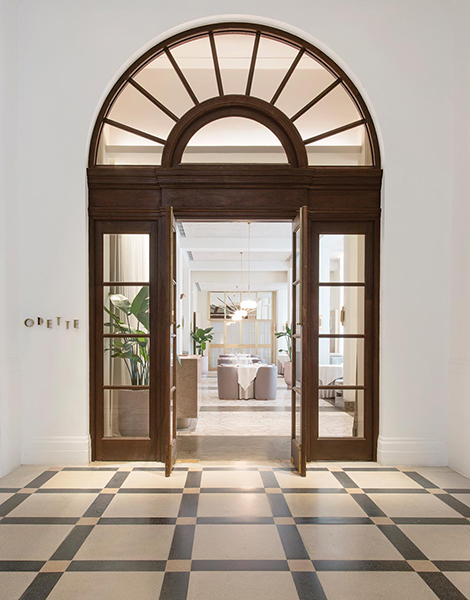 Odette Chef and Owner Julien Roye (Photo by Suasti Lye)
Named after the chef-owner's beloved grandmother and muse, Odette, the French fine-dining restaurant at National Gallery of Singapore, is fittingly feminine. It is dressed in shades of blush and dust – in full-length curtains dropped from high ceilings, and in skirtings and upholstery draped over curved forms – with a touch of nickel and brass in the planter bases and light scones that give it an elegant polish.
The palette is masterfully controlled, as perfect as a set, and much can made for the case of culinary arts and staged performances. But beyond beauty and refinement, there is something moving about the space. Even in pictures, the atmosphere seems exquisitely tempered: a composition of light and lightness.
Odette has 12 tables, mostly circular booths that sit two to four diners intimately. A quadruple banquette is placed before the glass-enclosed kitchen that's been set up as a stage during service. The arrangement, as well as the Palladiana marble floor (with pink grouting, no less), recalls the classical order and harmony of the architecture it is housed in. Curved screen panels, lined up along walls, further soften the edges of the space, which once served as the workaday registration room of the former Supreme Court.
While polite, Odette is a modern and fresh take on fine dining. Here, the chandelier, the age-old centrepiece of the fine dining establishment, takes the form of a Calder-like mobile. This aerial installation is a part of 'A Theory of Everything', a collage collection of imagery created by artist Dawn Ng, who also oversaw the creative direction of the restaurant. Ng had spent months studying Royer at work in his kitchen, photographing ingredients like scallops, amadei, pigeon and black truffle. She had then magnified the photos, and 'deconstructed' them into abstractions that highlight the textures, colours, and beauty of the ingredients. For the installation, the imagery is transferred onto materials like oak, polyfoam, brass and paper, shaped and folded into sculpture, then balanced as a surreal sea of abstract, floating shapes swept into flight. Odette's brand colours of skin, blush and dust were also picked up from these images.
Odette is conceptually strong and beautifully translated. It might be said that the aerial assemblage embodies its spirit – in that as in cooking or in a dinner service, an orchestration is at work too when chef, artist, and designer come together. This is wonderful effort, a work of art – fitting, of course, of the institution it is housed in.
A print version of this article was originally published in d+a issue 91.