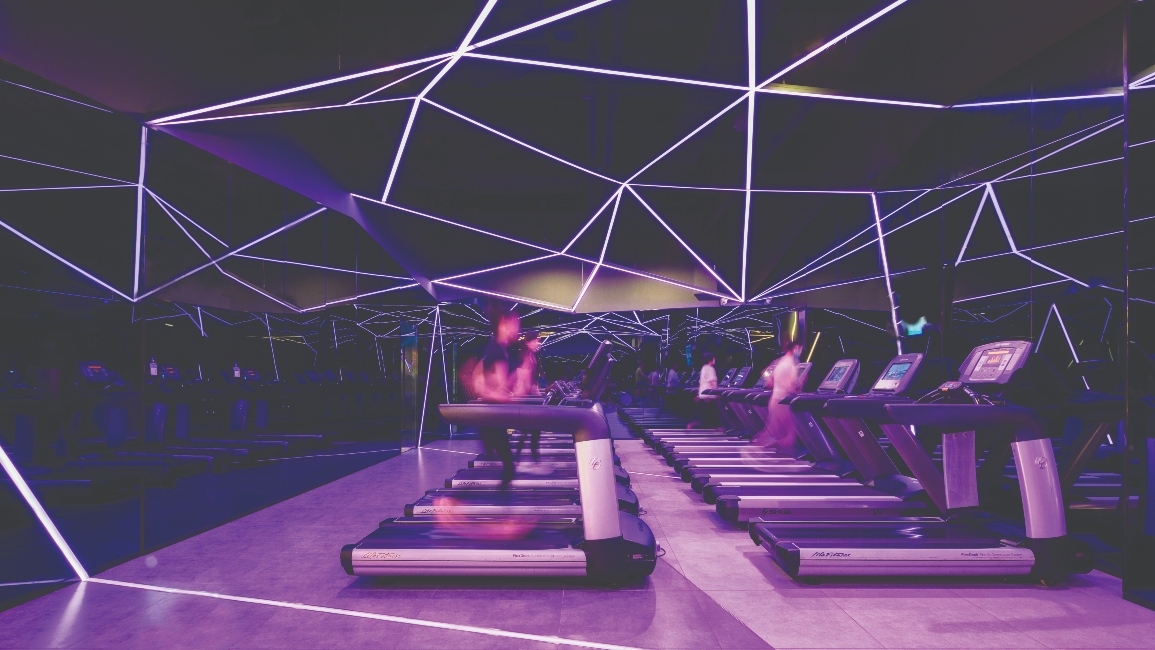 Is a gym that different from a club?
This is what PANORAMA Design Group is asking with Physical 2.0, a fitness centre it has just designed, located in Shanghai, China.
Loud music? Check. Gyrating bodies? Check. Increased heart rates? Check.
The only differences are that gyms tend to be well-lit and alcohol-free.
These elements and more can be found in Physical 2.0, its name seemingly a reference to how its users will become improved versions of themselves after spending time within its four walls.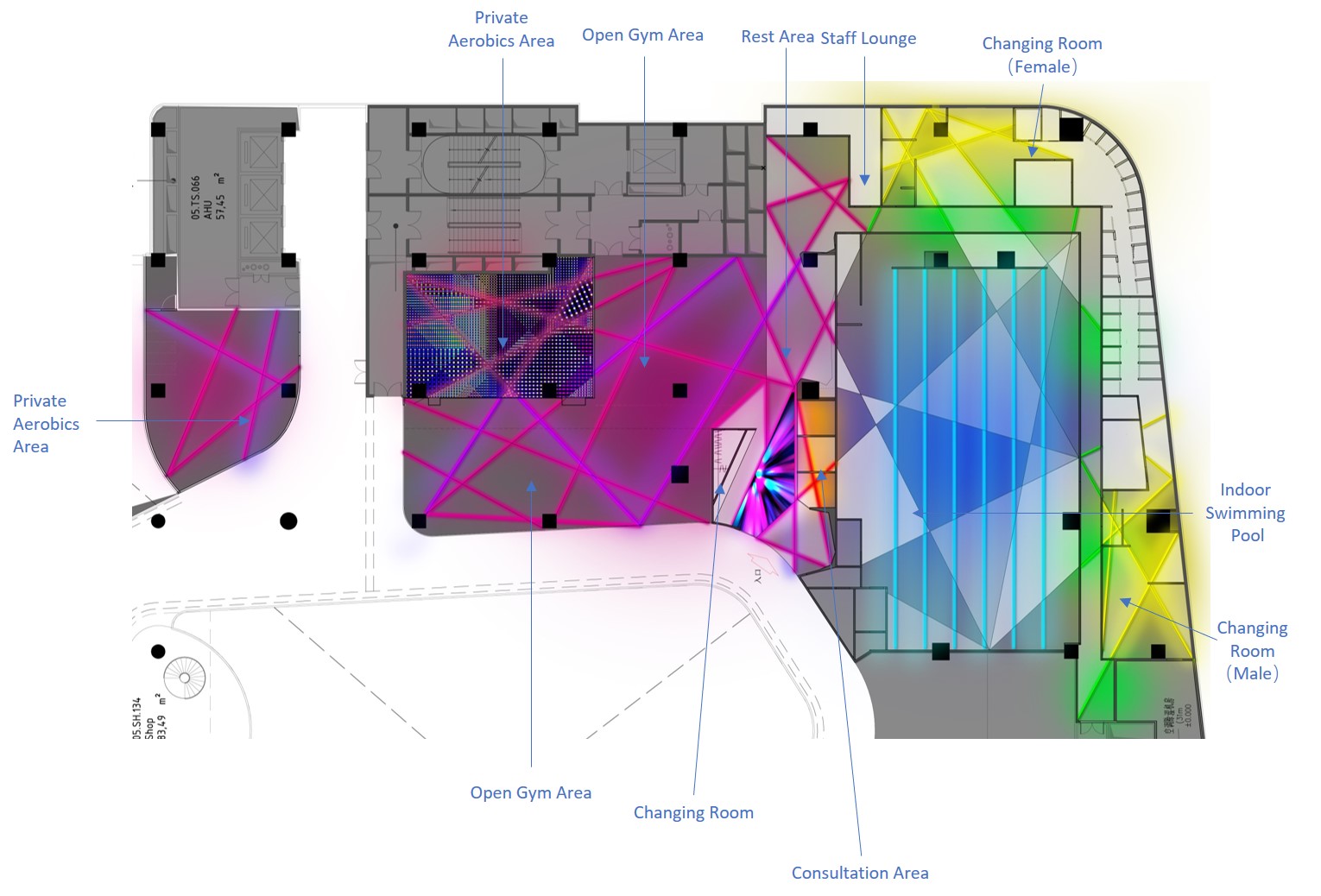 The target audience of millennials and Gen Zs are sure to start snapping shots from the main entrance with its solid grey faceted wall contrasted against a reception area lit in purple.
This bold use of colour is a dominant design language of the fitness centre, as is the multi-angled mirrored-steel ceiling outlined by fluorescent tubes.
Move further in and enter the open gym area, an L-shaped space in charcoal grey where lines of LED lights move in synchronisation with the background music to spur a more intense workout.
These also serve to guide gym buffs to the private aerobics area, where patterned, soundproof glass separates classrooms that serve different functions.
Both areas continue to remain coherent, albeit with varying levels of privacy.
The cake-topper though, in Physical 2.0, is surely the indoor swimming pool, where aqua-blue lights illuminate the black glass cladding the walls.
On the ceiling, lines of LED lights once again move or flow from one end of the pool to the other, guiding swimmers as they do their laps.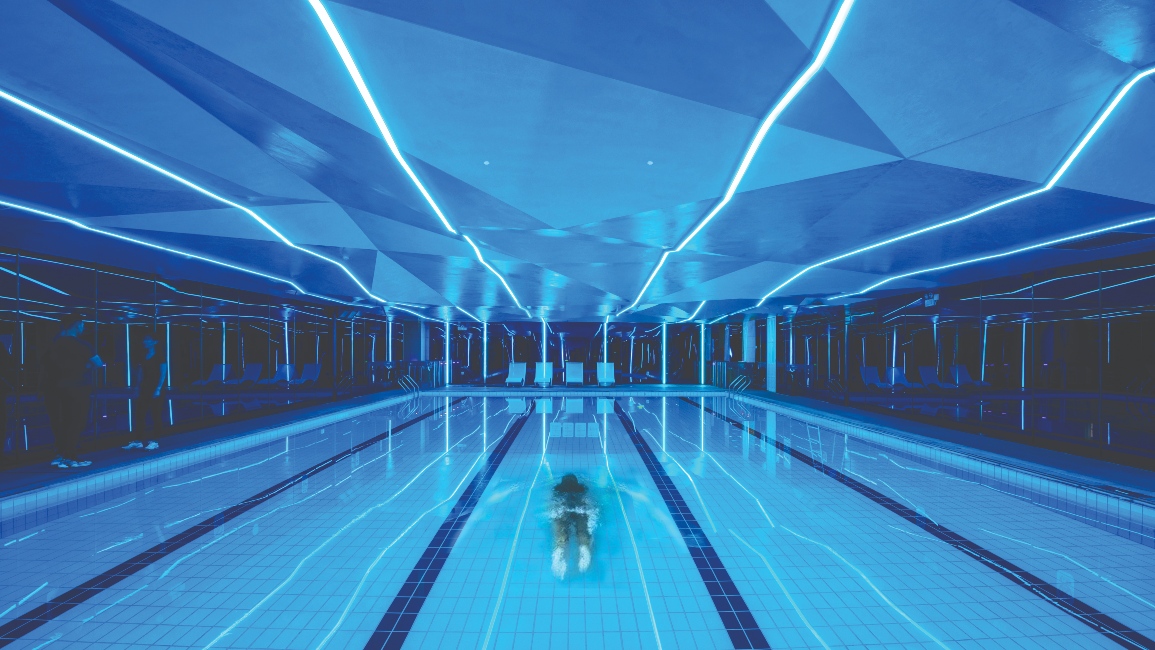 When the workout is complete, the changing room beckons, the colours transitioning from the blue at the pool, to green along the corridors, and then finally fluorescent yellow.
The bright hue is both energic and cheerful, hopefully reflecting the user's mood after all that exercise.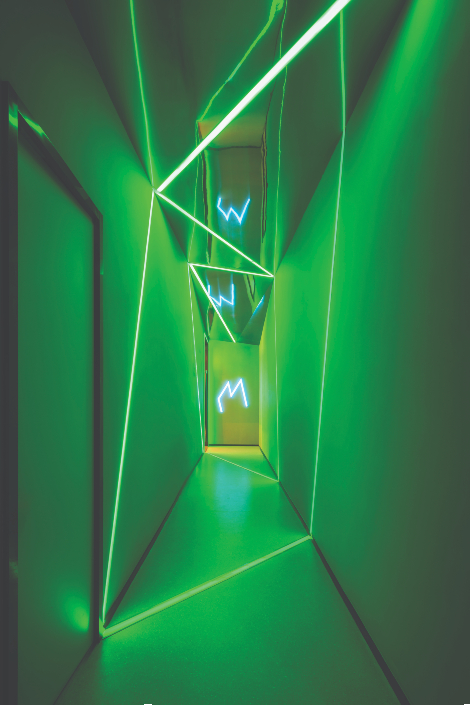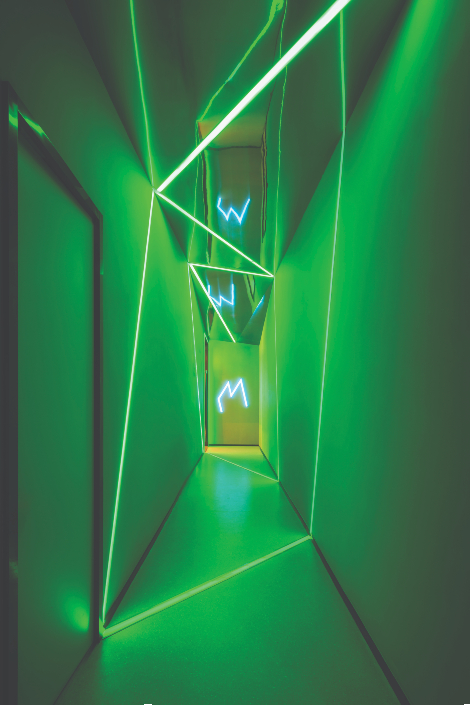 Energetic, theatrical and emotive all at the same time, Physical 2.0 aspires to be the stage where the young and young at heart can keep healthy and build their stamina – before heading out to a real club to dance the night away with champagne in hand.
Photography:
GD Media, POPO VISION