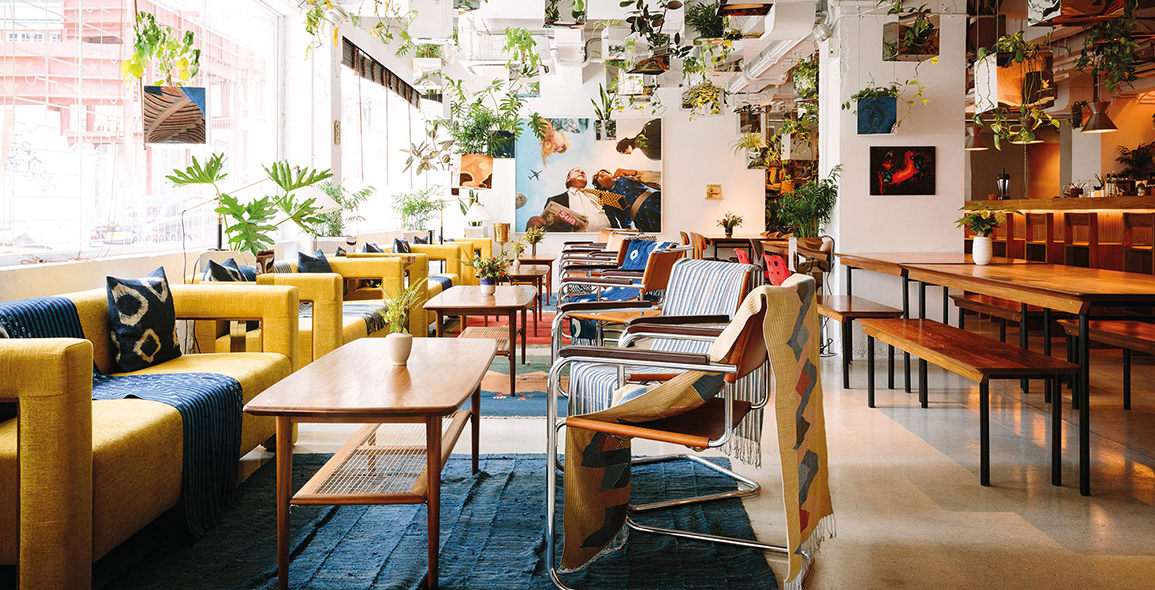 The past five years have seen the Sai Ying Pun district in Hong Kong island transform into the city's hippest neighbourhood. Once a Chinese residential area dominated by the University of Hong Kong and other prestigious schools, and small garages and shops selling daily essentials, it now boasts trendy gin bars, craft beer specialists and authentic French rotisserie chicken. Singapore native Yenn Wong of Jia Group already operates Fish School, a popular seafood eatery in the rear of a former kindergarten on hilly Third Street in Sai Ying Pun. For PTT Family's first venture in Hong Kong, it partnered with Wong and Tokyo based Sou Fujimoto Architects on the design of the 8,000sqft Potato Head Hong Kong (PHHK).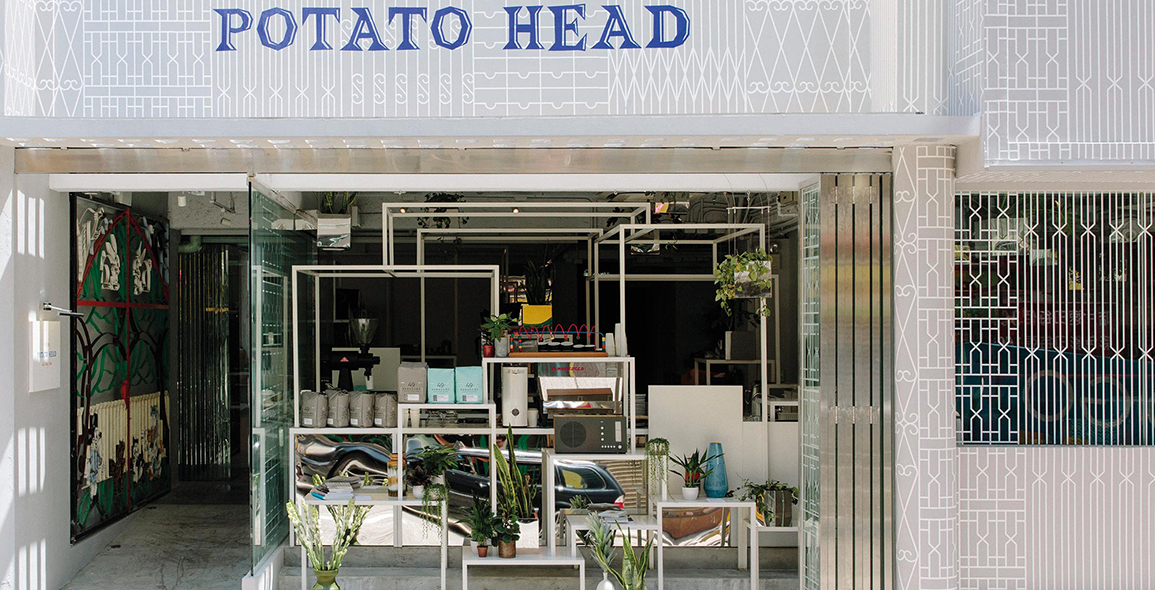 PHHK's main entrance is on the northeast end of a long façade on a sloping street. Fujimoto took this as an opportunity to emphasise the building's strong horizontality. 'Coming from different cultures, both PTT Family and I appreciate traditional culture and customs,' he says. 'The idea of the façade was to take the common window frame pattern found all over Hong Kong, and re-expressing it in an unconventional and contemporary way. Traditionally, these frames were made from steel and used for security reasons. In the façade, we applied the pattern in a flattened manner using a contemporary white colour and covered the whole façade regardless of wall or window, to create a strong, homogenous image. Architecturally, this is a play of scale, continuing from urban to architectural to, finally, interior. From a distance, you can only see the façade as a strong, white glowing object. Walking closer, you start to see the pattern. And when you go inside, you can see the pattern clearly and, through the pattern, the city.'
Taking up roughly an L-shaped space, PHHK is decidedly different from its southeastern counterparts. It does not have the beachfront ease of the original Potato Head in Bali, nor the kitschy charm of Potato Head Folk in Singapore. Instead, PHHK can best be described as a series of salons that open into one another, with each space consecutively revealed like opening another Matryoshka doll.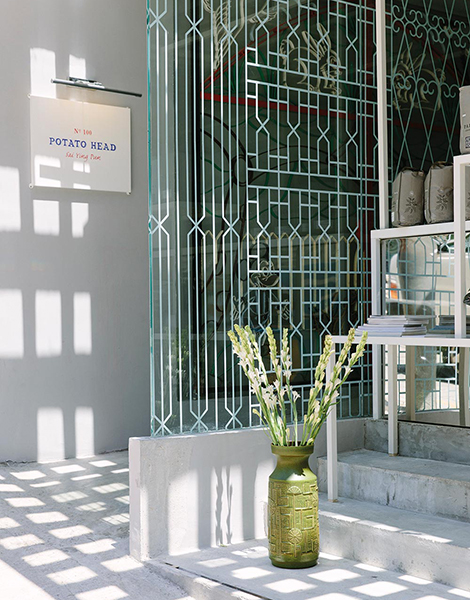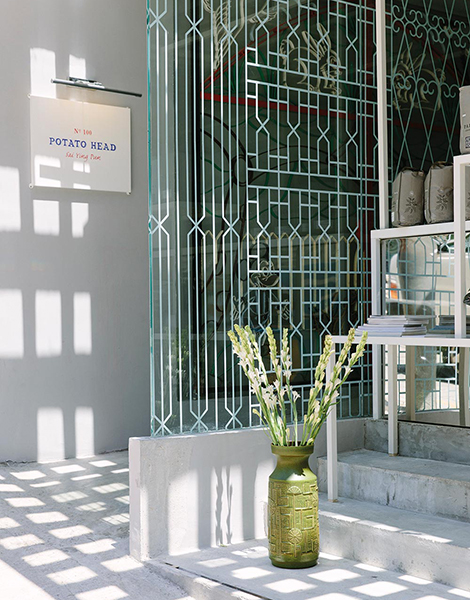 Programmatically, the progression of spaces makes sense. The entry consists of a coffee bar with street frontage and full height glazed panels that can be opened during the day to allow local residents to grab a coffee and pastry on their way to work. In homage to the past, the kindergarten's colourful metal gate depicting bunnies and birds was retained as a decorative screen adjacent to the entrance. Behind the coffee bar is a retail space that specialises in Potato Head paraphernalia alongside sympathetic articles of clothing, books and accessories by regional talents. 'Coffee bars and retail areas are usually very well defined spaces with solid walls,' says Fujimoto. 'In this project, we wanted to create spaces that have no clear definition of boundary. We took the fundamental unit of space – the furniture – and stacked them up together to compose the coffee bar and retail area. The shelves or furnishings define the space's boundaries, but they are also the space itself.'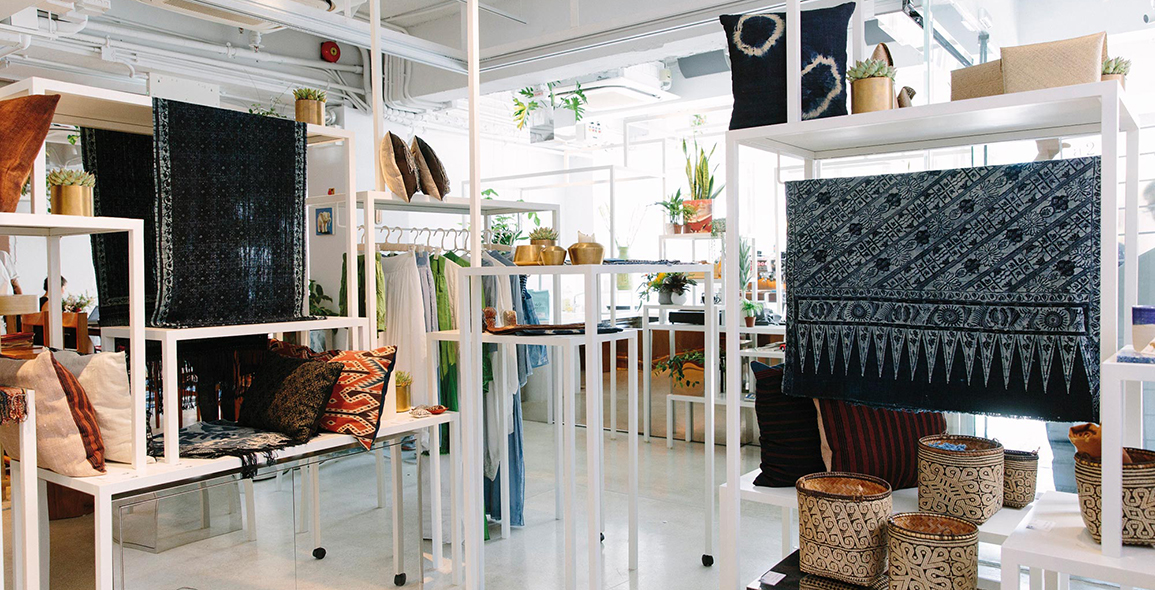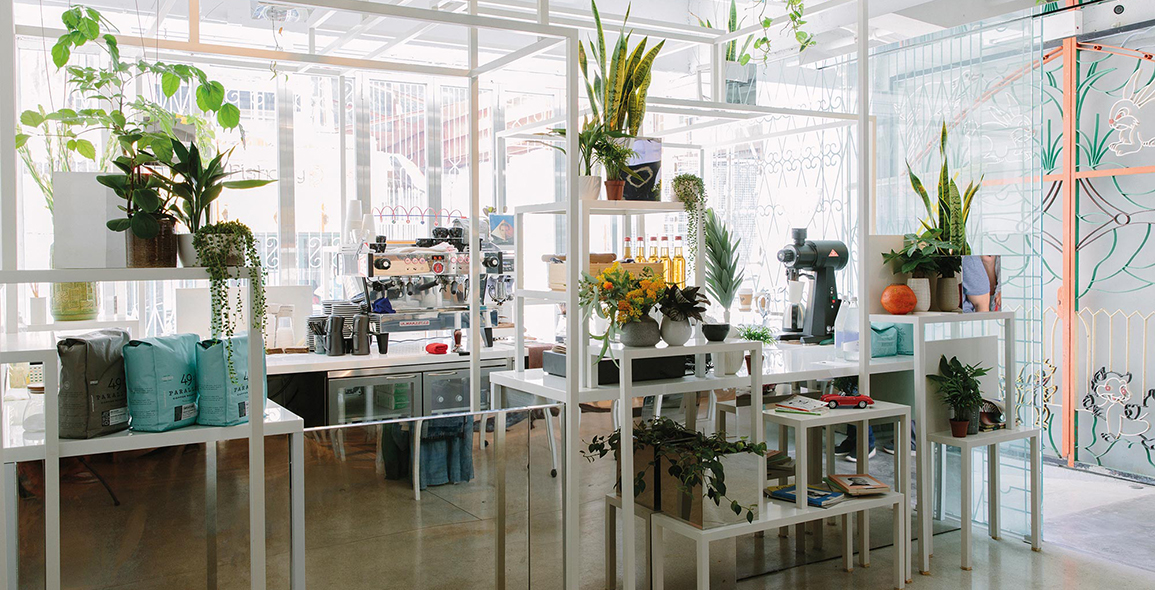 The main bar is next, with vintage lounge seating including leather clad Marcel Breuer cantilever base arm chairs mixed with custom sofas upholstered in mustard yellow fabric along the windows. Teak tables and chairs with sturdy steel legs face a long bar while open shelves with a collection of vinyl and turntables allude to PHHK's music-driven roots. Boxy stainless steel planters with mirrored finishes filled with different species of green house plants are suspended throughout the space for a canopy effect. 'Together with the floating plants, the furniture and the products on display are like a forest,' says Fujimoto. 'There is no single dominant element – they just seem like several unrelated elements put together. But, in fact, they are tied closely together by the stacking furniture and shelves.'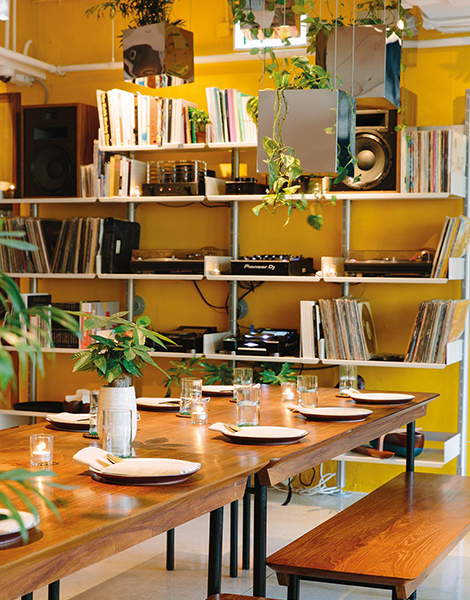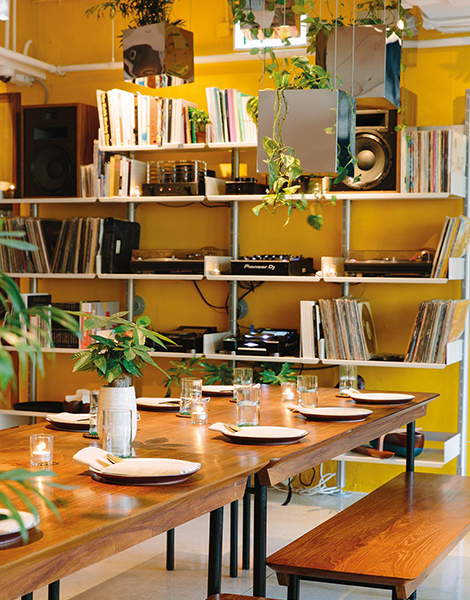 Beyond the bar is communal dining space dubbed Kaum Kitchen. A long counter with seating allows diners to face directly into an open kitchen, while long communal teak tables and benches with blue cushions allow for large groups. The ceiling is entirely clad with hand painted kayu uru timber panels depicting traditional Indonesian geometric patterns. An entire Toraja village in south Sulawesi got involved in the crafting of 700 panels, mostly cladding the walls and ceilings of Kaum Dining beyond. This exclusive enclave of teak tables, chairs and banquets upon antique area rugs is a woody cocoon, forming a secluded counterpoint to the busier bar and kitchen areas. At the very back of PHHK is its heart and soul, the chilled private Music Room. Outfitted with acoustic panels on the walls and ceiling, it is a lounge space equipped with resident DJ spinning vinyl, adjacent smoking room and private entrance.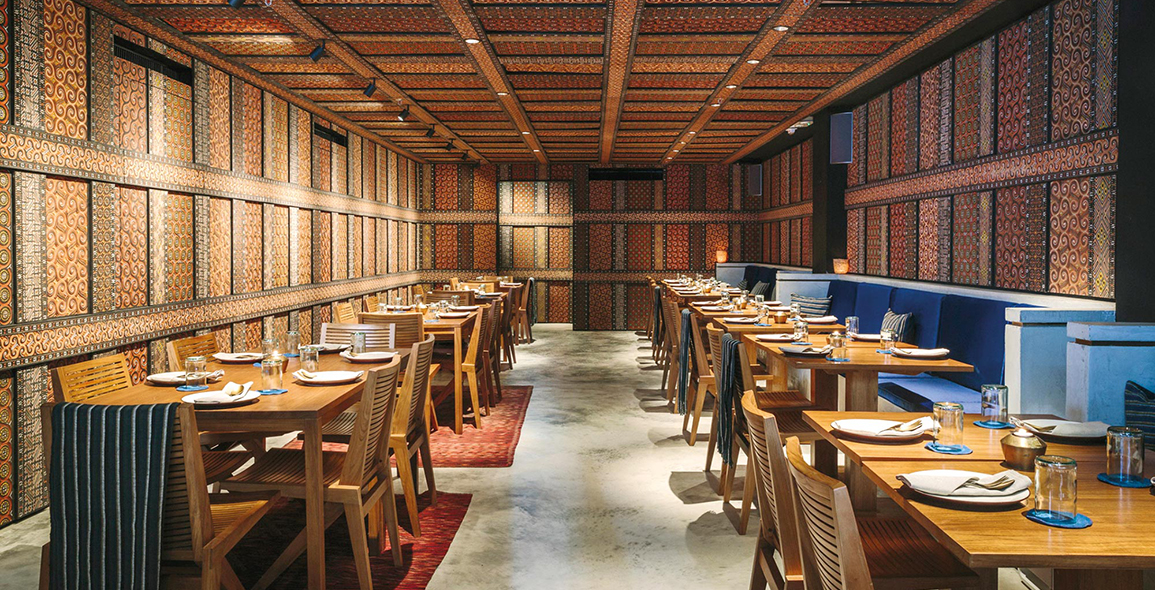 Fujimoto found time to be the project's biggest challenge. 'A lot of testing and discussion with the local architect and contractor had to be arranged in order to realise the project due to the nature of the design,' he notes.
A print version of this article was originally published in d+a issue 93.
Images:
Potato Head Hong Kong