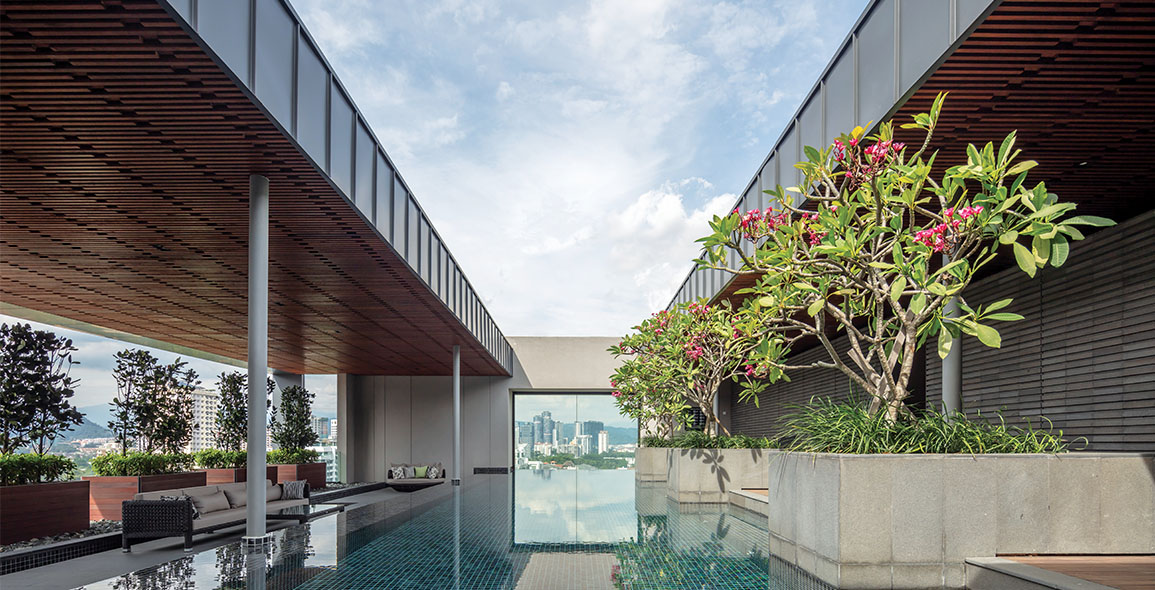 Imagine, for one second, being in a Jalan Tun Razak jam when an opportune gap suddenly appears.
A hard turn, and one narrow miss later, the traffic is well behind. Age-old trees line the quiet streets, and you arrive at your destination.
Improbable as this may sound, it is a normalcy for those who work and reside in Taman U-Thant, the Embassy Row of Kuala Lumpur.
A mere 12-minute drive from the Petronas Twin Towers, this old neighbourhood is premium; it comes with that vast greenery, maximum privacy and is a stone's throw away from the Royal Selangor Golf Club.
One can only expect the big guns to roll here. And roll, YTL Land & Development did.
One of the country's leading developers, they tapped Singaporean firm RT+Q Architects, who had delivered for them the seminal Capers and Fennel residences in Sentul, to lend their award-winning talents to an existing project called U-Thant Place.
It proved to be, by all counts, an inspired choice.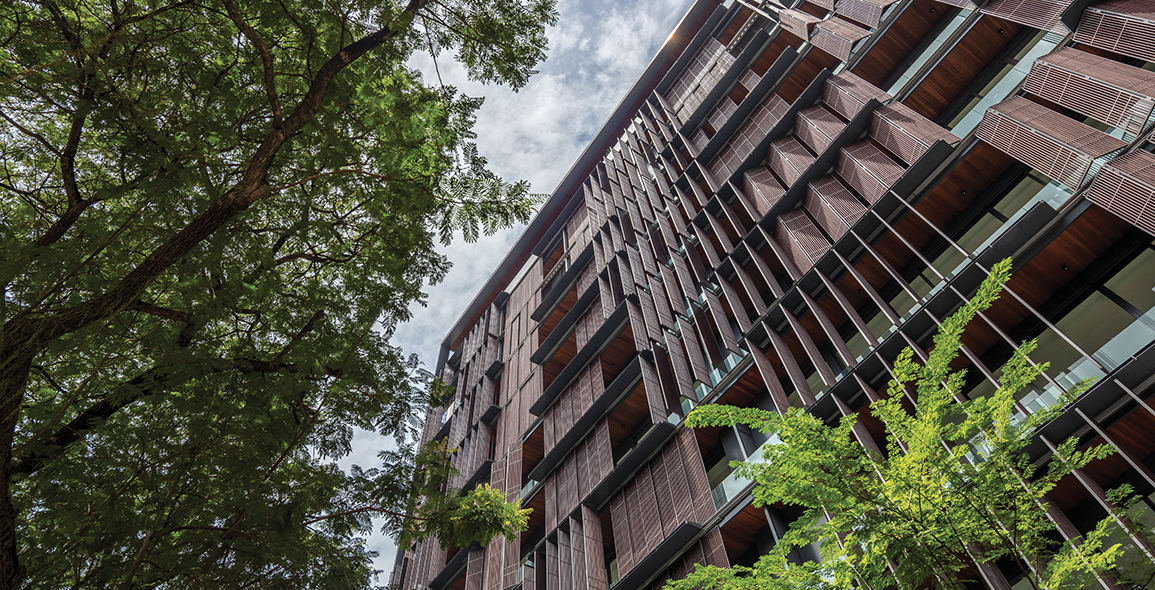 HIDDEN ACES
"When we came on board, the density and massing were already fixed. Everything was so tight," says Rene Tan, co-founder of RT+Q, explaining the project parameters.
At 10 storeys high, sandwiched within a narrow half-acre plot, the design game was seemingly up.
Yet the architects had a few tricks up their sleeve. The first was to create the building's signature façade, an array of meticulously detailed movable screens crafted entirely from chengal hardwood.
Elaborates Tan, "The screens keep the interiors cool, reducing energy consumption (incurred by air-conditioning) but not to the extent of making the spaces too dark."
Adds project architect Jonathan Quek, "We studied the screens extensively to get the right proportions and clarity of form. There's also flexibility in their design that relate to the spaces behind them, offering privacy control on top of sun shading."
RT+Q, together with builder SPYTL, worked tirelessly on the two-layer timber and glass façade system that involved specialist design detailing and tight coordination.
Expert tradesmen brought significant craft to the final product, made all the more impressive by the integrated building services concealed within the system.
A trick of space planning, due to site restrictions, brought the traditional ground/lower-level courtyard up onto the roof. On one end is an open-air garden and barbecue area, the other a common deck with an adjoining lap pool overlooking U-Thant, that is complemented by a gym and washrooms.
The real ace in RT+Q's pocket, would be their adroit and sensible approach to building sustainability.
"We've tried to meet every sustainable issue of modern contemporary tropical design," Tan remarks.
"The materials are mostly natural, like the timber for example. We've also designed the building without weird angles. No wasteful corners, no difficult geometry that totally exhaust resources. Economy of construction is important."
To read the full story, purchase and download a digital copy of d+a's Issue 107 (December/January 2018/9) from Magzter.
Photography:
Masano Kawana