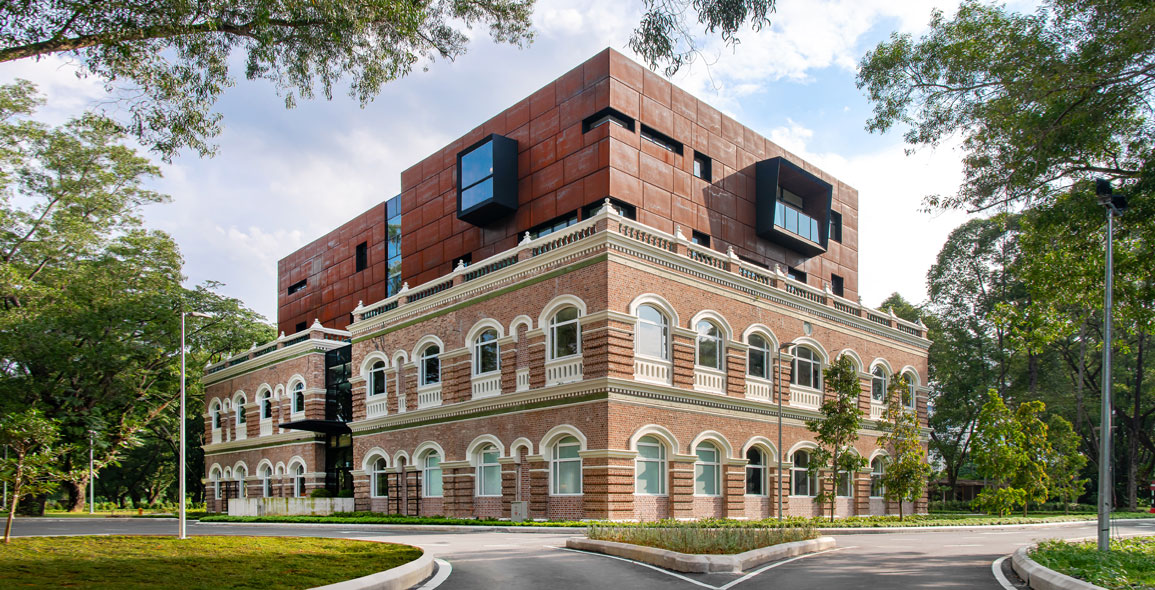 There isn't a suburb around Kuala Lumpur quite like Sentul.
It has, for one, a trademark skyline distinguishable by clusters of zig-zagging ziggurats.
To its west, there is a sprawling private park, a verdant green lung acclaimed not only for the city's renowned performing arts centre but also its restored colonial-era structures.
History and modernity are contemporaneous here, qualities perfectly distilled in the new and iconic Sentul Works building, previously the 1904 Federated Malay States Railways headquarters.
HISTORY AND HERITAGE
Its (re)construction began in July 2018, initiated by YTL Land & Development (YTL Land), which from the early 2000s had steered Sentul's revitalisation.
Maintaining the project's historical value was paramount to YTL Land director Yeoh Pei Teeng, "I started working on the concept and ideas with my team well before 2018.
"We had a lot of great ideas on a new use for the building, and how best to capitalise on its history and heritage.
"We were interested in materiality, and extensively sought out reference and benchmark projects that had the aesthetic we wanted."
Herzog & de Meuron's CaixaForum Madrid arts centre would in part inform their research, its granular and contrasting multistorey placement over an existing brick shell a shared aesthetic.
Unlike its European precedent, Sentul Works observes a more formal adherence to its classical roots.
Totalling just over 40,000ft2 in GFA, the building is symmetrical in layout; with its core to the rear, tenantable areas are spacious open-plan offices split over its four-storey height.
"To reactivate and reconstruct the carcass of the old building, our approach was to take cues from the site's industrial past, the old railway depot.
"Steel frames and columns pay homage to that, with the partially open ceiling showing the rawness of exposed framing and ComFlor steel deck," reveals Yeoh.
Erecting any new structure within a fixed envelope would invariably demand attention.
Incoming prefab structures and other materials required proper management to minimise disruption to traffic.
The use of a high-capacity crane was likewise necessary, the transfer of heavy steel a delicate operation made complex by the constraints of building and site.
To read the rest of the story, purchase and download a digital copy of Issue 121: September 2021.
Images:
David Yeow Photography