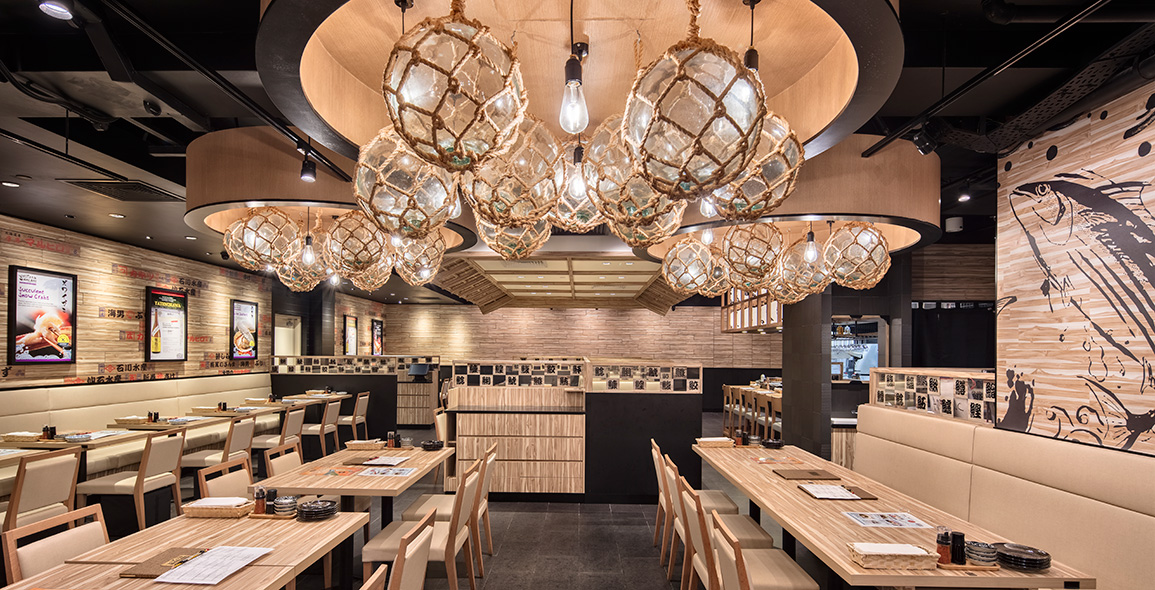 Inspired by the yoko-cho, the vibrant and boisterous street food alleys in Japan, the designers from Arterior Singapore Pte Ltd drew inspiration to create the 'Shokutsuten'. The eatery is the latest addition to the food scene in Singapore's Great World City Shopping Mall. Gathering the energy and orders of the lively street of the yoko-cho, the main design intent is to bring a modern twist to the traditional cultural Japanese food street.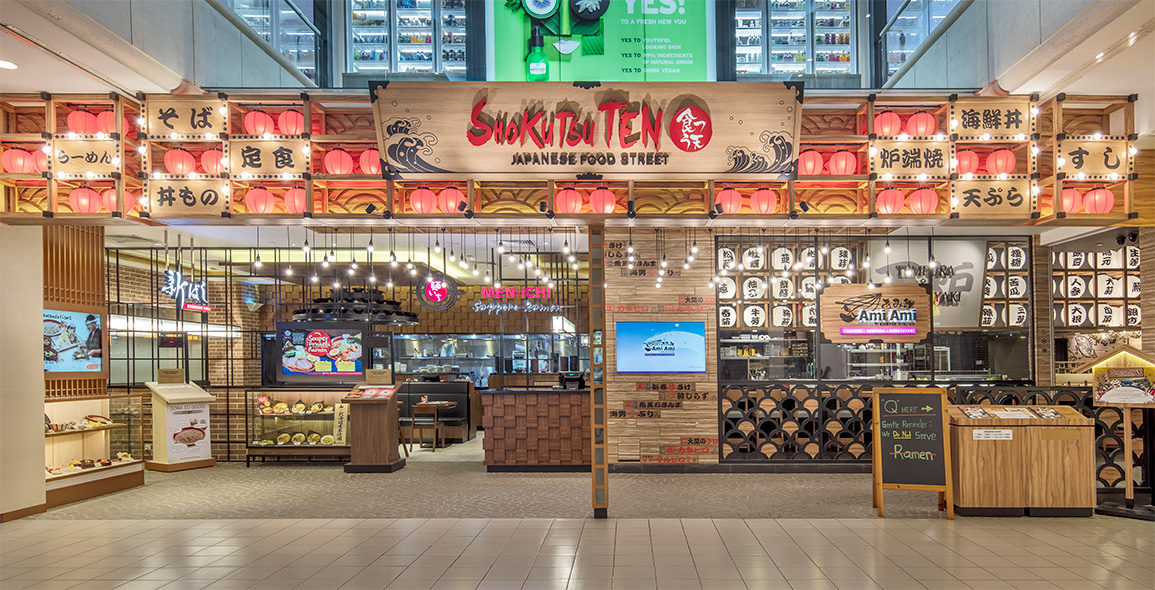 The conceptualisation and realisation of the 'Shokutsuten' is truly an exciting exploration of Japanese elements, both architecturally and culturally. Within the premise, an array of food purveyors including Ichiban Boshi, Kuriya, Shimbashi Soba, Menichi and Ami-ami make the creatively designed space home. Patrons are tantalised with a wide variety of Japanese favourites such as soba, robata, sushi as well as a fish and seafood market.
Each shop features a unique experience and ambience, representing a fusion of interesting shops and flavours reminiscent of the yoko-cho.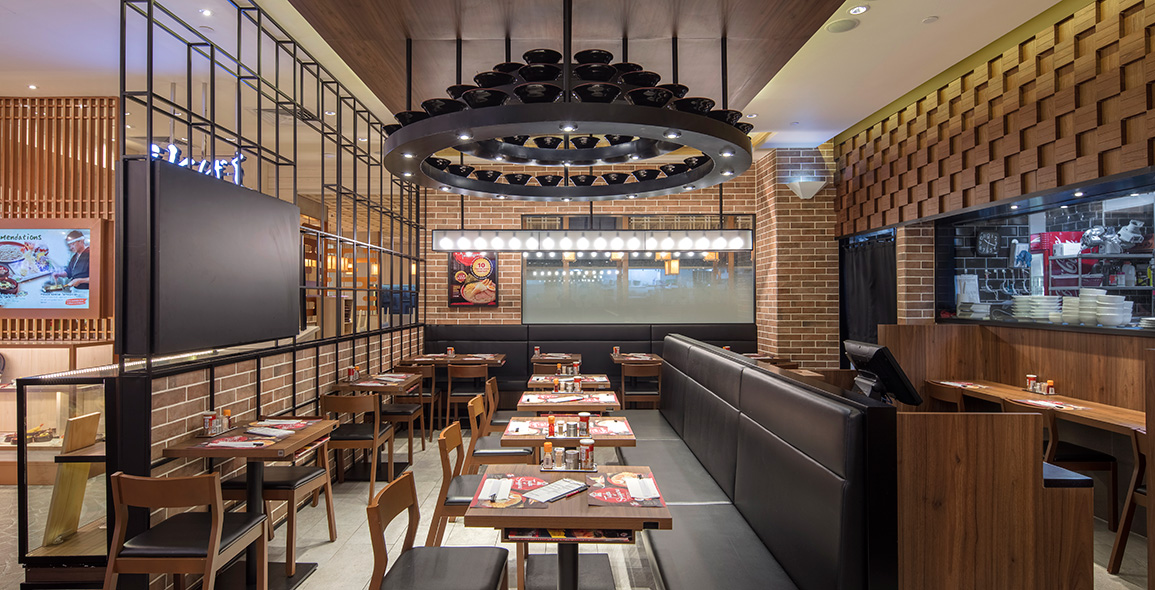 Led by Design Director Makoto Kumagai, the design team adopts significant elements of Japanese architecture that are translated through multiple wooden leitmotifs. From lattices and screens and flying eaves and wooden blocks, the design scheme is a true representation of Japanese archetype. Throughout the space, a neutral palette is thoroughly fenestrated with Japanese characters and graphics; creating a lively spectacle as customers walk through.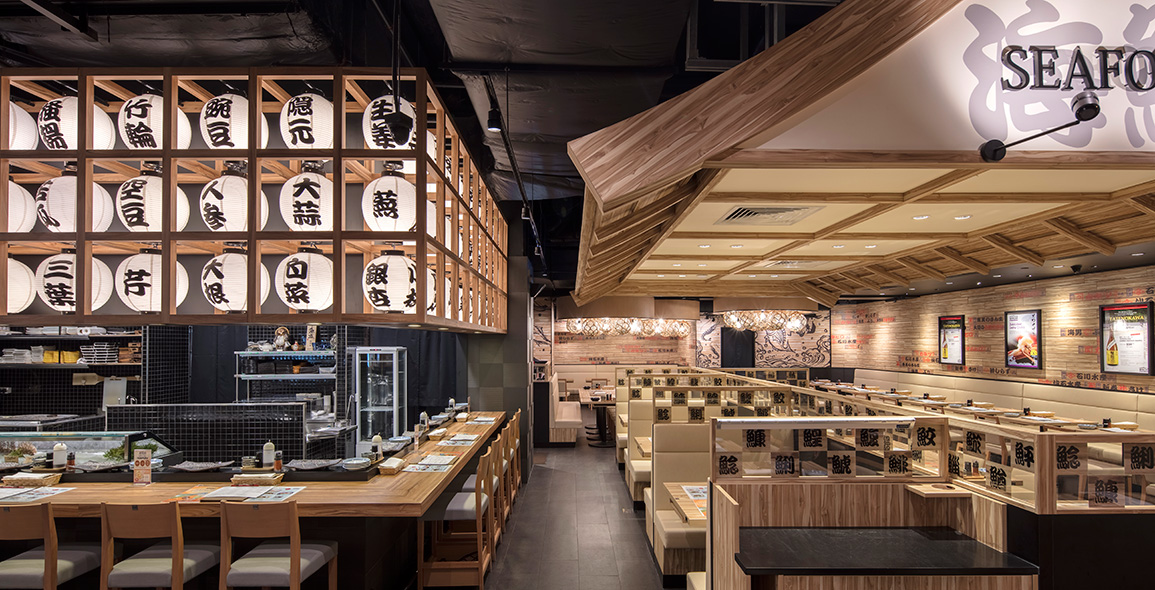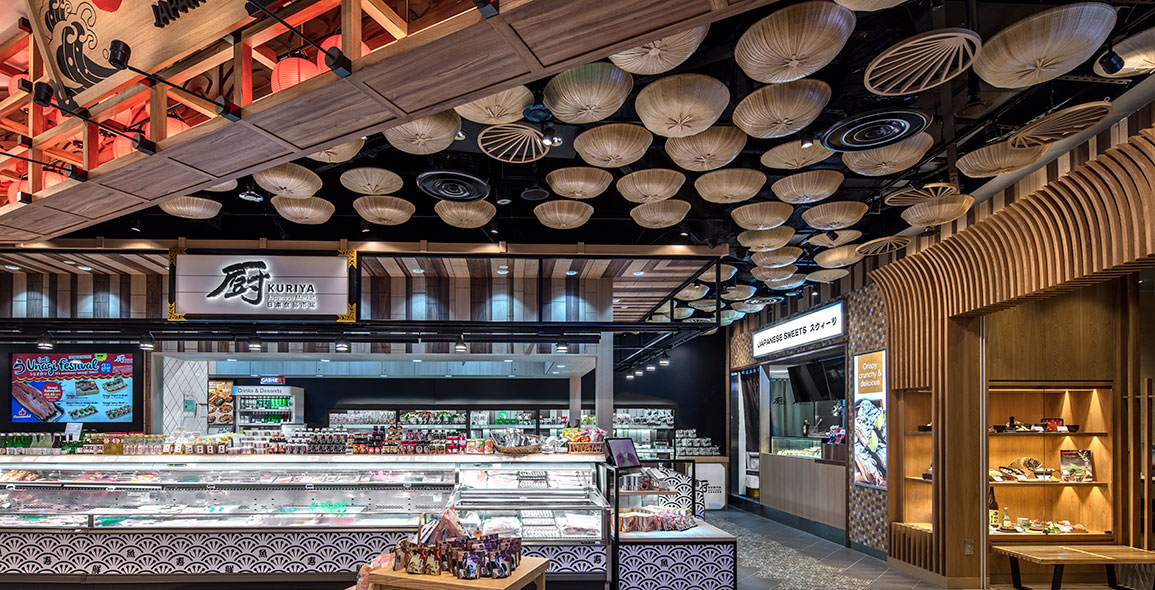 Within its own space, each shop carries its own brand identity. White lanterns painted with Jpanese words describing typical ingredients aren't just decorative element but also effuse an orderly edge to the dining space. Scalloped wooden screen offers an immediate inkling to a seafood restaurant.
Reflected through the creative execution, 'Shokutsuten' is curated with elegant taste and exquisite balance as homage to the vibrant street food culture of the yoko-cho.
A print version of this article was originally published in d+a issue 101 and brought to you by Arterior Singapore.