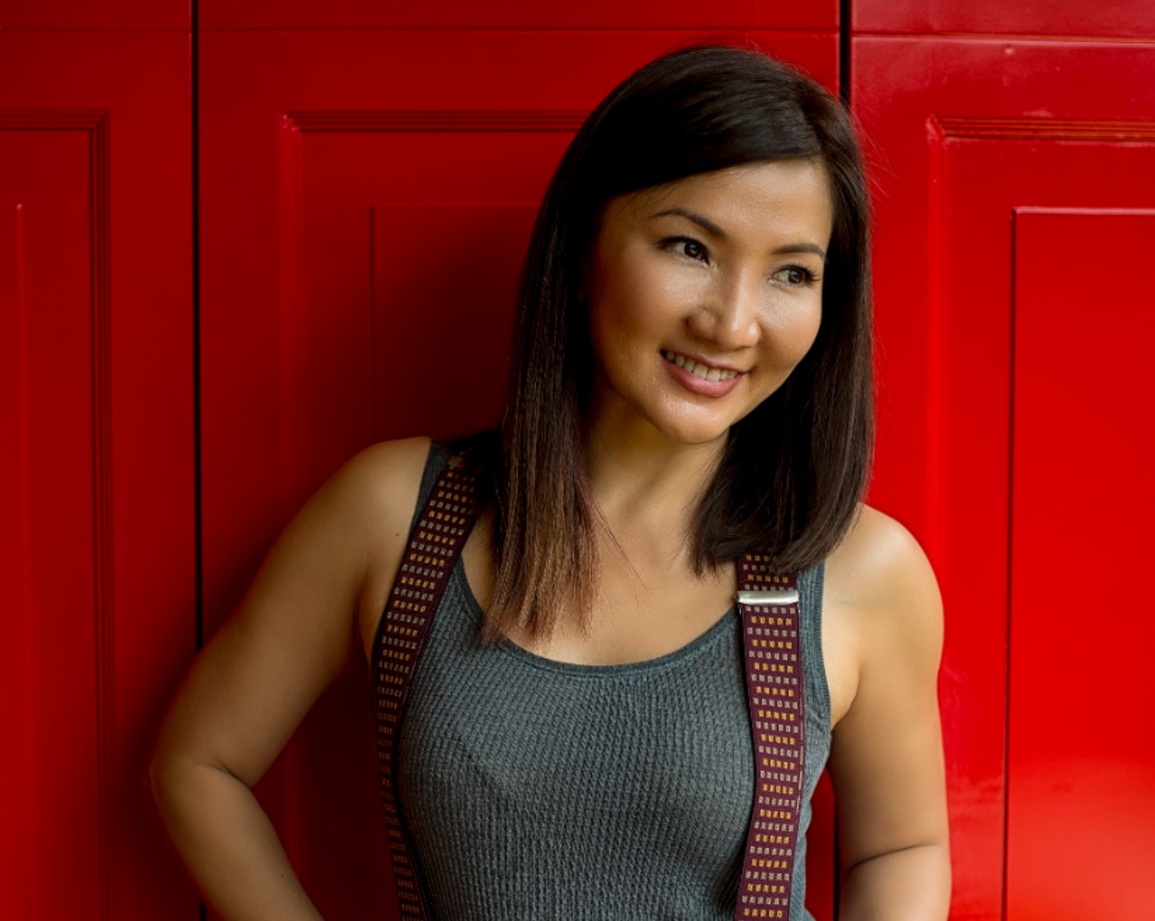 Why is design significant to the Spa Esprit Group (SEG)?
Design has been that fluid element that inspires me. In every concept that we do, design reflects my current state of mind, my inspiration. It changes, so what's relevant now may not be relevant five years down the road, or five years ago. I think what people love about the SEG is that there's an element of experience and surprise. Storytelling is essential in whatever concept or shop that we do.
How would you describe the philosophies and approach to design for your outlets?
Firstly, it has to be functional. I don't like whimsical designs that don't work. My staff need to feel like they can work in the environment. There is still a commercial aspect. It's not just an art space. Secondly, it always has to have that fun element. It almost has to be a re-interpretation with a few aspects of discovery, so that the space surprises you. Also, the outlets need to have local sensibilities. Being born in Singapore, respecting that heritage is vital to me.
You mentioned that it has to reflect your state of mind. What are you interested in right now?
I'm in Tuscany at the moment and exploring the medieval cities, their fantastic cathedrals and 14th-century perfumeries. My current state of mind is maybe monastic perfumery, incorporating a sensorial experience. I'm into that whole supersonic mind-body space in well-being, such as marrying agriculture with electro-vibes. Travelling is part of what I love, as well as interacting with people and absorbing their mindset and passion, and thinking about how to reinterpret it into our own story so that it's relevant to the Singapore context.
Circling back to your design philosophies, how are they translated into the physical outlets?
If I were to do a perfumery, I probably won't be exploring European herbs but the local greens. It would be the hibiscus or bougainvillea in the garden that could be reinterpreted into a framework. The element of surprise is not taking what it is in the medieval city, Florence or the countryside. But you absorb it as the backdrop and reinterpret it into a fabric of elements, and then use local sensibilities (like local flowers) that I feel that the consumers want. It's the element of mystery, discovery and fun. That's what makes my job fun too.
From the design standpoint, why is it important for you to offer something new with each outlet, instead of keeping all of them similar?
It has to do with the philosophy of being passionate about what you do, and that every concept is borne out of love. We want that intimate connection with the customers, so that they have a window into perhaps the company's current state of influence and inspiration, and what excites us right now. The design is part of that storytelling.
How do you decide on when to revamp your outlets?
We're not in a hurry. I want to do meaningful projects that can create a difference. Design is inspiring to a lot of business operators and consumers who are looking for an experience. I think that's part of making our jobs fun. Like an artist who paints, I think my creativity is in expressing these different touchpoints that connect with my customers. A lot of times when we are pushing the boundaries, we don't know how people would react. You're not quite sure how the customers would take to it, but being in Singapore, people are receptive. They love new things, so we play that to our advantage.
Why did you choose to work with WY-TO to execute your vision?
Yann [Follain] connected with my marketing manager, but we missed each other a couple of times. One day, I decided I wanted to talk to him. He was talking about art installations, and I love that. I love how architects can marry art in their works. For SEG, I love the artisanal touch. I love how art can be married into a retail space in an unexpected way. When I heard that Yann was interested in these things, I thought we really needed to talk. We chatted for two hours, and then we connected and I realised he's attended my music festivals. He's also very familiar with Tiong Bahru Bakery (TBB).
What was your brief to WY-TO on the four outlets they designed?
Each one was different. For TBB at Chip Bee Gardens, it was about celebrating the neighbourhood, so there were childhood memories. The idea was not to make it too rustic, but for it to have a modern approach. After all, it's a French bakery. When you see TBB, it's almost like a French marrying a Chinese. It's unique because no one would think of that and TBB perfectly personifies that. I think Yann was able to understand and pull the elements together. He's also patient in listening and collaborating.
When he designed Strip and Browhaus at Ion, he was highly detailed about touchpoints, and how the therapist talks to the customers. Each touchpoint has an interactive space.
Spa Esprit is the backbone of the group, and he wove all those sensibilities and sensory experience into it. His company has grown, but he's still very involved. Sometimes we argue, but we both get what we want.
Read about the four SEG outlets WY-TO designed in d+a's Issue 109 (April/May 2019), available for sale on Magzter and in major bookstores in Singapore and Malaysia.