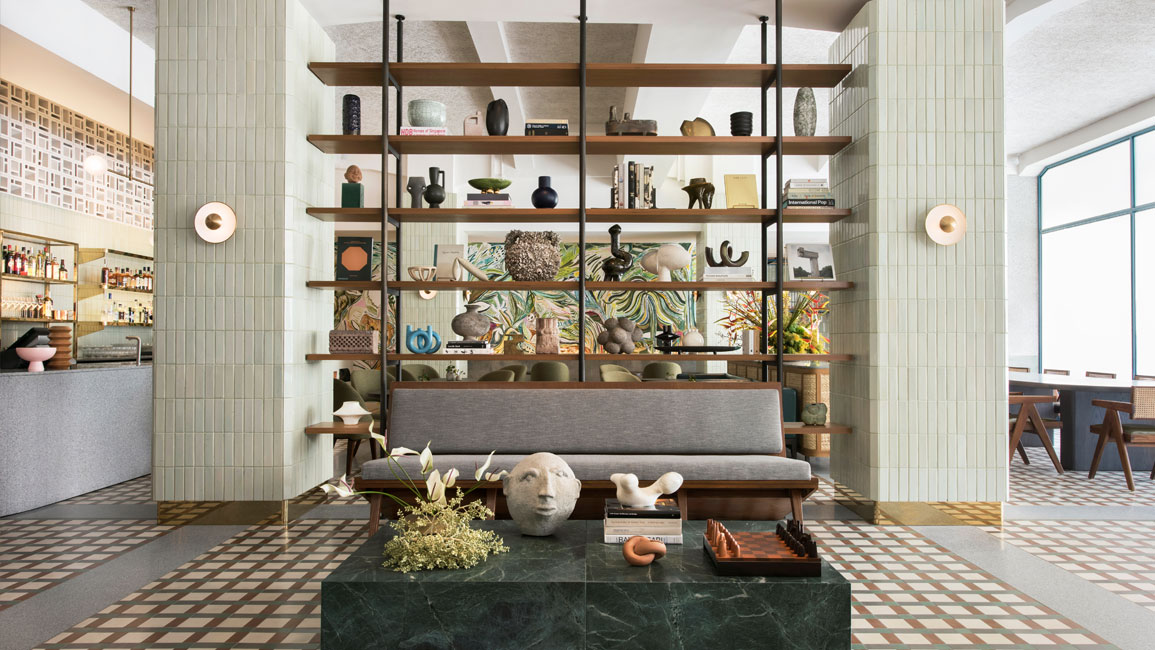 For 11 years, we knew the row of conservation shophouses along Bukit Pasoh to accommodate the boutique-style New Majestic Hotel. Then in June last year, it closed for good.
Nine months later, the repurposed space opened its doors to reveal Singapore's second members-only private club, Straits Clan, managed by The Lo & Behold Group and developed with Members Only Hospitality.
Apart from the façade, nothing of the hotel had been retained – something that Takenouchi Webb, which was tasked with the design, did deliberately.
"The New Majestic Hotel is quite an iconic boutique hotel in Singapore," acknowledges co-founder Marc Webb.
"However, the needs of a hotel as compared to a members' club are very different. We ended up gutting the entire structure in order to truly get a sense of the space and carve out the necessary spaces for our members."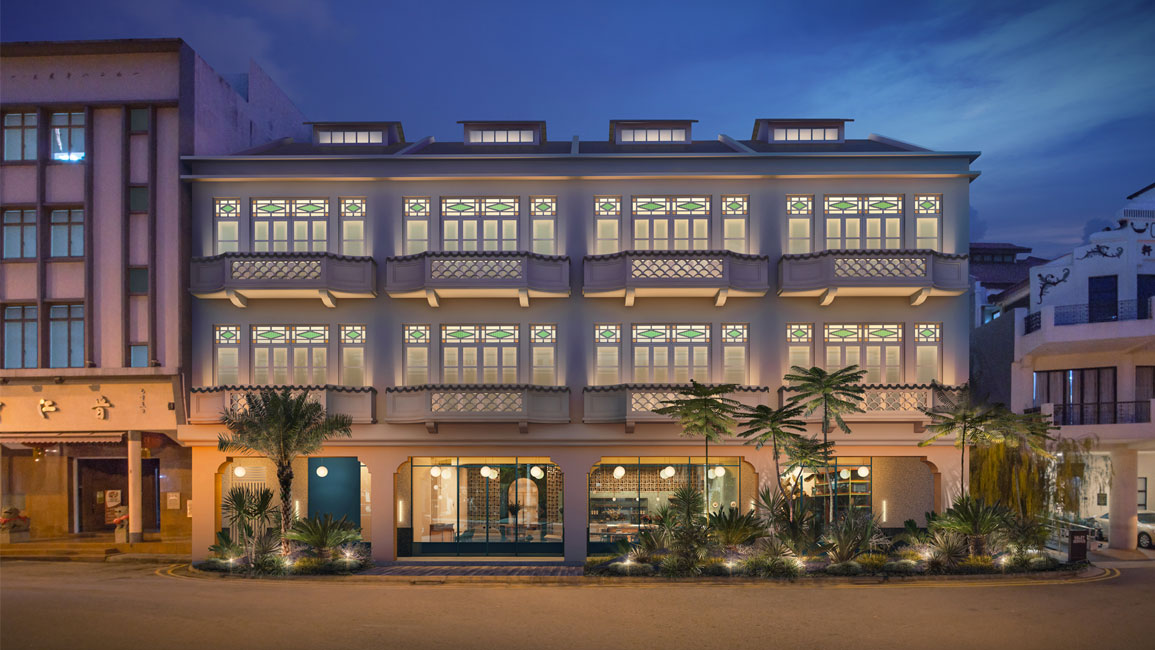 That sense of loss is quickly forgotten as you move through the four floors that make up Straits Clan.
There are lots to distract the eye – so much so that the thread of physical continuity so important to an interior concept seems almost faded.
A BIT OF EVERYTHING
From one storey to the next, and within each one, there is a rojak of elements from the colour scheme, to the textures, furniture, artwork and even lighting.
Chinese, Malay, Indian and Peranakan influence all come out to play.
For instance, the encaustic concrete floor tiles found in the open-to-the-public Clan Cafe were commissioned by an artisan from Yogyakarta, Indonesia and are a modern take on traditional Peranakan tile motifs.
Then you are told that Takenouchi Webb's brief was to have the club represent Singapore and Southeast Asia.
Immediately, you feel you have hit jackpot because you drew a parallel between its seemingly disparate design and that well-loved local salad made up of a myriad of different ingredients.
"We chose this approach to create a tropical-style club that is representative of Singapore's diverse cultural history. We wanted to incorporate many different elements into the club," explains Webb.
And it does.
To read the full story, purchase and download a digital copy of d+a's Issue 105 (August/September 2018) from Magzter.