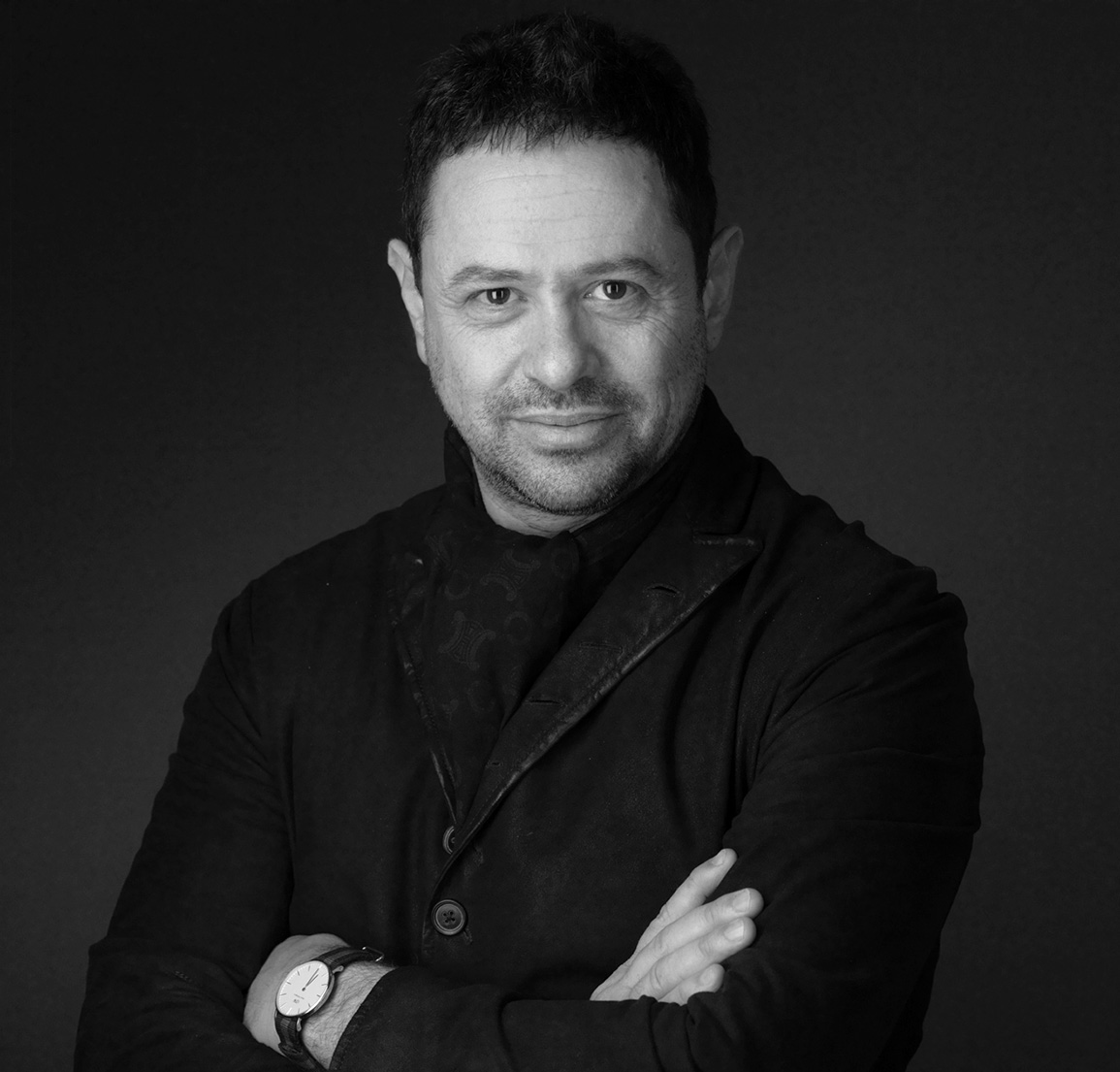 Tell us a little something about yourself.
I grew up in Israel, but spent a year in Seattle, Washington, when I was 15 years old. I am the only child of my parents' marriage, though I have many siblings from each of their subsequent marriages. My mother was a scientist and is currently a human rights activist and my father was an engineer and is currently a sculptor.
After having lived and worked in New York City for eight years, I felt a deep connection to it, and yet a growing frustration with the typologies of its newest architecture. I felt that the demanding realities of such fast-growing cities like New York City had reduced architecture to façade design on ever-growing extruded glass boxes. The resulting decreased connectivity and lack of authenticity and context had generally diminished the qualities that support people's sense of well-being. I felt a strong desire and obligation to test new ideas, so I founded ODA New York in mid-2007, as it seemed to be the only way to do so.
What elements of your childhood have had the biggest influence on your work?
Growing up in Israel, I moved around quite a lot, between different cities and countries. As a child of divorced parents, I lived in multiple family settings over the years, in different types of environments. I guess I developed a somewhat nomadic personality that made me agile, very independent and keenly sensitive to the human condition, to the richness and diversity of people and cultures. I realised that there are many ways to view reality, and that there is definite consistency in the way that our built environment impacts both our well-being and our consciousness, our connection to others and even our self-esteem. This awareness shaped my instincts and was one of the factors that drew me to architecture, where I have the opportunity to hopefully improve people's lives through design.
How did living in Israel as a teenager affect your creative approach in your design today?
In the sense that creativity is the use of the imagination and original ideas to form something new and somehow valuable, then growing up in Israel has been a huge catalyst of creativity for people like me who were fundamentally unhappy with the political status quo. During my Army days, I discovered that I could rise to the challenge of overcoming even significant challenges and, in the process, inspire others towards their best. So, in terms of approach, I would like to think that I am a nimble guy with strong leadership skills.
At ODA we cultivate a diversity of strengths. We are armed with extensive experience and expanding expertise, which allows us to work within the constraints of the system in order to enhance it. We don't view the challenges of any given reality as limiting, but rather as opportunities that can inspire us towards innovation.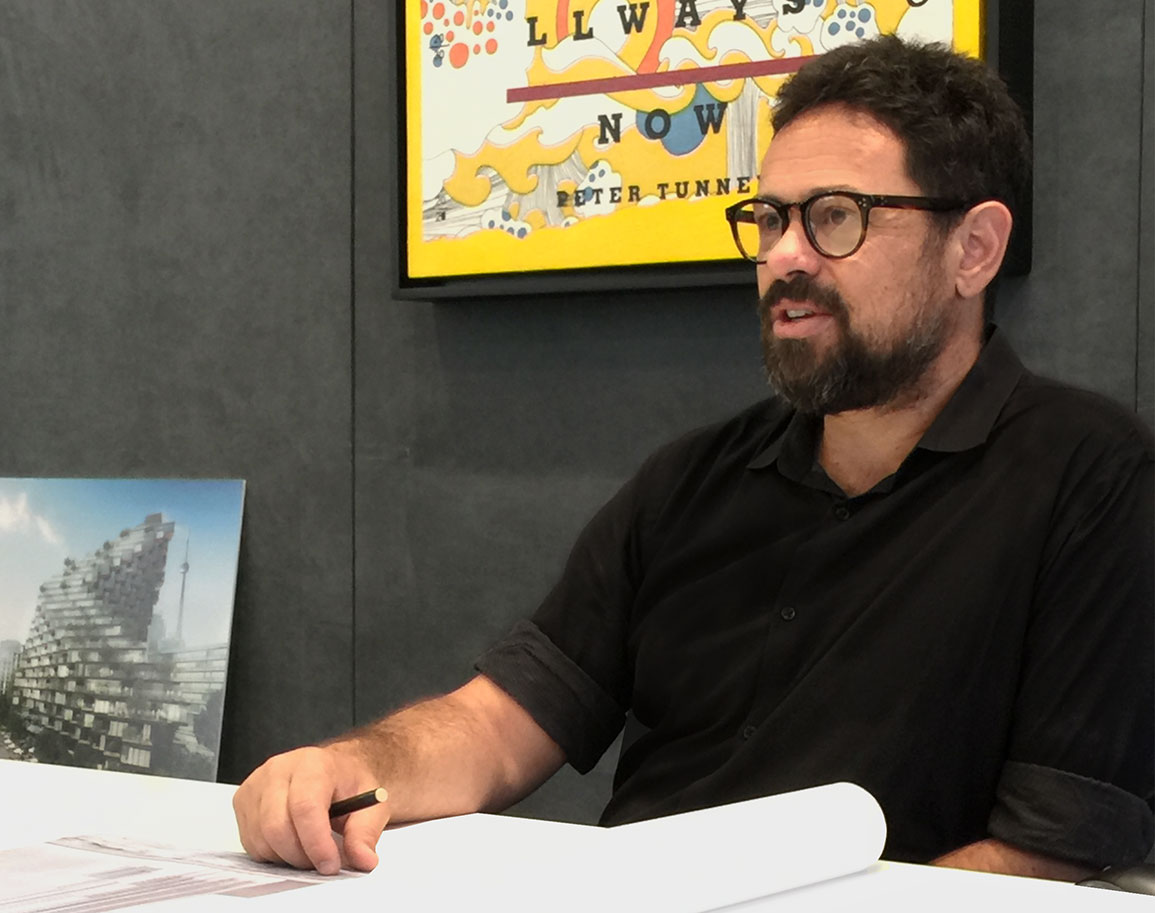 Do you prefer working alone or as part of a team?
I love to work with my teams. I set the stage for each and every project by asking some essential questions regarding each specific site. Why are we doing what we are doing? Why should the building be in a certain way? What issues need special attention? Then I let the answers emerge from the collaborative process. I like diversity in ideas to find the solution. Sometimes I find the answers myself and sometimes others do, but I always set the goal by asking the right questions and finding the parameters for the discussion.
We address three concentric circles through the process of design – 'what', 'how' and 'why'. The "what" relates to whether we're doing in black or white, or big or small? The "how" is the process of collaborating on the elements of the project. And the "why" is the motivator – what is it that motivates us to accomplish anything? What I do is to guide the process through the questions I ask and not necessarily through the answers that I'm giving.
Why is it important for you to focus on getting the details right when it comes to conservation and adaptive projects?
One should think of conservation and adaptive projects as a container of historical narratives—the past bringing pleasure to the present, like a bottle of finely aged wine. They each tell a unique story. We add our own interpretations by using a palette of materials and collaging them in a contemporary way. The layers of old and new combine to create a totally fresh and original product—a living experience that is authentic to and highly expressive of its location.
In your own words, what qualities do old buildings have that set them apart from newly built contemporary ones? And how do you manage them from an architecture perspective?
In new construction, architects tend to build what is required today simply to satisfy codes and fulfill contemporary needs. By contrast, existing older buildings often have many unrequired or superfluous features which, if appropriately celebrated, are the poetic additions we don't see in their newer counterparts: thick walls, huge beams, excessive ceiling heights, atypical materials, and so on. If we use those as the basic narrative for composing a new story, we are then forced to create authentic, contextual spaces. This process is not conservation in the strictest traditional sense—freezing the old in its original state—but rather, creating something new from the old. That, I think, is where the real magic happens.
What is the driving force that keeps your going when things get excessively challenging?
That is a very good question, and one I ask myself often, because at times, the challenges we face seem insurmountable. For me, however, design really isn't a choice, but a way of life and I just can't see myself doing anything else. I truly love the challenges, because finding solutions is what keeps me going!
It is my belief that architecture has the ability to impact people's lives on an emotional level. It can make people's lives better by improving their feelings about themselves, their environment and those around them. So even if my days are pretty intense and I find myself constantly shifting between meetings, working with my staff, and managing the office, at the end of the day, I'll look back and think, yes, that was a really great day. When I'm effective, I'm happy.
A print version of this article was originally published in d+a issue 96.