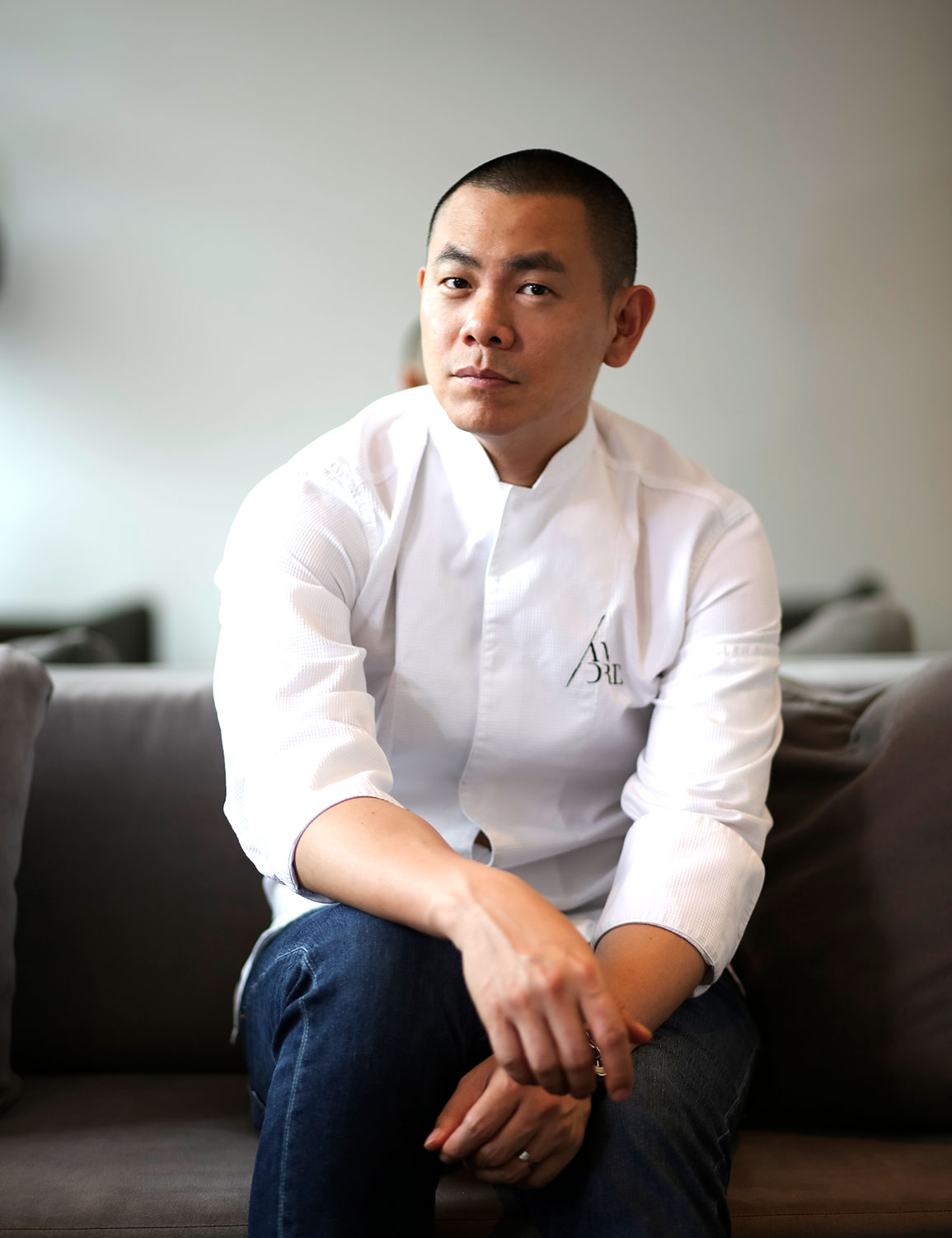 Congratulations on your recent Laurels – second-best restaurant in Asia for restaurant André and two more restaurants in the Asia's 50 Best Restaurants list. Last year, you also appeared on the cover of GQ Taiwan and launched the remarkable octo-philosophy book the year you turned 40. How do you feel about everything and can you pinpoint a defining moment in your career so far?
Every moment counts. I believe each moment for me is a milestone and each time we set ourselves a small goal, we try to reach it and set a new goal for ourselves – one step at a time and plan what's next. Another particular moment this year would be our recent success, where we had three restaurants in the Asia's 50 Best Restaurants. This is the first time in Asia's 50 history that a chef has three restaurants in the list and this year, all three went up the ranks quite dramatically. Restaurant André is now the best in Singapore and RAW Taipei the best in Taiwan. It's quite an important moment because it is not easy to achieve this. It is not just about being a good chef but to be able to run several successful restaurants simultaneously is very rewarding to me.
Let's talk about RAW Taipei. What made you decide to open your first restaurant in Taiwan back then?
I had that idea since I moved back to Asia ten years ago. The thought lingered in my mind and I wanted to make sure I did something right in Taiwan. Launching RAW Taipei means a lot to me because this is where I was born. I want to make sure that we deliver something right. Taiwan never had a proper restaurant that is at par to the international culinary scene. Moreover, nobody knew what the flavour of Taiwanese cuisine but as a Taiwanese chef, I strive to create the DNA of Taiwanese cuisine. It is important for me to give Taiwan an iconic restaurant for the country; it is more than just a business.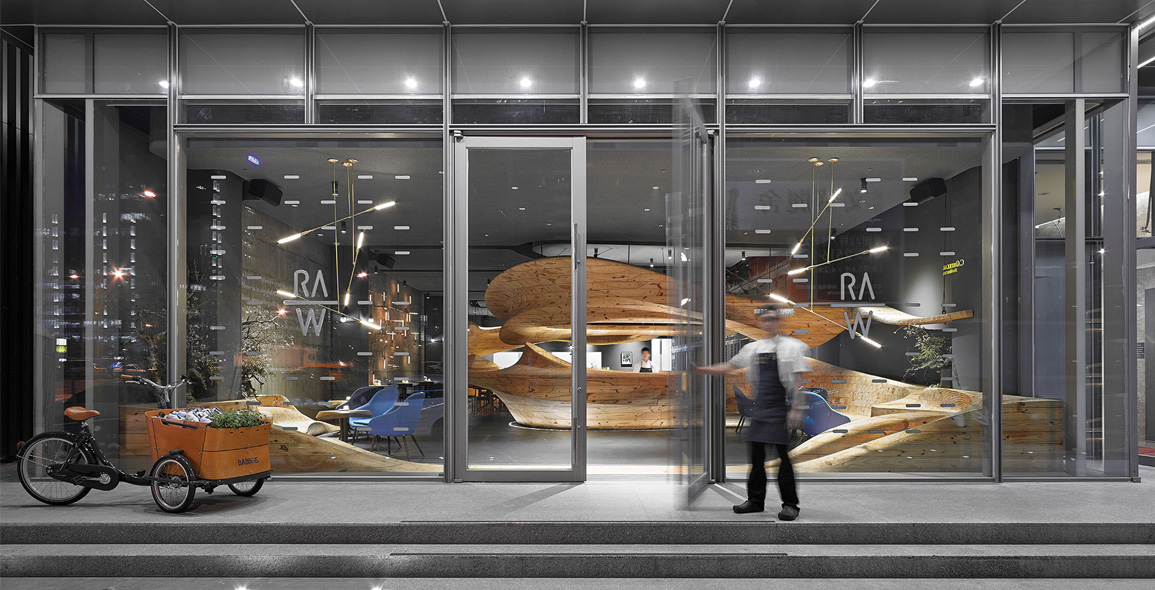 Can you narrate the concept and idea behind RAW Taipei?
What we do is really to highlight the beautiful things from Taiwan. From the materials that we use to build the restaurant, the ingredients that we cook with, as well as the entire team, they are all Taiwanese. Every month, we pick 21 ingredients to compose the menu and highlight the seasonality of the produce. Even the wood sculpture in the restaurant is made by Taiwanese carpenters using a very special local pine from the south of Taipei.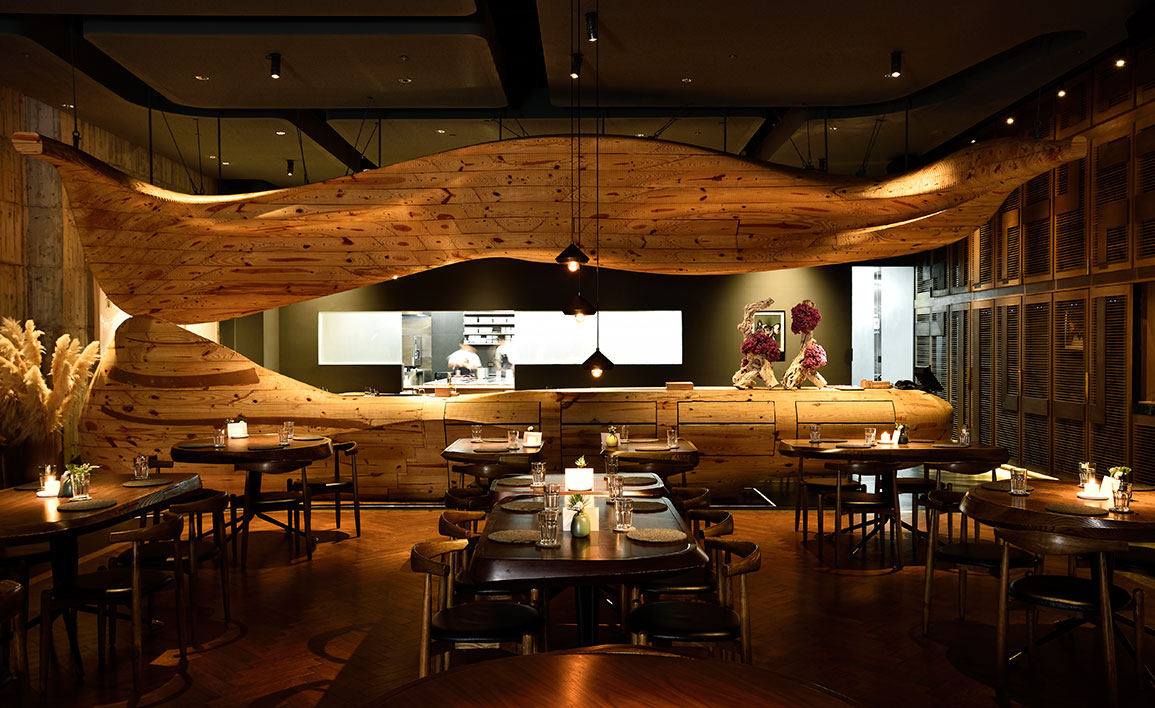 The interior design and construction of RAW Taipei have been one of the most celebrated spaces in the region. How does the design of the space complements the dining experience?
Of course it is all about Taiwan. We want to use everything from Taiwan. We want to make sure that it is very organic in terms of design. When you look at it, it is hard to define what the shape looks like. The whole concept is focused on craft and nature. From far away, you'd see a natural wood sculpture. Once you draw yourself closer, you see that it is actually sculpted. The organic structure comes with a lot of exciting minute details.
How did your experience growing up affect your creative approach in your culinary artistry today?
I guess the influence that played a big part in my career is the family that I grew up with. They are all artists: in pottery, painting and calligraphy. They attributed to the sharpening of my senses when I was little. In fact, my brother is an actor. The influences from the family push me to be creative in colour, texture and the structure of my work today.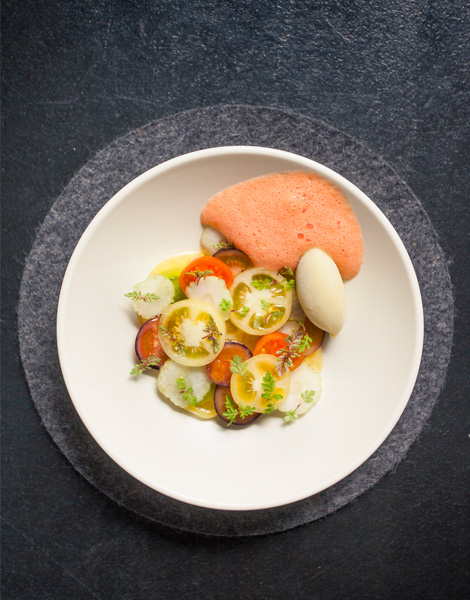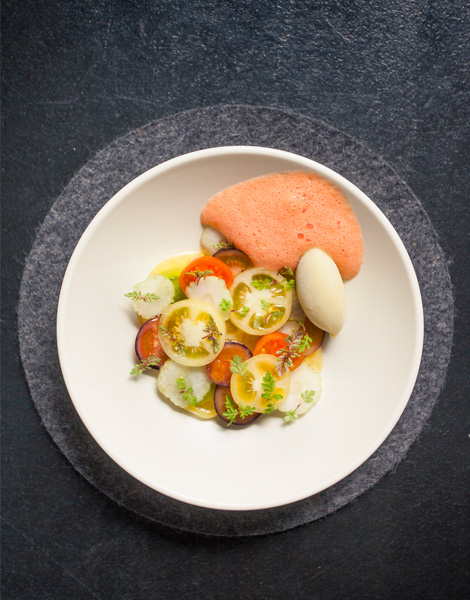 Your restaurants around the world carry a significant identity. In your own words, why is it important to create a signature style?
We never do 'copy and paste'. Every restaurant is unique on its own. I believe my restaurant should be a model restaurant with its own DNA. There shouldn't be a branch or second restaurant. The reason a person remembers a certain restaurant is it has its own style. That's why when we build a new restaurant, we create a new concept and a new philosophy.
If you were to design a new restaurant, what would it be?
Perhaps redefining Chinese cuisine. I think people would be interested to see André cook Chinese.
Speaking about the octo-philosophy, what inspired you to create this very inspiring book?
Octo-philosophy is like a core message that encapsulates the philosophy of a chef. Every chef has his own style and purpose in creating a dish. These are the elements that I relate to each time I create a dish. These eight words represent my core values - everything that I create would capture the essence of these fundamentals.
You're a busy man. When you're not travelling, you'd be hitting the pots and pans in your restaurant. Where do you find time to pause and how do you find your inspirations?
I don't pause. I enjoy being busy and I try to do as much as I can. Maybe one day, I would say I have done everything and now I want to stop and enjoy life a little bit. I also believe inspirations should come naturally. It is a reflection from your experience. Inspiration is also drawn from your practice. The more you practise, the more you know how to work with a certain product. For me, it is also about finding better solutions to work on the best ways to use the produce.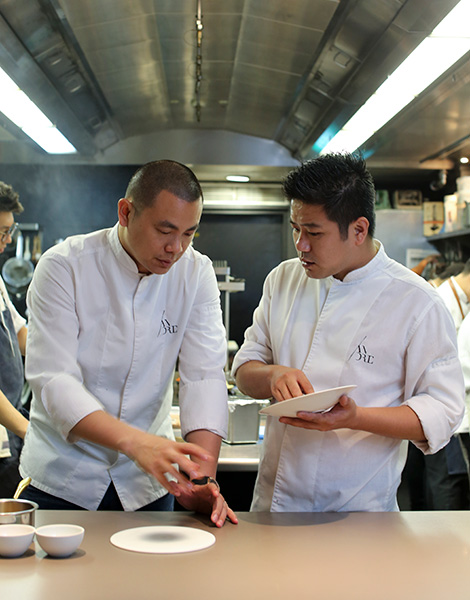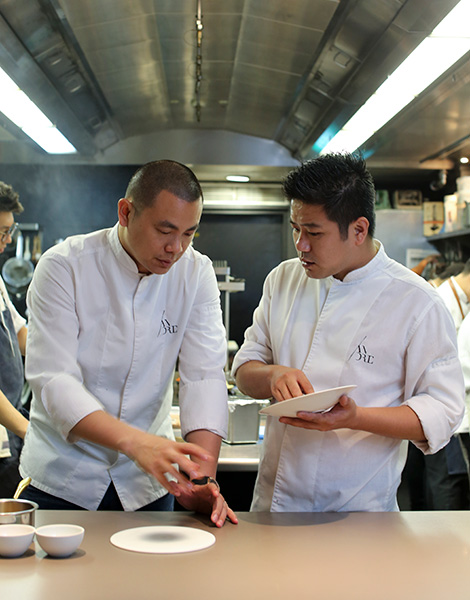 In the context of restaurant design, what are the most important elements that must be highlighted, focused and developed to achieve the ultimate dining experience?
I think it would be three things: the space, its atmosphere and the lighting design. The elements of surprise would come from the dish itself.
What is your advice to young hopeful chefs who want to make it big out there? What can they take away from your experience as an encouragement and inspiration to etch success in this industry?
It is important to take your time, and to train as hard as you can. Take the analogy of a good boxer. Before a boxer goes into the ring, he takes a lot of time to train. He trains very hard. Don't get into the ring unless you're ready. Once you're in the ring, be fearless. Focus and trust your coach and the team. And lastly, against all odds, you need to win. Otherwise, there's no point training in the first place.
A print version of this article was originally published in d+a issue 99.
Photos:
heartpatrick & RAW Taipei