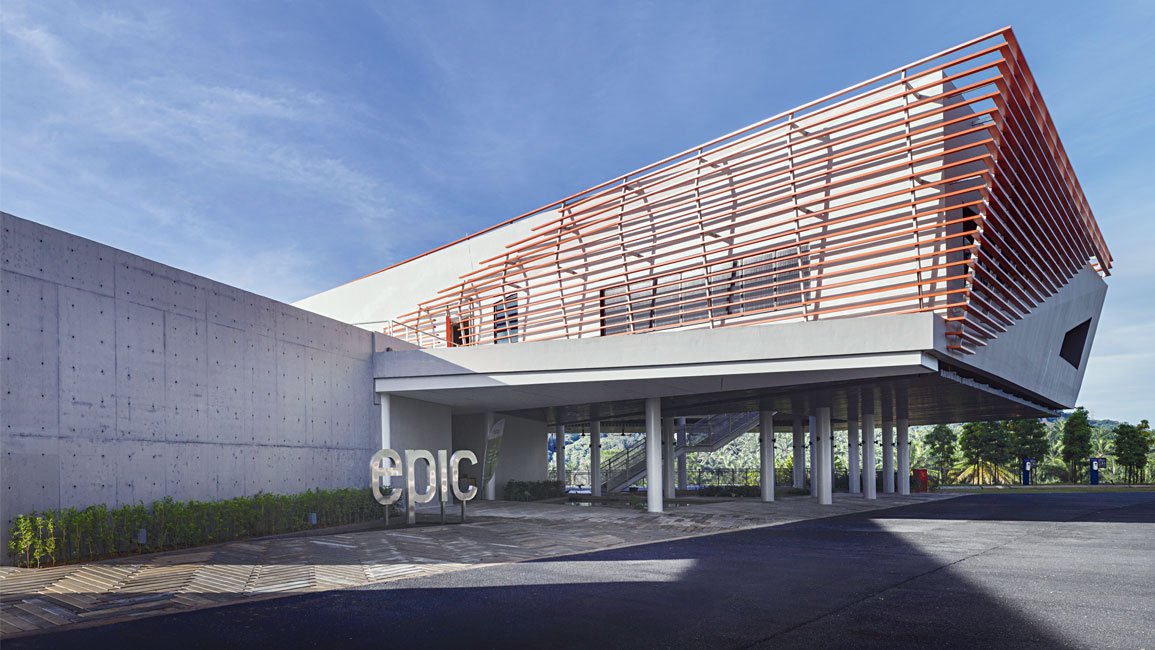 At 60m above sea level, the part-submerged, part-cantilevered hilltop facility known as the Environmental Preservation and Innovation Centre (EPIC) would make a great setting for a Bond film; albeit one devoid of villains, uniformed henchmen and stockpiles of uranium-enriched WMD.
Its function as a training and future R&D facility is ostensibly altruistic; more preservation than world domination, more pro-nature than pro-nuclear. And while not situated in the Swiss Alps, it is by and large secluded, operating in a discreet corner of Negeri Sembilan that is home to Malaysia's first, and world's largest, integrated waste management centre.
The brainchild of owner-operator Cenviro Sdn Bhd, a waste management firm, EPIC was envisioned as the catalyst for an ambitious Silicon Valley-inspired Eco-Park – a 100-acre development for established companies and institutions, and their state-of-the-art tech, to drive the recycling and recovery industry.
From the outset, expectations were high. The design had to be green, equal parts sustainability and iconicity, nurture industry-certified human capital, and demonstrate Cenviro's shift to be a leader in waste management, recovery and renewable energy.
It was a tall order by any description, and a commission Cenviro that entrusted to renowned architects and planners Hijjas to realise and deliver.
Terra Firma
The 2,265m2 design, sitting on the park's highest elevation, shows remarkable restraint: two prismatic structures, extruding from an elegant plane, emerges from the hill. One is seemingly anchored to the bedrock, the other is thrust above ground on slender pilotis.
"We were exploring a facility that could grow and expand with the smallest visible footprint on the hill. Our first approach was completely subterranean," elaborates Serina Hijjas, the project director and lead architect.
"But the client wanted a 360-degree view of their estates, both waste management centre and Eco-Park, so we popped-up the office wing for that purpose." Keeping to the small footprint, she adds that future R&D facilities will all be belowground.
Working within such parameters has not in any way produced a redacted architecture. On the contrary, design statements such as the multipurpose hall are further emboldened, its double-height proposition of cast-in situ concrete and glass façade punching out of the hillside with dramatic effect.
The atrium that holds the feature staircase brings natural daylight into the interior, and acts as a thermal stack for localised passive cooling.

Double low-E insulated glazing units offer protection against solar radiation while allowing views out of and daylight into the multipurpose hall.
To read the full story, purchase and download a digital copy of d+a's Issue 103 (April/May 2018) from Magzter.