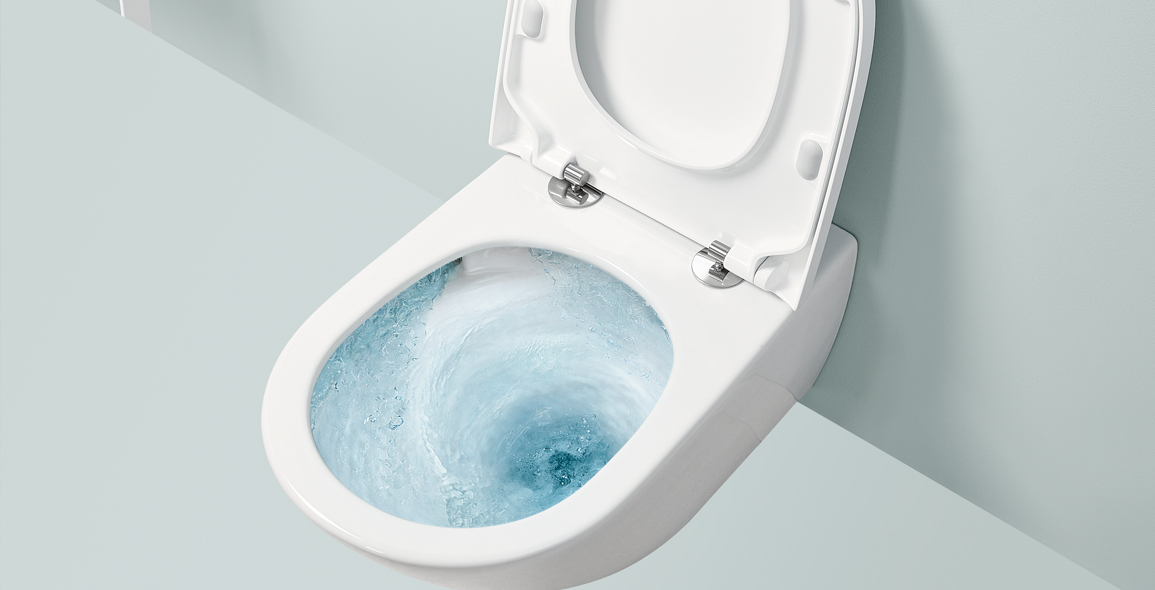 Harnessing the power of a water vortex, Villeroy & Boch has launched a new toilet flushing system that promises greater cleanliness and lesser water consumption.
TwistFlush is devised from a patent-pending technology that exploits the physical force of swirling water.
The result is the ability to replace the toilet brush, since it washes away the contents of the entire inner pan, while also having a smartly designed, conically shaped bowl with steep and smooth walls that are resistant to dirt.
Another hygiene advantage is the rimless shape of the TwistFlush toilet, making it quick and easy clean.
This is made from Villeroy & Boch's CeramicPlus and coated with its AntiBac that prevents 99.9 percent of bacterial growth.
Other positive attributes include no splashing and a reduction in the generation of aerosols, which prevents the spread of germs and pathogens.
Contrary to expectation, rather than use more water, the powerful vortex system actually saves water – up to 19,700 litres a year – since it uses only 4.5 litres for a full flush, and three litres for a half flush.
The best part is the ultra-quiet feature, brought about because of the way the water swirls in the toilet bowl.
TwistFlush is available in the new Subway 3.0 wall-mounted toilets that come in White Alpin and the matt colour Stone White.
Apart from balancing form and function, this Red Dot 2021 winning technology also takes care of the environment, offering a more sustainable way of life that is sure to gain approval from all quarters.
TwistFlush will be available in Singapore in the third quarter of this year. For more information, please click here.
This story is produced in collaboration with Villeroy & Boch. It first appeared in Issue 120: June 2021.