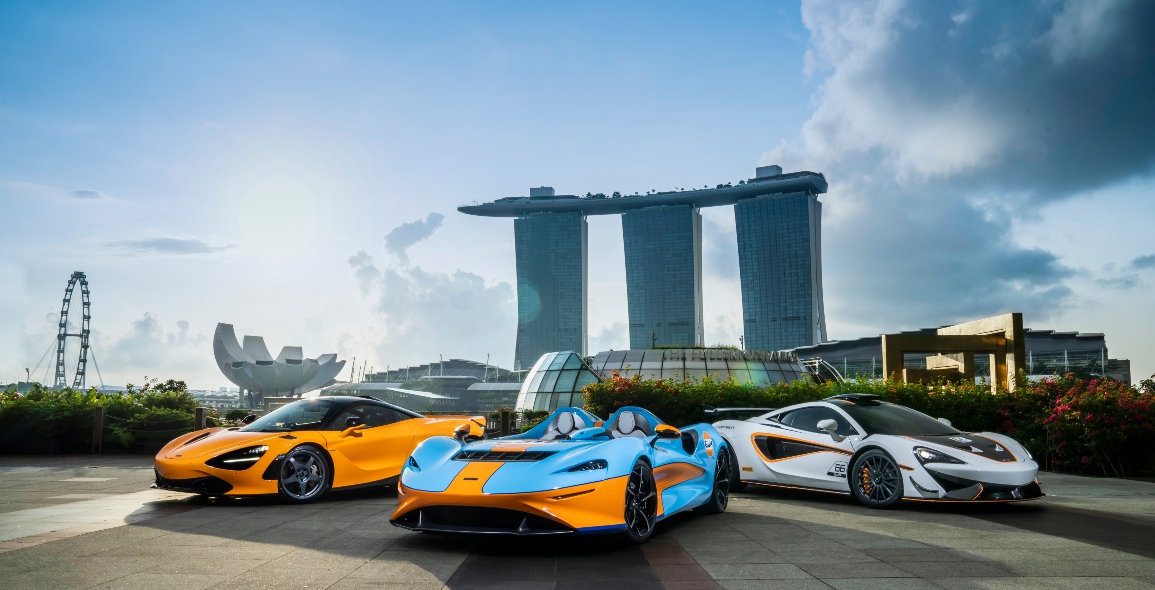 Years before I joined d+a, I briefly covered the motoring beat while working for a luxury lifestyle magazine.
For about six months, I had the privilege and joy of test-driving high-end sedans, hefty SUVs and even travelled to Korea for a road trip with a sportscar marque.
The one category I studiously avoided – and yes, perhaps it was a little silly of me – was getting behind the wheel of a supercar, intimidated both by their speed and price points.
So you can imagine my trepidation when the invitation came from McLaren to visit its showroom in Leng Kee last month.
Three one-of-a-kind vehicles had just arrived and its team was eager to show them off: the Elva, 720S Le Mans and 620R.
A complete stranger to the English brand, I was first given a quick history lesson inside the entrance and the one thing that stood out was McLaren's resolute devotion to form and function.
Every part of its cars exist for a reason; nothing is superfluous.
With that in mind, I knew there had to be a reason why the Elva had neither roof nor windshield – this despite it being part of McLaren's highest end Ultimate Series – when I was shown to the roadster.
It turns out that this is part of its commitment to super-lightweight engineering and, together with the inclusion of an innovative Active Air Management System, results in an invisible canopy over the seamlessly-integrated cockpit.
Another distinction of this Elva: its blue and orange palette that echoes the colours of the Gulf Oil brand.
One of the features of the Ultimate Series is the almost-limitless degree of personalisation available by McLaren Special Operations (MSO).
This explains the Elva in Gulf Oil livery that not only marks the renewed partnership between McLaren and the Middle Eastern company, but also harks back to a similar design that appeared on the McLaren F1 GTR, a vehicle instrumental in its win at the 24 Hours of Le Mans in 1995.
"The McLaren Elva Gulf Theme embodies the racing legacy, which we have inherited from our founder Bruce McLaren," says George Biggs, Managing Director of McLaren Automotive for Asia Pacific and China.
"A racer, innovator and leader, his pioneering spirit lives on through the work we strive to accomplish at McLaren each day in his honour."
True to its sporty heritage, the engine is a 4.0-litre, twin-turbocharged V8 coupled with 815PS and 800Nm
Only 149 Ultimate Series Elva roadsters are available for order, making it one of the rarest models McLaren has produced.
Careful not to damage any part of it, I skirted behind it to the limited edition 620R that was also on display.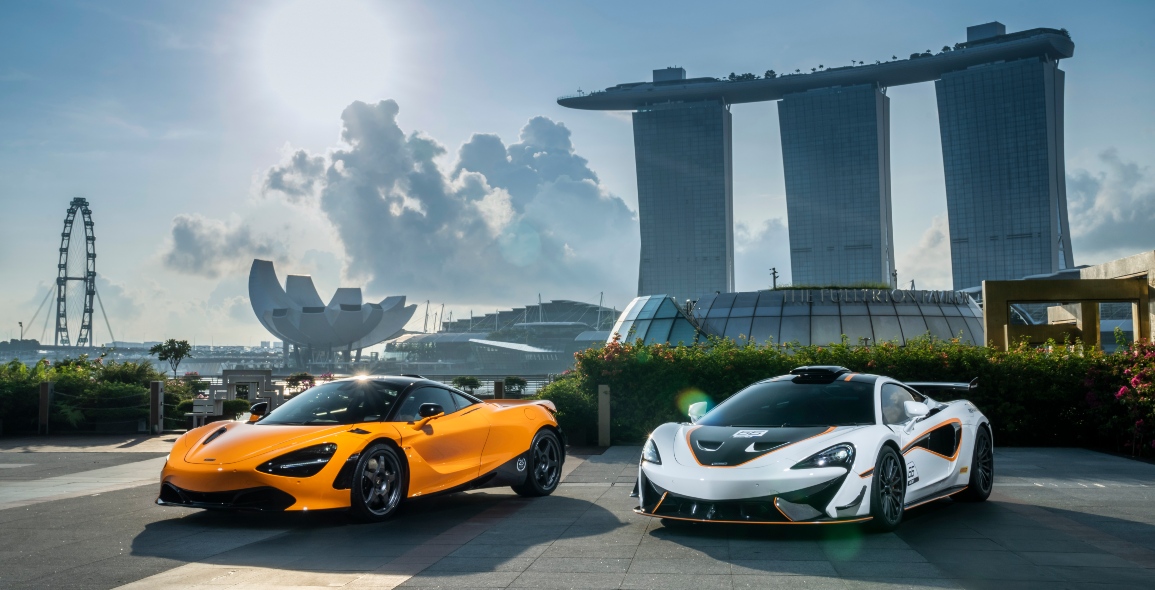 Even with my lack of knowledge and appreciation for motorsports, I knew I was standing before another work of automotive art.
What caught my eye was an exhaust-like protrusion from the apex of the roof, like a stylish curlicue, except this was not just decorative – this roof scoop encourages more air flow along the car to increase its aerodynamism.
I learnt how this Silica White version is the only unit available in Singapore, out of only 225 produced globally.
It is an adaptation of the competition specifications of the McLaren 570S GT4, promising a race-car experience in a fully road-legal package.
Nowhere was this more evident than in the cabin, with deep bucket seats so low I did not even attempt to climb in for fear of not being able to stand back up again.
On the other side of the showroom was another limited edition, this time the 720S Le Mans.
It was created to mark the 25th anniversary since the McLaren F1 GTR #59 won the world-famous endurance race, and takes the 720S supercar to a new level of exclusivity.
The hue of orange this one unit just for Singapore comes in is extremely fashionable, and somehow it manages to make gently rounded curves appear aggressive.
I was told that the VIN of each car will begin with 298, in recognition of the number of laps completed by the race-winning F1 GTR – only one more than its closest rival.
It also has a dedication plate featuring a "McLaren 25 Anniversary Le Mans" logo.
After a bit of persuasion, I summoned enough courage to duck under the gull-wing doors and climb behind the wheel.
The interiors are more plush than the 620R and come with Alcantara racing seats.
In coherence with its brand DNA, there are no frills but somehow, I could tell this was not just an ordinary car.
Maybe it was the svelte lines, the tactility of the surfaces or the lack of distractions allowing the driver to focus just on the pure pleasure of driving (fast).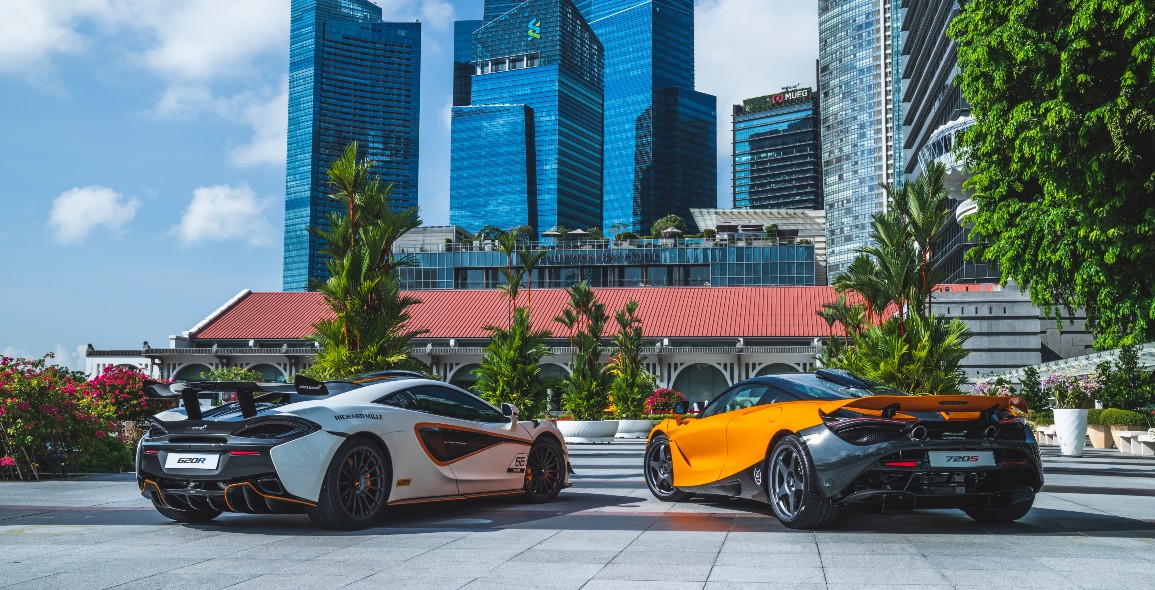 As I got back out, I realised I had overcome my intimidation of the supercar.
Time for me to level up, don't you think?