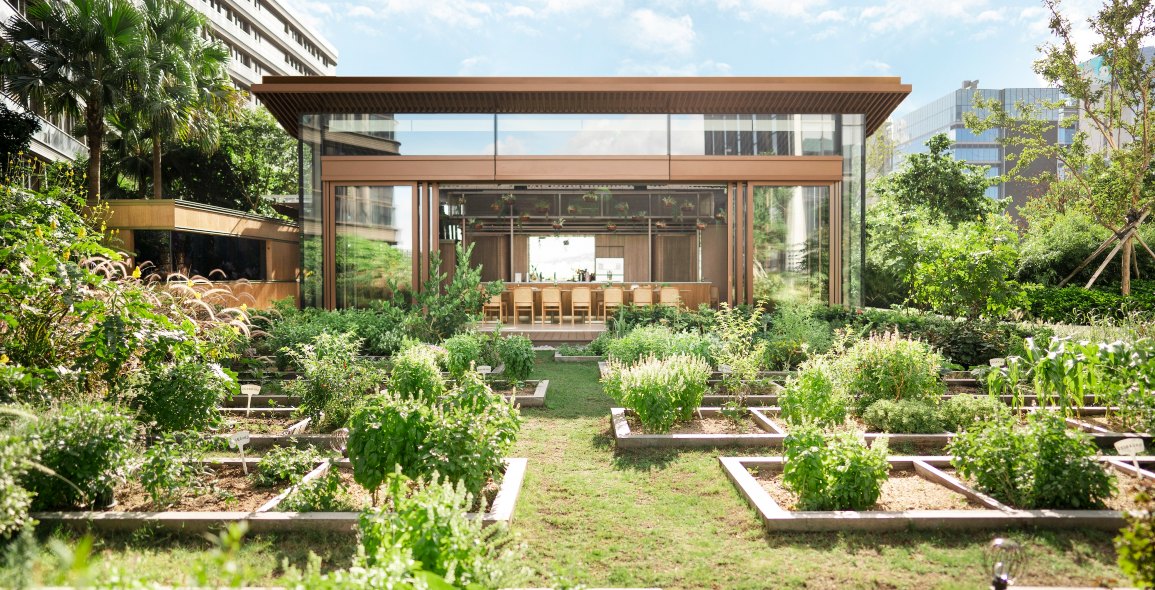 The announcement last month that the Singapore Food Agency (SFA) has launched another seven sites at Housing Development Board multi-storey car park rooftops to be converted to urban farms is cause for celebration.
With a deadline of 4pm on 23 March to submit the tender proposal, we hope this project from Hong Kong will serve to inspire.
Nature Discovery Park is a set on part of the rooftop of retail destination K11 MUSEA and conceptualised by LAAB Architects.
What was at first a residual space in the mall has been developed into a nature conservatory with elements of education and farm-to-table dining experiences.
There are seven sections to it, encompassing an urban farm, urban farmhouse with hydroponics, an aquarium, butterfly garden, nursery, nature library and machine rooms; all but the farmhouse are topped with landscaping.
Set in the middle of the Park are the urban farm with the farmhouse as the backdrop, housed in a glass structure.
Steel and aluminium cladding were used to frame it, encasing IGU glass panels that reduce heat gain.
Large sliding glass doors open up to blur the boundary between indoors and out, letting in sunlight and promoting natural ventilation to minimise the use of air-conditioning and fans.
These also serve to reflect the produce grown in the farm, and the surrounding skyscrapers, acting as a visual connection between nature and urbanism.
Inside the glass farmhouse, the door handles, pendant lamps, and dining tables were crafted by LAAB with sustainably sourced wood.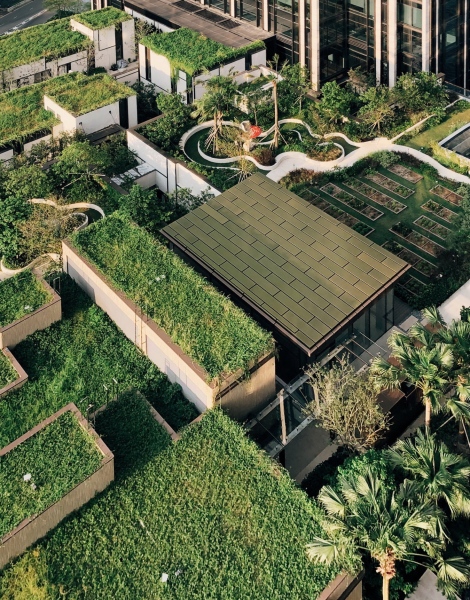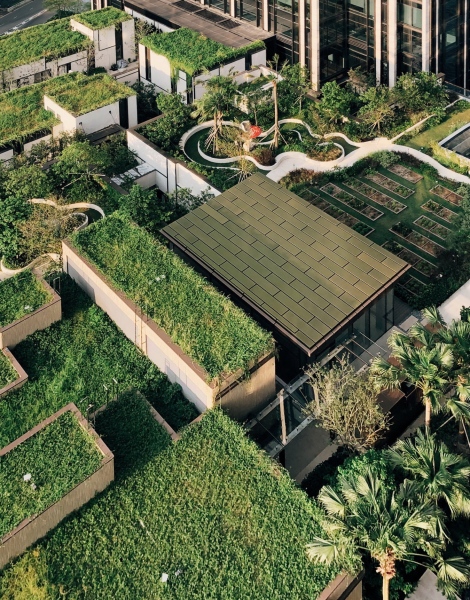 The spatial design of the rest of the Park innovatively supports the co-existence of humans, nature and the urban environment – something that the forward-thinking LAAB prides itself on doing.
Eco-tours are just part of the education programming on offer relating to biodiversity and sustainability.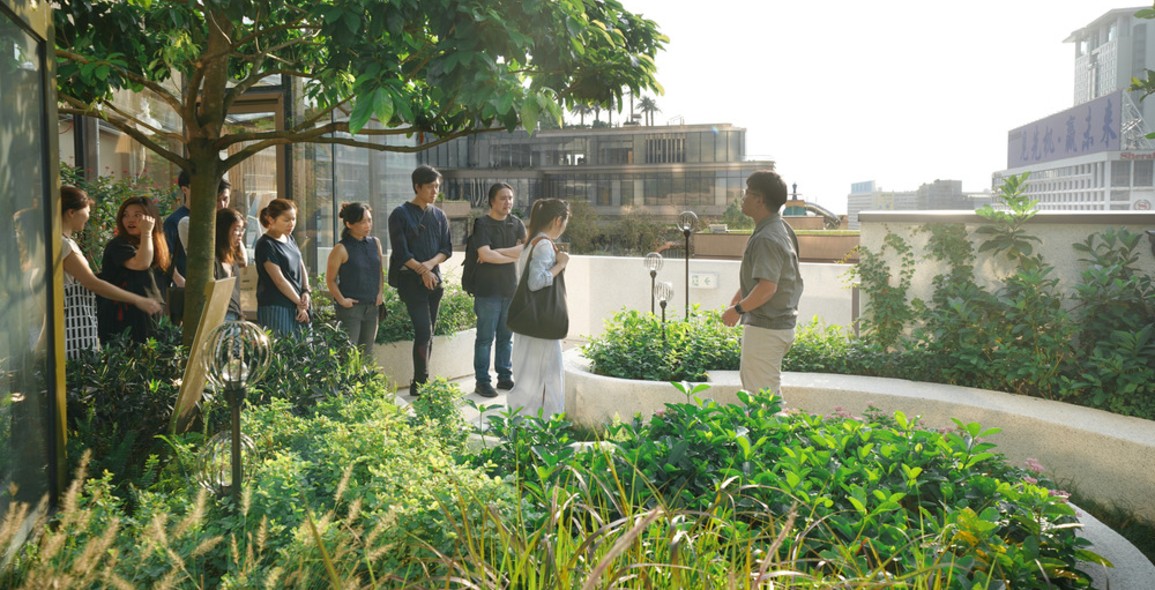 This starts with a nature library where rare butterfly species are displayed; it is connected to an aquarium where marine life unique to Victoria Harbour across the site can be found, if it was pollution-free.
Visitors are then led into the urban farmhouse, which also has a hydroponic nursery growing organic vegetables to support its farm-to-table dining concept.
From there, they can admire the urban farm that occasionally plays host to nature art jamming sessions.
The journey ends at a butterfly garden, aptly included since Hong Kong is home to a dazzling diversity of the winged species.
While the upcoming rooftop urban farms in Singapore need not be this layered, we hope they can take a leaf or two out of Nature Discovery Park.
Photography:
Otto Ng of LAAB Architects