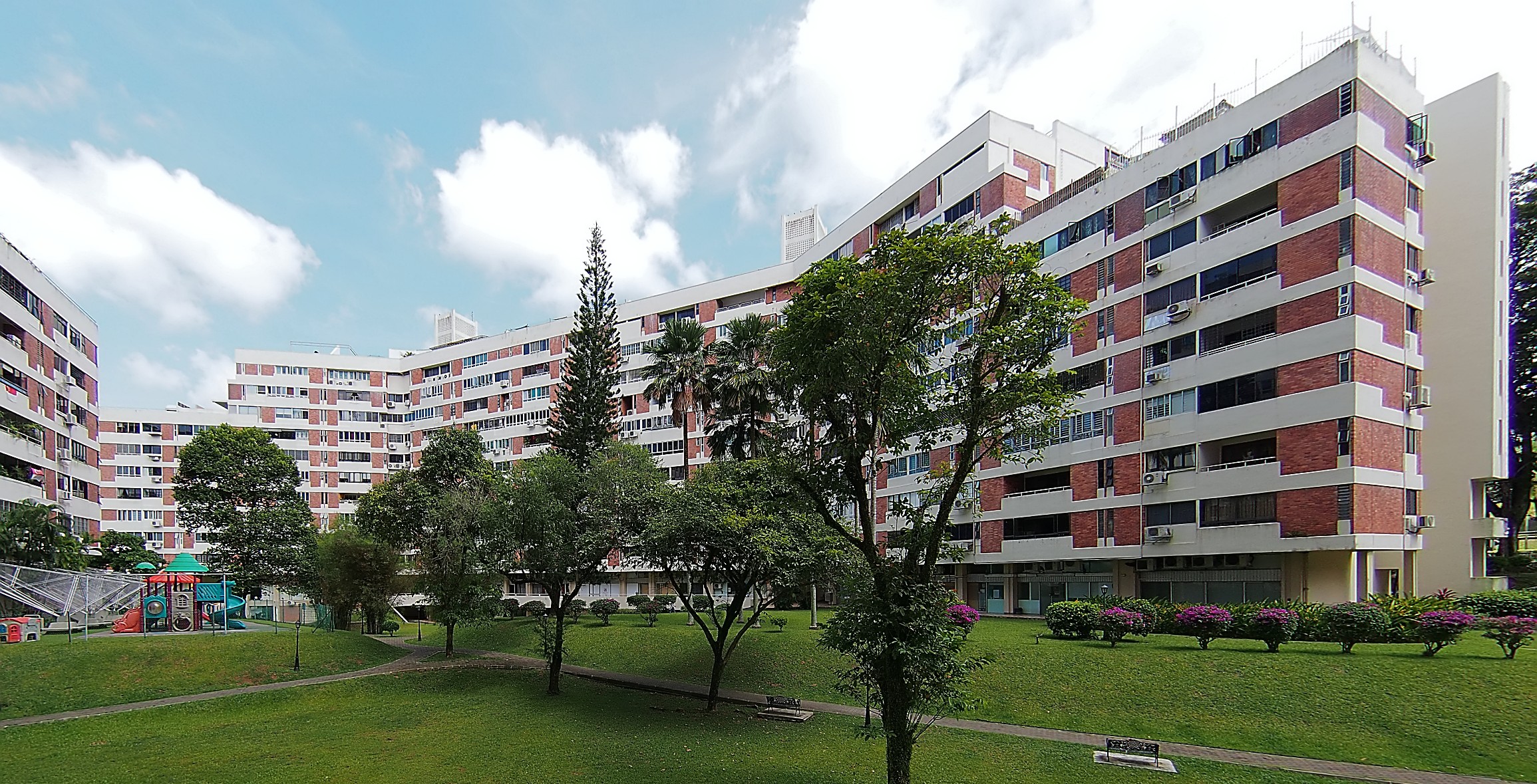 When his family increased from three to four, Koon Wai Leong decided it was time to buy a home.
Following a lengthy search, he and his wife settled on a 1,700ft2 apartment in the modernist-style Pandan Valley, designed by architect Tan Cheng Siong.
It did not matter to the General Manager of Hoi Hup Realty that the development was then 40 years old, having been completed in 1977.
What was more important was that the units there were big and relatively inexpensive compared to the newly-launched condominiums then.
Among the top design merits of the apartment were the ability to segregate entertainment and family spaces into different floors with different facings and views, cross ventilation and a strong visual connection throughout.
"We liked that the unit had a relatively unusual layout, which came with the flexibility to adapt to our spatial requirements," Koon explains.
"We also liked the split levels in the unit. It allows for the different hierarchies of the spaces to be enhanced."
The grounds of Pandan Valley appealed to him too, "The lush yet not overly manicured landscaping, set against an undulating terrain, had a certain old school charm to it.
"There is ample space for children to run and explore, which is very attractive to us as parents to very young kids."
Koon's home is testimony that despite their age, modernist buildings are highly liveable places that can be further enhanced through the use of clever, thoughtful design techniques.
In a different part of town is the equally distinctive Wing On Life Building along Cecil Street, designed by James Ferrie & Partners and completed in 1975.
MKPL Architects has been a tenant there since 2006 and its director, Siew Man Kok, shares that the interior design of his office showcases the building's architecture and structure and leverages the abundance of daylight and views that the planning has accorded.
"The structural design is truly innovative, which essentially became the architecture," explains Siew, when asked what he favoured about Wing On Life Building.
"According to Song Wee Ngee of KTP Consultants, the building engineers, the twisted fins are structural .
"Together with the lift cores, it is a Core & Skin structural design typology, resulting in a column-free space internally. The twisting of these precast fins helps to strengthen these elements with much lesser (and therefore thinner) material.
"An innovative, diagonal pre-stressing design in the floor slab helps to keep the materials economical and the slenderness of the structure visually.
"The planning is also quite remarkable, as it features a naturally ventilated first storey, with a 'through block link' – a public thoroughfare that facilitates porosity across the building.
"This feature is now mandated by URA for the CBD area, which is testament to the foresight of the architect. There is also a secret garden on the third storey, which is like a hidden oasis in the city."
Another example of beautifully designed interiors in a modern heritage was Penthouse 01, owned by American architect and interior designer Ed Poole, located in the demolished Pearl Bank Apartments (also designed by Pandan Valley's Tan).
That the 4,000ft2 residence had been the location of fashion photoshoots and TV programmes speaks volumes.
Across multiple split levels were tucked his office, public and private spaces, which could flow seamlessly from one to another, or be segregated by concealed doors.
All this was designed in an eclectic but complementary style, where old and new co-existed harmoniously.
Of note was the living room, its airiness courtesy of a five-metre high ceiling in raw, unfinished concrete.
Lining one wall is wooden door panels upcycled from a traditional medicine hall on China Street.
For as much as it is tempting to dwell on our inability to save Pearl Bank from the wrecking ball, it is more important to recognise that our modern built heritage has many merits both on the outside and in, and embodies a timeless appeal to different generations of Singaporeans.
It is why it is imperative that as many be conserved as possible, with institutional projects leading the way because of the need to preserve a continuous national memory and identity.
(Related: How To Conserve Our Modern Built Heritage)
The situation, acknowledges Koon, becomes more sensitive and ambiguous when it comes to residential projects.
"From a design perspective, older modernist projects are like concrete snapshots of a moment in time, when designs had to cater to somewhat different living standards and requirements.
"These designs were translated into unique space planning and building designs, which are often not found in today's modern residential buildings."
What matters, he says, is that the buildings continue to serve the residents well and this is only possible if they are well maintained and upgraded periodically by the owners to contemporary standards.
"However, if that is not the case, then there needs to be effective conversations among all stakeholders (namely, the authorities, owners and developers) on how to deal with these older private residential buildings."
Koon certainly hopes his current home will not go the way of Poole's in Pearl Bank.
Unfortunately, if no regulatory changes are done to make it economically feasible for owners to conserve these unique buildings, he could very well be home-hunting again in the near future.
Photography:
Ilkka Kuusisto, Darren Soh, MKPL Architects