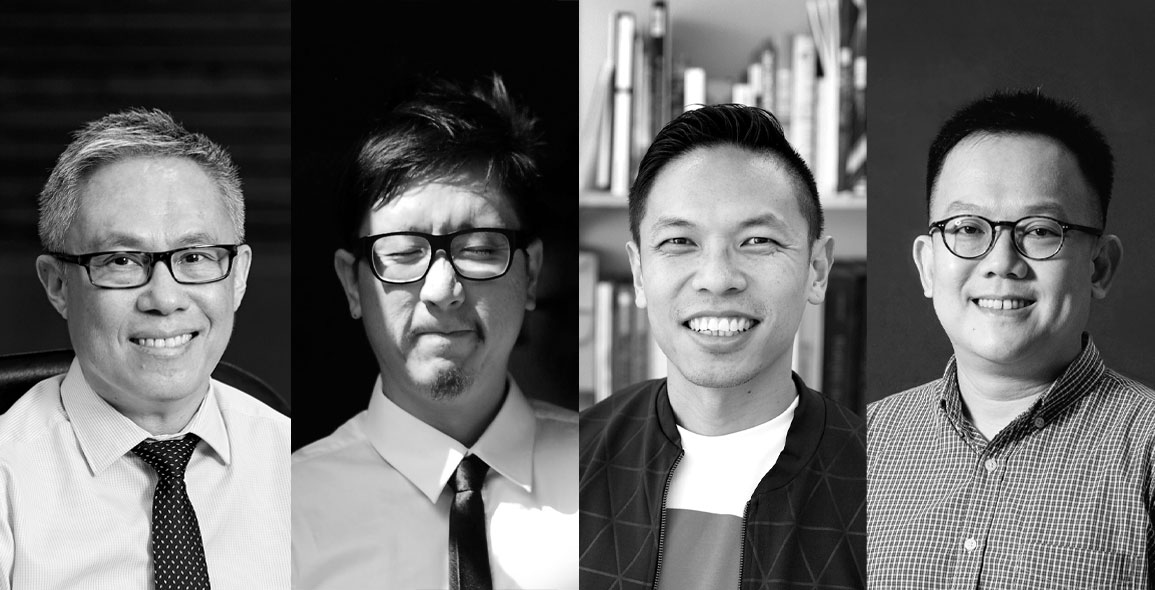 Editor's note: In Issue 116 (June/July 2020), we published a feature with architects weighing in on the conservation of Singapore's modern built heritage and identifying the obstacles that stand in the way. This is the first in a year-long series spotlighting this important issue, spread across six different themes. The below story offers their solutions on how to avoid our modernist buildings falling prey to the wrecking ball.
When plans were confirmed that Pearl Bank Apartments were to be demolished, it became a wake-up call that even more needed to be done to save Singapore's modern built heritage.
"We said this has become urgent," says Mok Wei Wei, Managing Director of W Architects and a long-time champion of this issue.
"We have to do something, especially if people feel the buildings should be pulled down."
If comprehensive guidelines are in place for conserving our colonial buildings and shophouses, why can't the same be had for our modernist buildings?
"I think it is an issue of time and focus," opines Tiah Nan Chyuan, Director of cross-disciplinary design practice FARM.
"The Urban Redevelopment Authority (URA) started a conservation programme in the 1980s, facing similar resistance mind you, but look at where the programme is today.
"Modern buildings or post-independent buildings are naturally the next step."
Mok concurs, sharing that he was part of the process to conserve our shophouses.
"It was not without a fight that we managed to keep quite a lot. It's the same battle now but for a different era of buildings."
Grading, Mapping and Planning
For starters, Mok recommends identifying good quality modern buildings, gazetting the important ones and listing the remainder for consideration to gazette them down the road.
"You can't gazette everything because then there will be no redevelopment, which is bad for the country. This solution puts in place intermediate steps before gazetting.
"From here, guidelines must be published on how to restore the buildings properly – a process we can learn from what we went through with our colonial buildings and shophouses."
Equally important is to map the zones in Singapore where there are important modernist buildings, such as Tiong Bahru and Dakota Crescent.
"If a building is submitted to be demolished, the planner might not know what its value is. This document will alert the planners who might want to intervene and guide the development process," he explains.
Through his experience in conserving Singapore's shophouses, Mok also points out a mistake that he hopes would not be repeated.
When those in Chinatown were gazetted, the authorities allowed their usage to change from a mixed-use zone of mainly residential and commercial, to purely commercial.
"Singapore is ever so aware that whatever happens must always be commercially viable – the laws should not end up adding burden to the state.
"Because of this usage change, the responsibility of restoring the shophouses shifted to private individuals, and in doing so, it wiped out the lifestyle of Chinatown."
From a neighbourhood buzzing with life at all times of the day and week, it has now become a tourist attraction.
"You lose something if you don't look into the control and regulation of the use," adds Mok.
"Going forward, we mustn't just conserve the building but also how it should be used."
Sustainability Matters
Prominent architect and historic preservationist Carl Elefante once declared, "The greenest building is the one already built… we cannot build our way to sustainability; we must conserve our way to it".
Applied in the context of this discussion, it provides another compelling case for why modernist buildings should be conserved and not torn down.
"In the case of modernist megastructures that are already high-rise and high-density, there is no real need for further intensification through redevelopment," says Ho Weng Hin, one of the three founding members of the Docomomo-Sg Working Group-In-Progress and Founding Partner of Studio Lapis.
"The heavy environmental price and massive carbon footprint incurred is not only unjustifiable but also ethically questionable."
Additionally, rehabilitation and regeneration, recast as a key pillar in the construction and development sector, could drive commercial value generated by socio-economic revitalisation, as well as cultural and heritage tourism.
In this new paradigm, the innovative adaptive reuse of mid-century modernist buildings and sites – once seen as avant-garde and progressive – are capable of facilitating not only their new lease of life, but regaining their "cutting edge" status and bring about tangible social and environmental benefits in an inclusive, sustainable way.
Mok feels that legislation should be passed that they should be allowed to stand for a minimum of 50 years before being allowed to be considered for demolishing.
"This is a type of mapping too," he adds.
Public Sector Involvement and Education
Solutions are also to be found at the governmental level, tied to planning, financial and other regulatory incentives and dispensations.
When formulated, these would encourage and promote proper maintenance, rehabilitation, and adaptation of large modern buildings and complexes of special value.
Ho shares some findings from the Docomomo-Sg group:
1. Enhancement of current planning incentives – for example, the matching of a bonus GFA quantum that is commensurate with the economic benefits and urban improvement brought about by the rehabilitation of a key modern landmark, with possible discounts on Development Charge or Development Premium.
2. Flexibility in rezoning, such as from residential to mixed-use, in anticipation of future infrastructure plans.
3. Facilitate lease top-ups on account of transformative rehabilitation, to arrest urban decay and advance conservation efforts.
4. Stamp Duties Act – giving more time for the statutory completion of private leasehold/strata-titled properties proposing conservation-rehabilitation.
5. Performance-based evaluation for building code compliance to facilitate innovative adaptive reuse design.
"These measures could push back against the current collective sale paradigm, which is increasingly environmentally and socially unsustainable, causing ruptures in socio-cultural and urban accretion indispensable to a vibrant, livable city," he adds.
At a grassroots level, ground-up public education to raise awareness and gain support for the conservation of important modern buildings, is crucial.
Between 1988 and 2004, locals and civic groups appealed against the demolition of the National Library, but did not manage to save it.
Fast-forward to 2017, after three years of campaigning by the citizen group Save Dakota Crescent, where members of the community and a Member of Parliament were engaged, six housing blocks were gazetted for conservation.
This marked a significant breakthrough and milestone in the conservation of post-war modern public heritage in Singapore.
Jonathan Poh, another founding member of the Docomomo-Sg Working Group-In-Progress and Founder and Principal Architect at Provolk Architects, was heavily involved in the group.
"At the end of the day, modern buildings should be maintained regularly and diligently," Poh says.
"At a technical level, these issues can be tackled systematically and efficiently if a proper preventive plan is in place – based on a sound understanding of a building's life cycle – and implemented."
Help From The Law
On a broader level, more flexible and inclusive legislation that are suited to the twin goals of conservation and rejuvenation would need to be examined, developed and tested.
According to the Docomomo-Sg group:
1. Existing conservation policies, developed for primarily fine-grain urban districts (such as the Chinatown Historic District comprising terraced shophouses and townhouses) or standalone "bespoke" institutional buildings (such as the majority of National Monuments), may be difficult to apply to large, complex sites.
2. The conservation of modern buildings could possibly accommodate more changes through their size, use of repetitive elements and multiple occupancy. Guidelines that strike a balance between safeguarding the essential heritage character, while managing change in a sensible and sustainable manner, are required.
3. Early stakeholder engagement and dialogue is critical to prepare an agreeable legislative framework that will govern requirements, limitations, permissible changes and review processes customised to each building and urban context. Stakeholders would include the residents' association, developer, project consultants, heritage groups and government agencies. This will also shift emphasis of conventional conservation negotiations away from being generally reactive and often adversarial, towards an approach that is positive, collaborative and strategic.
4. Research and public education must be kick-started immediately to garner broad-based support for an alternative paradigm to rejuvenating these important modernist complexes and sites. In Singapore, the Docomomo-Sg Working Group is now researching and compiling an inventory of post-1965 buildings that merits conservation consideration. The National Heritage Board is also supporting an NUS research project that aims to create a robust decision support framework with the input of professional, academic and research expertise to assess the architectural, social-cultural and real estate aspects of heritage management of post-independence buildings.
FARM's Tiah agrees these are the right directions to take, "Expand the conversation beyond the binary of yes or no, keep or tear down.
"Discuss values, elevate the conversation to national level and include a wider community of people. It should not be architects talking to architects."
He cautions that the end game should not just be about the conservation of modern buildings.
"It should be about cultivating a heightened collective sense of awareness and appreciation of our built heritage.
"In a hypothetical future, there is no need for the URA; the private sector and community will have robust discussions on how to shape our built environment for the common good."
While this utopian vision is something we should strive for, it is also good to do a reality check – something Mok is glad to provide.
"We are trying to approach a tipping point, where it'll tip in favour of the conservation of more modern buildings," he says.
"We haven't tipped the scale yet, but are gathering enough force to do so."
We can't wait.
Photography:
Jeremy San, SHS Collection