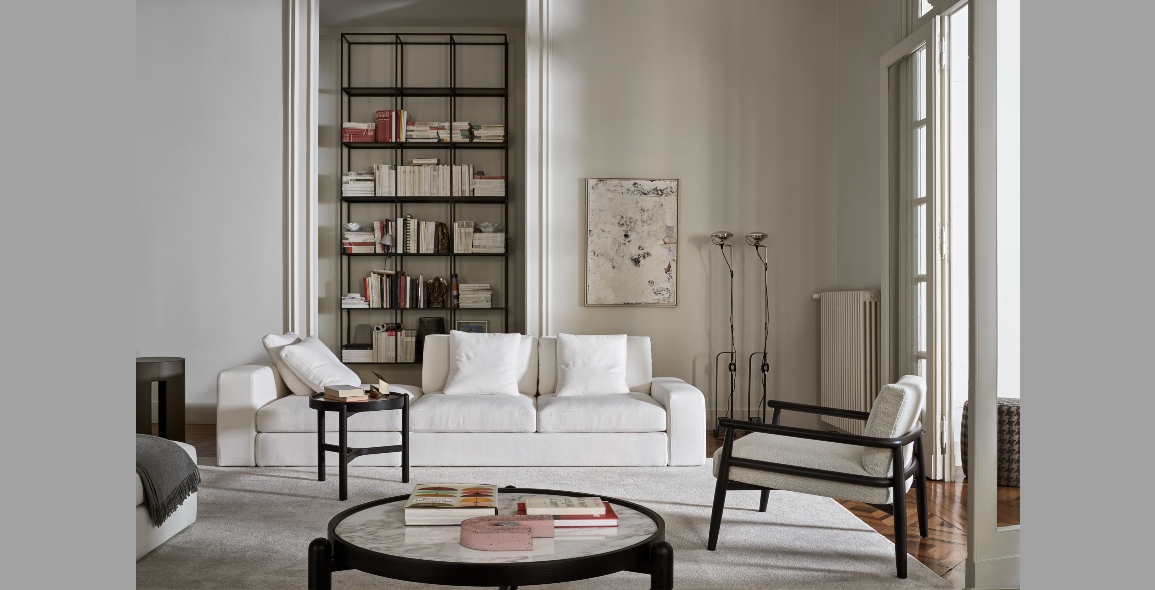 The warmth of solid wood, soft shades, a sense of comfort.
These are the underlying themes that unite Meridiani's latest furniture collection, launched recently at the Salone del Mobile 2021.
Taking up a stand at the annual fair in Milan, Italy, it presented a combination of materials shown in the four trendy palettes of sage green, apricot pink, ochre and pure white.
Meridiani also took the opportunity to demonstrate its innovative mindset, while still paying respect to its founding values.
"Nowadays, people need to feel more and more welcomed, protected and pampered in their homes, and in general, in the spaces they live in," says Andrea Parisio, the brand's Designer and Art Director.
"That's why we have decided to propose 'warm' materials that almost seem to hug you every time you 'live' them."
Here, we spotlight the four new collections that extend an invitation towards a sophisticated style, melded with Meridiani's sartorial approach, to give rise to new forms of interior design.
EMILIA
Although small in size, this chair collection stands out for its well-balanced proportions and solid wood structure contrasted with soft, rounded shapes. It also comes in a matt lacquer that reflects the brand's eclecticism. The seats are available in upholstery with a textile or leather cover, or in saddle-leather.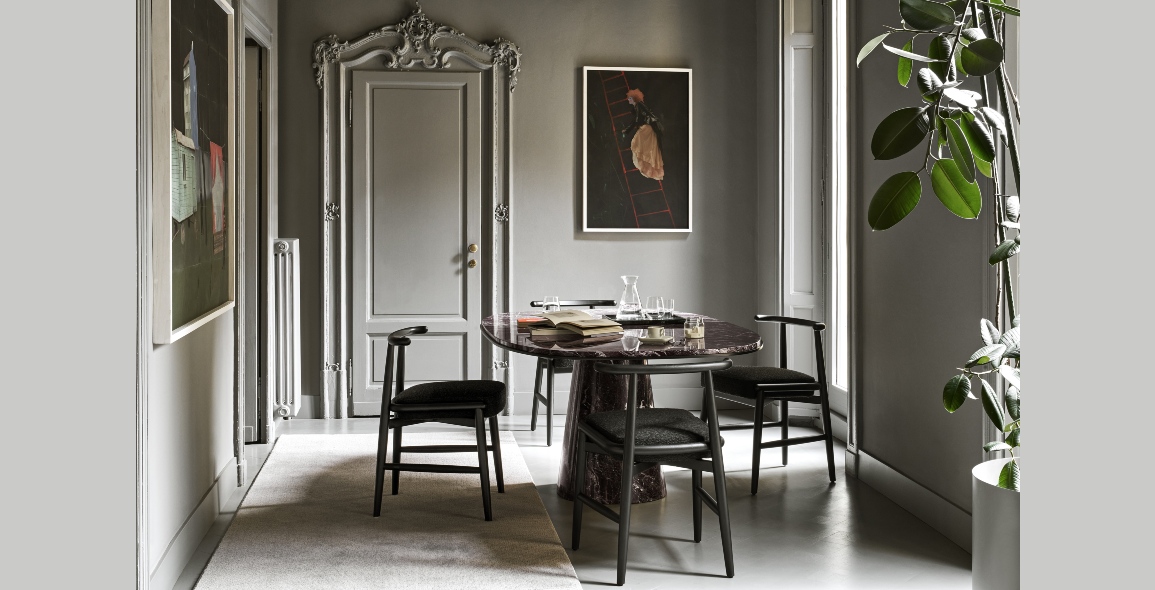 TERESA & TERESINA
Constructed from oak, skilfully crafted and in two sizes, this armchair and chair respectively are versatile enough to fit into every living environment. Two options are available. The first has a padded back and seat wrapped in textile and leather with a special seam with double ribs – for a softer, more welcoming feel. The second is more gritty, with a saddle-leather body for its back, armrests and seat. Both can come with a storage bag suitable for slotting magazines, books or tablets.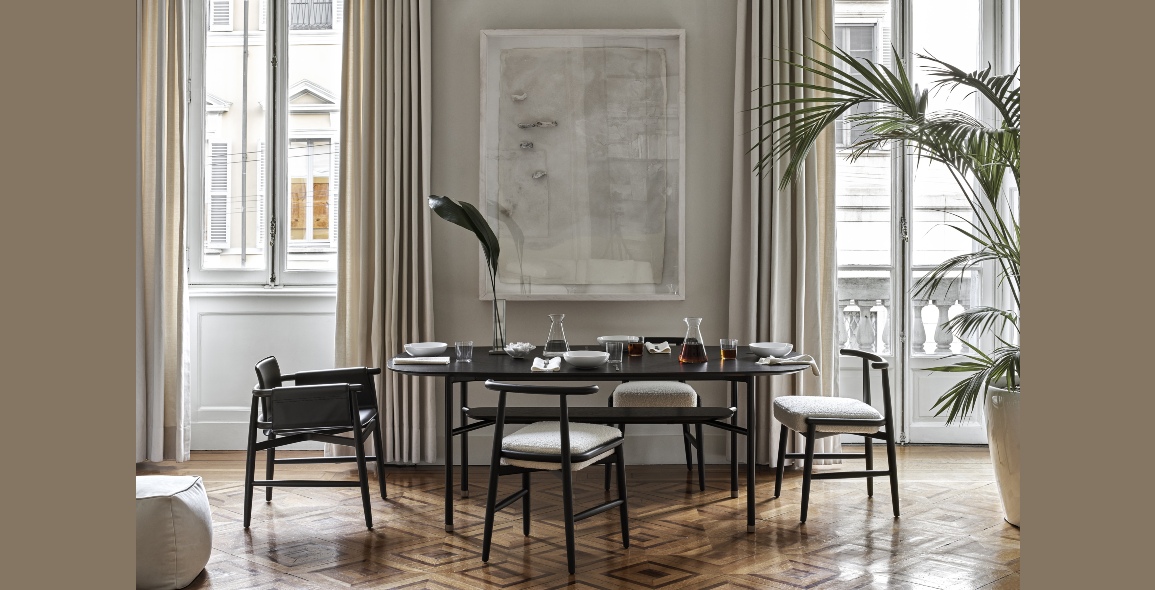 VITTORIO
Standing firmly on three legs, this round table collection is pleasing in its visual harmony. It comes in different sizes making it suitable as a side or coffee table. The frame is made from solid wood and comes stained in Tobacco, Black, White or Light. It is also available in a matt or glossy lacquered finish. Topping the piece is a round tray that can come in a back-painted glass, marble or oak. Classical or contemporary, this range fits comfortably in either styles, demonstrating once again Meridiani's flexibility.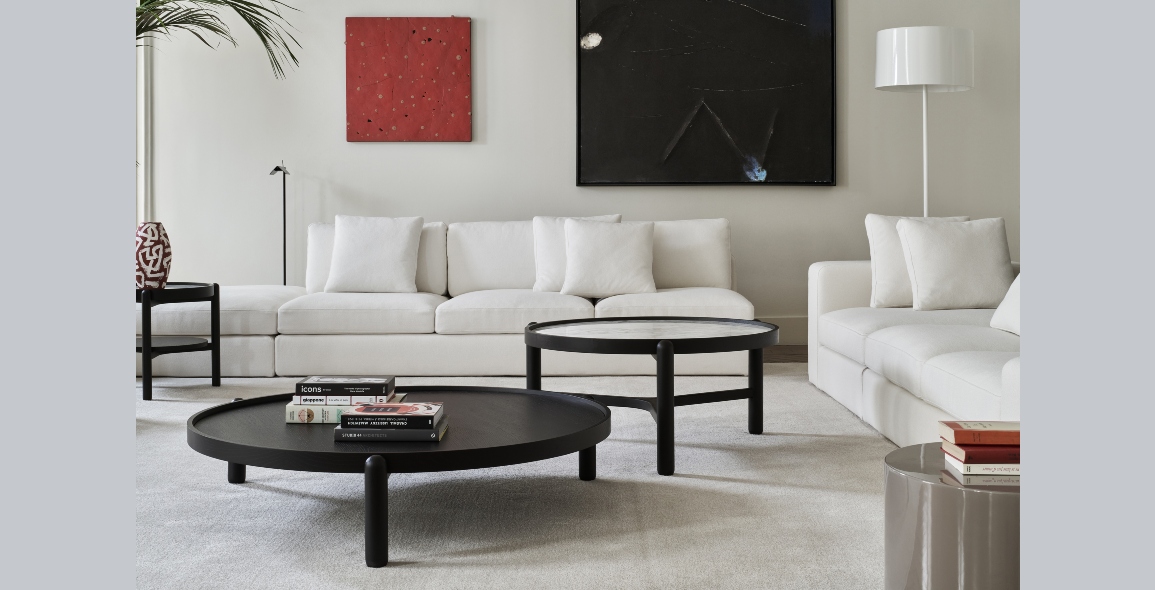 EDOARDO
Rest well on the solid wood frame that makes up this bed collection. Contrasting against it is the headboard that comes in three different designs, each with their own unique identity. The first is upholstered, with a textile covering and delineated by a piping. The second has flat ruffles along the edges and says, "Come relax against me." The third is in a woven saddle-leather, bare but also glamorous, showing off Meridiani's weaving skills that combine care for details with traditional manufacturing skills.