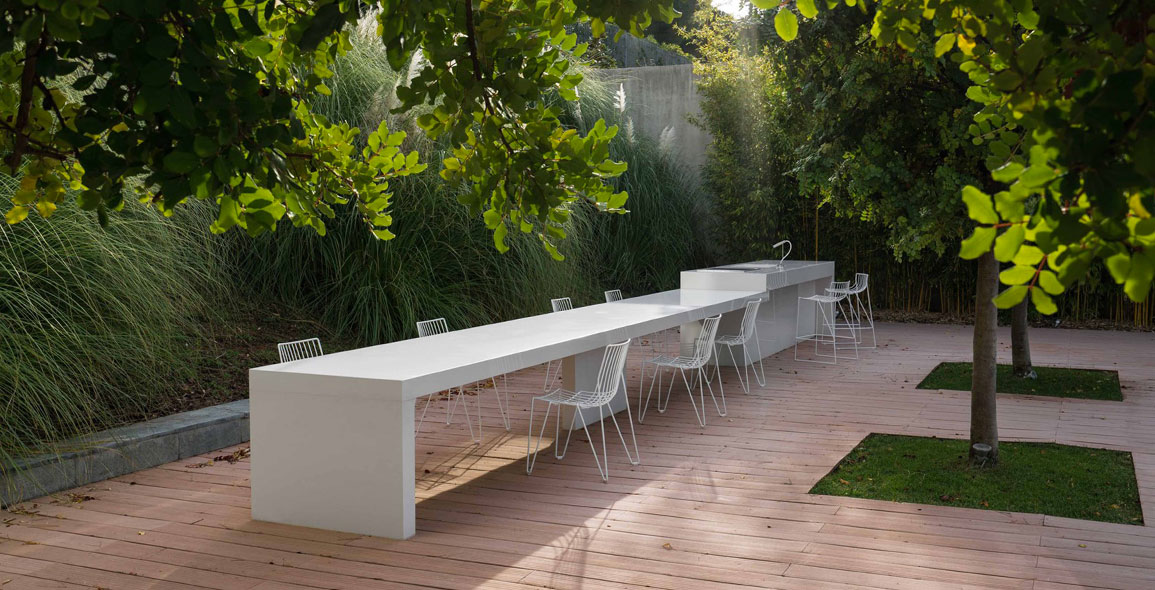 Luxurious, elegant and sophisticated, Lapitec is the world's only sintered stone that is a natural alternative to marble.
Use it to cover a kitchen or bathroom counter, clad a pool or wellness centre's relaxation corner, or even the cabin of a yacht, the options for this made-in-Italy product are endless.
Among its unique features are its resistance to scratches, high temperatures, stains, humidity, chlorine, chemicals and mould, making it extremely versatile.
Because it is 100 percent natural, Lapitec also meets high sustainability standards, including having the Environmental Product Declaration that evaluates the entire life cycle of the material, with particular attention on the use of resources (energy, water, etc.) and emissions on water, air and soil.
Available at Hafary, it counts among its most popular collections such as Lux, with its high-gloss finish; Satin, with a velvety effect; and Vesuvio with a structure, solid look.
This story is brought to you by Hafary. It first appeared in Issue 122: Dec 2021.