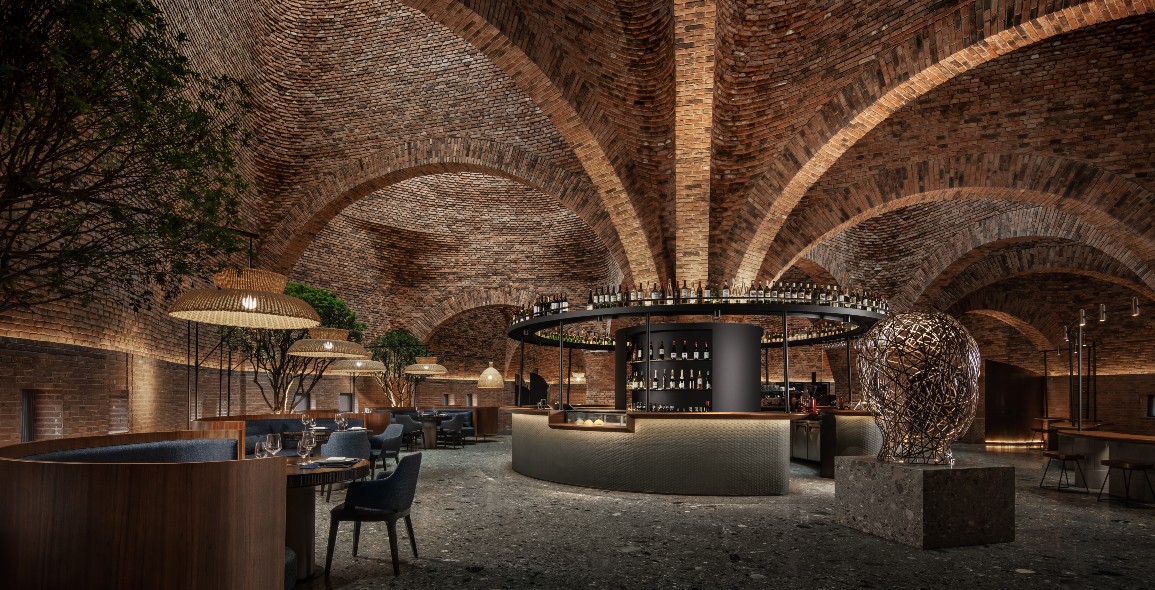 Once in a while, we come across a project that is so strange and fantastical at the same time that we are compelled to publish it – 50%Cloud.Artists Lounge is one of them.
Conceptualised by Cheng Chung Design Hong Kong (CCD), it is a restaurant in China's Yunnan Province in the town of Dongfengyun.
There, local artist Luo Xu designed a cluster of distinctive, local red brick buildings shaped like bottles of different heights and widths that looks like a village for otherworldly beings.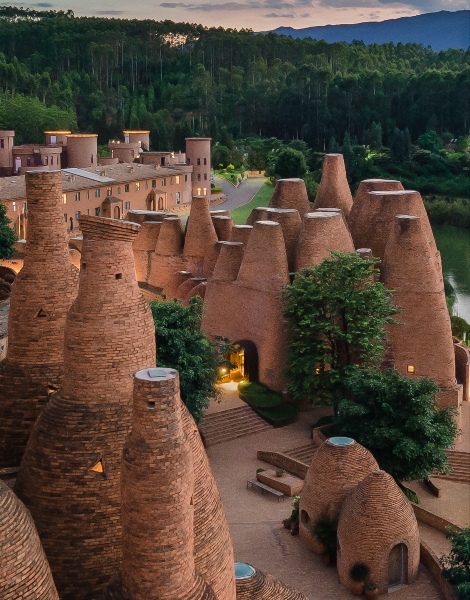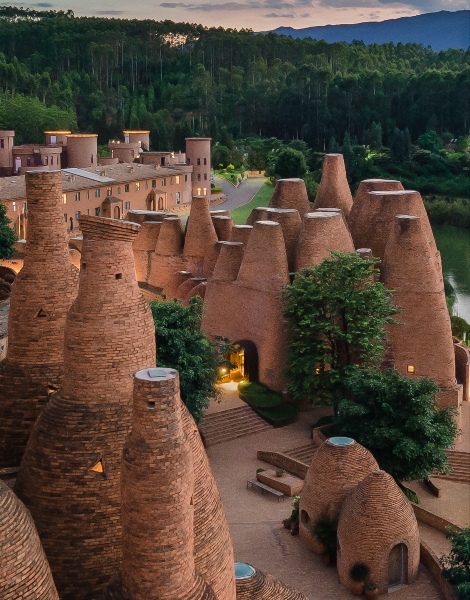 Since it was formed by bricks, not a single steel bar or nail was used to create the solid facades, curved contours and towering volumes.
Within one of them is a restaurant, identified by its terraced entrances for the public and VIPS respectively, inspired by those found in the province.
Climb them and once through the arched entrance, be greeted by a curved steel panel lining the wall, guiding the diner inside and also doubling up as an artistic touch.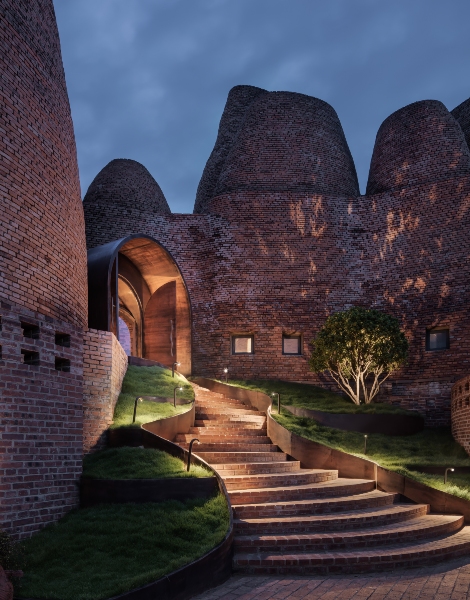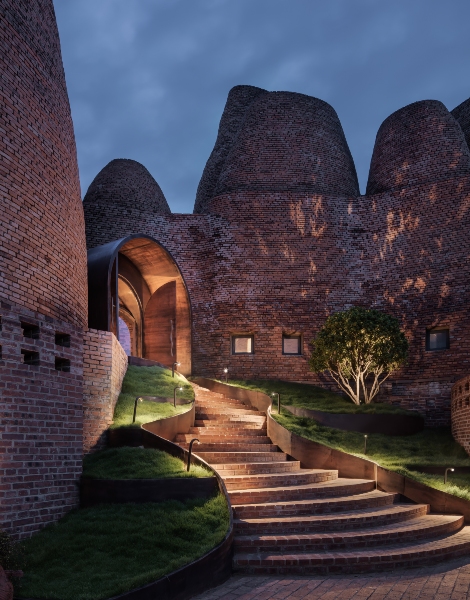 Although the space is irregularly shaped, it is loosely split into two; the larger, at 330m2, can seat 52 and is anchored by an impressive bar, while the smaller, at 121m2, is for private dining.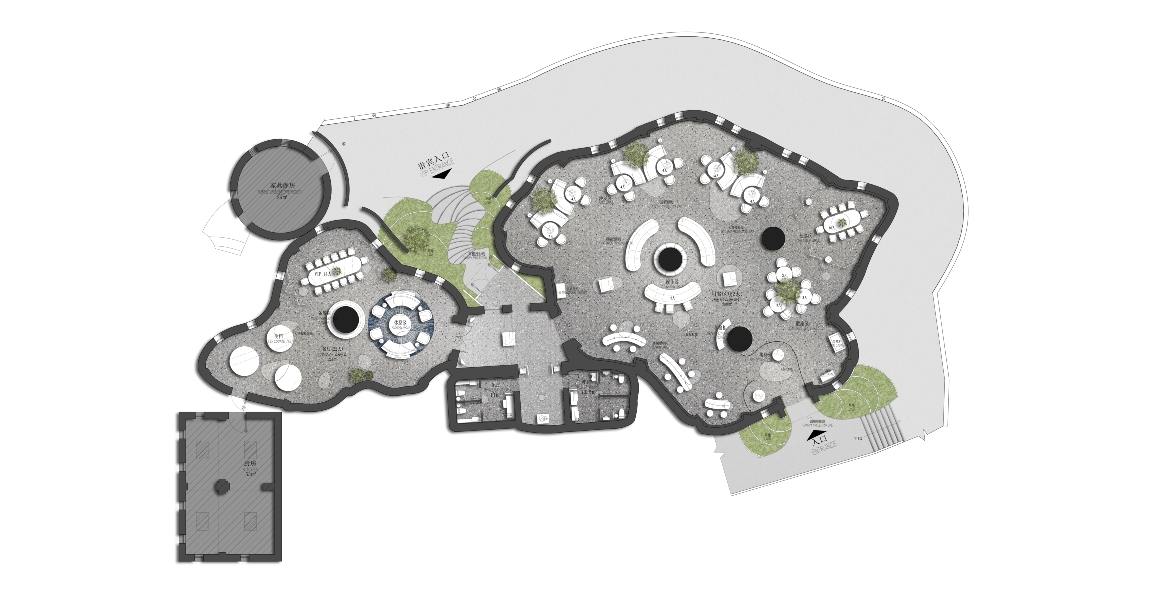 Both are marked with large-span arches and lofty ceilings, characterised by natural curves that are an extension of what is on the façade.
Skylights cut into the roof allowing daylight to penetrate the cavernous spaces and illuminate the beautiful red bricks, saturating what would otherwise be dark corners in an interplay of light and shadow.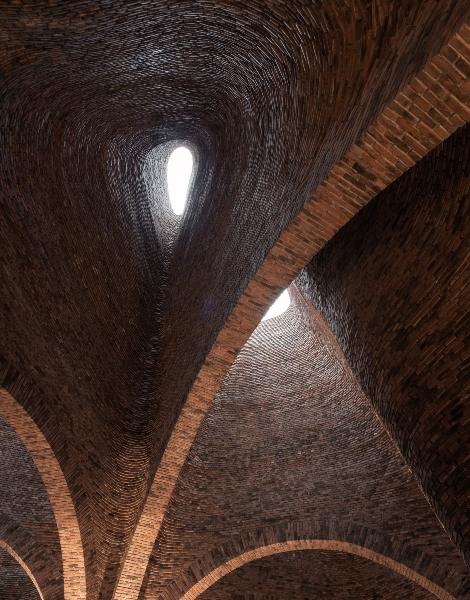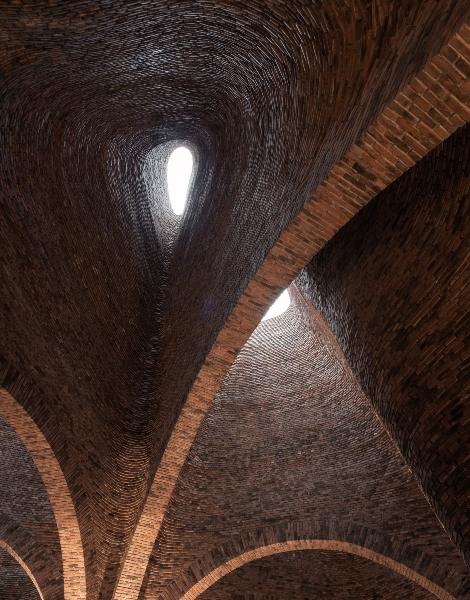 As testimony to its effectiveness, CCD planted a collection of trees that also helps to enliven the dining atmosphere.
The furnishings are complementary and tasteful, seeking to blend than stand out.
The chairs are upholstered in blue, grey and taupe or covered with earthy brown leather; pendant lamps woven with rattan light up each table.
Repeating the woven pattern is a sculpture that is evocative of a human head and symbolises the wisdom of local people, drawing inspiration from the Buddha Hand tourist attraction in Mile City.
Nearby is another sculpture, this time amorphously shaped from stratified wood and seeks to imply infinite combinations and possibilities.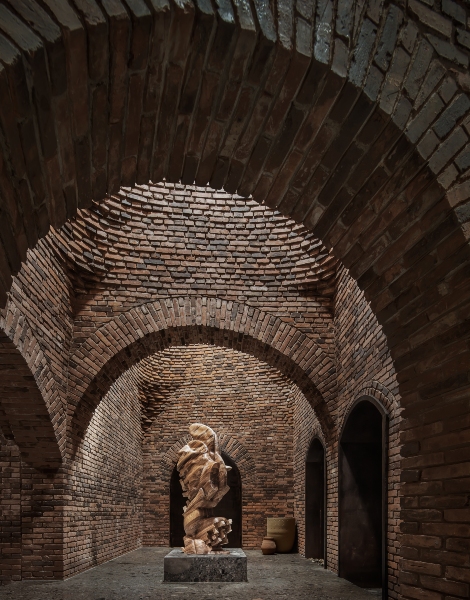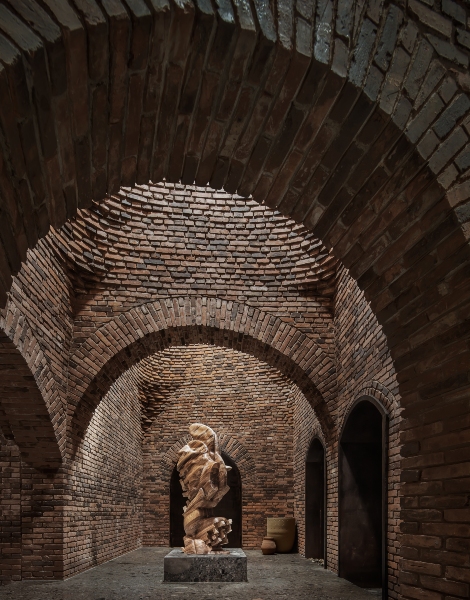 Combined, the effect of 50%Cloud.Artists Lounge is equal parts mystical and curious, making it all the more perfect to highlight and marvel at.