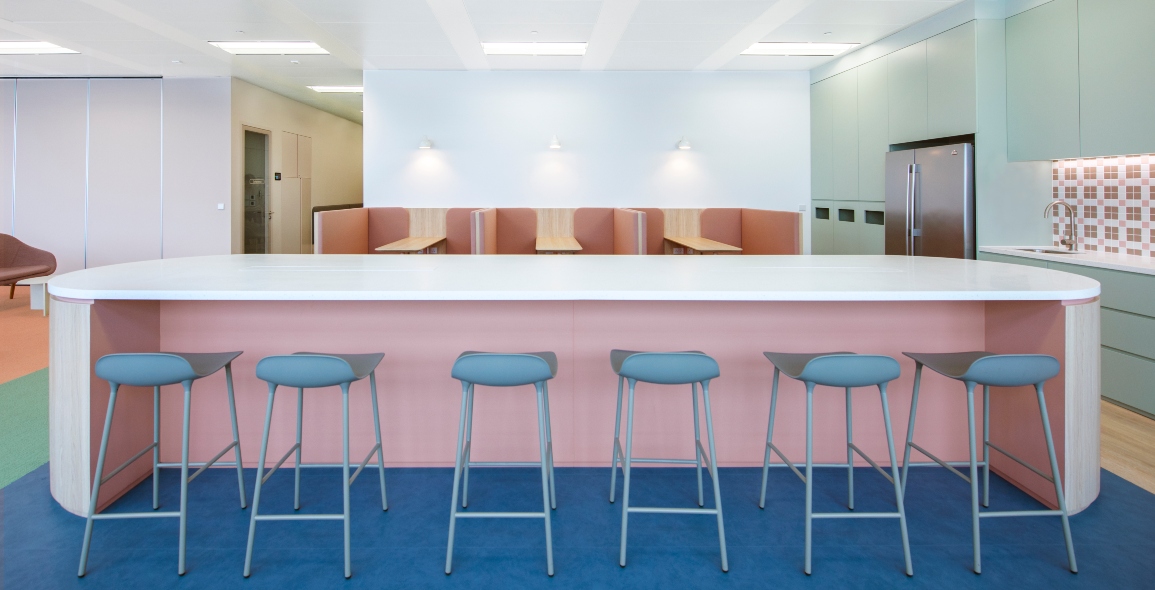 AstraZeneca has been in the headlines the past few months for being the manufacturer of a coronavirus vaccine it developed with the University of Oxford.
The multinational has its headquarters in Cambridge, England but also has regional offices dotted around the world.
One example is in Hong Kong, where design firm Bean Buro was tasked to transform the previously traditional setup into having an innovative, activity-based working environment.
This means its employees have the complete freedom to choose where they want to work, moving to the different spaces depending on what the activity requires.
Included in the brief was the necessity to reflect the company culture of wellbeing and create a strong identity to increase employee engagement.
In response, Bean Buro conceptualised an open-plan environment based on the L-shaped plan, carving it up into different zones to accommodate different activities.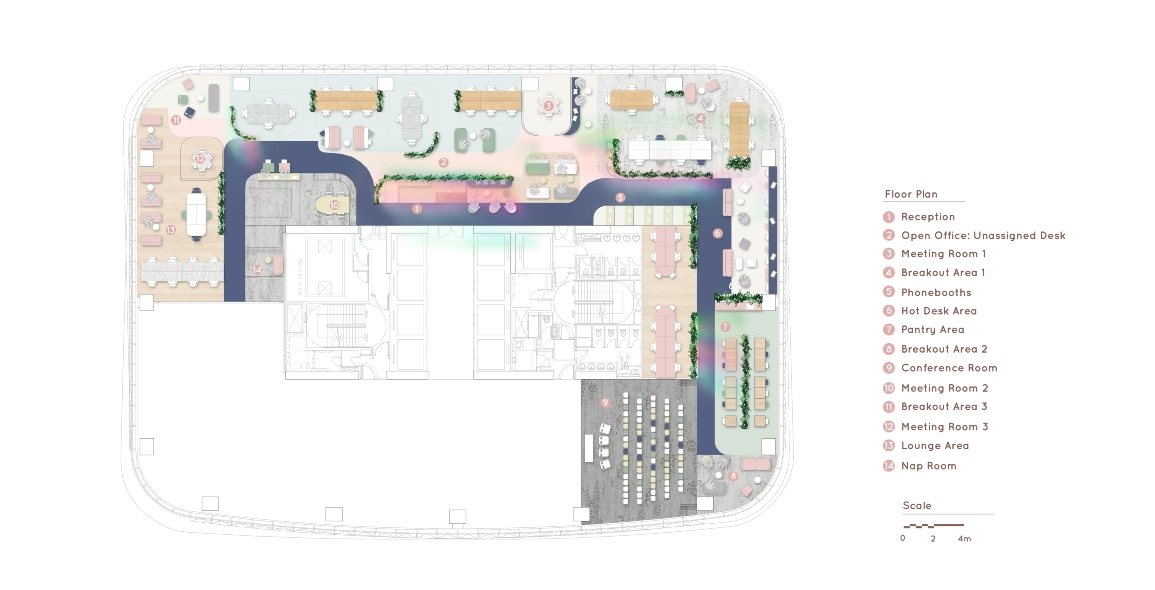 There are ergonomic workstations, formal private meeting rooms of various sizes, breakout areas and hot desks for focused working.
At the same time, a pantry and lounge was created for socialising and informal collaborations.
The former is the social heart with a central island table and diner-style carts; solo lunches are best had at the 30m-long counter along the panoramic windows facing Victoria Harbour.
A nap room is even included, and a conference room suited for townhalls and important presentations.
A clean desk policy applies, where personal effects are stored in lockers than at workspaces.
Onto this canvas, Bean Buro's lead designers Lorène Faure and Kenny Kinugasa-Tsui applied an aesthetic that referenced the works of artist Damien Hirst, such as his Pill Cabinets and Pill Sculptures.
These were based upon the minimalist aesthetic of the pill and our relationship with science and the pharmaceutical industry.
"This became an inspiration for the colourful pill-like architectural volumes that performed a multitude of functions – a large pill-shaped island table in the pantry, and the colourful carpets that intersect with each other to create juxtaposed boundary conditions," says Faure and Kinugasa-Tsui.
The colours are a mix of blue, green, orange and red to create a calm and comfortable setting.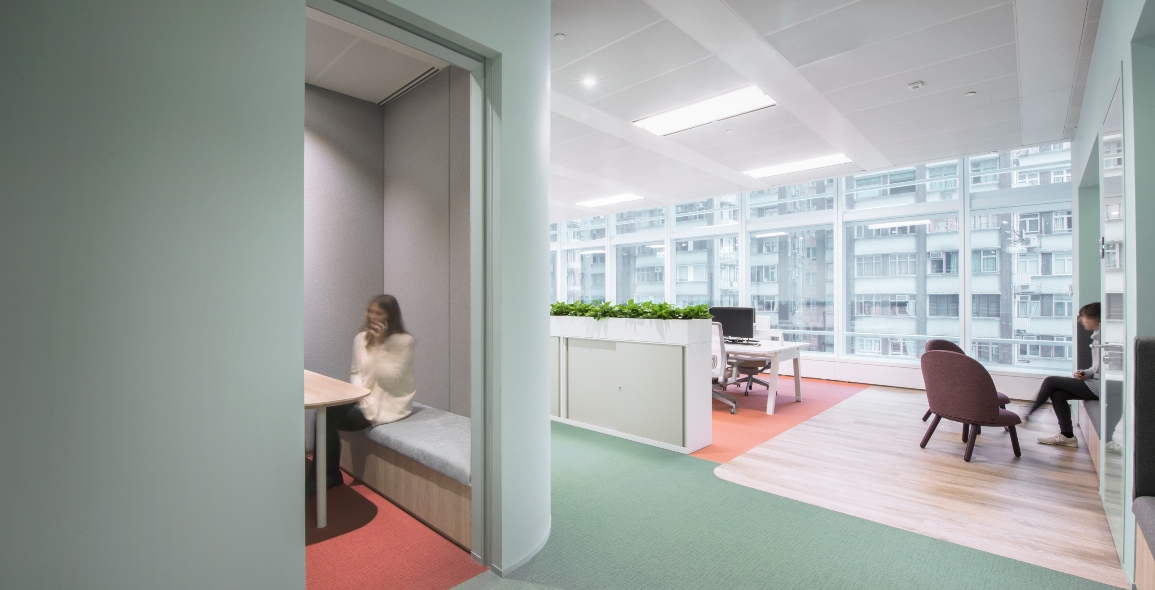 With such a conducive space for working, it would not be surprising if AstraZeneca makes the news again soon for more ground-breaking medical discoveries.