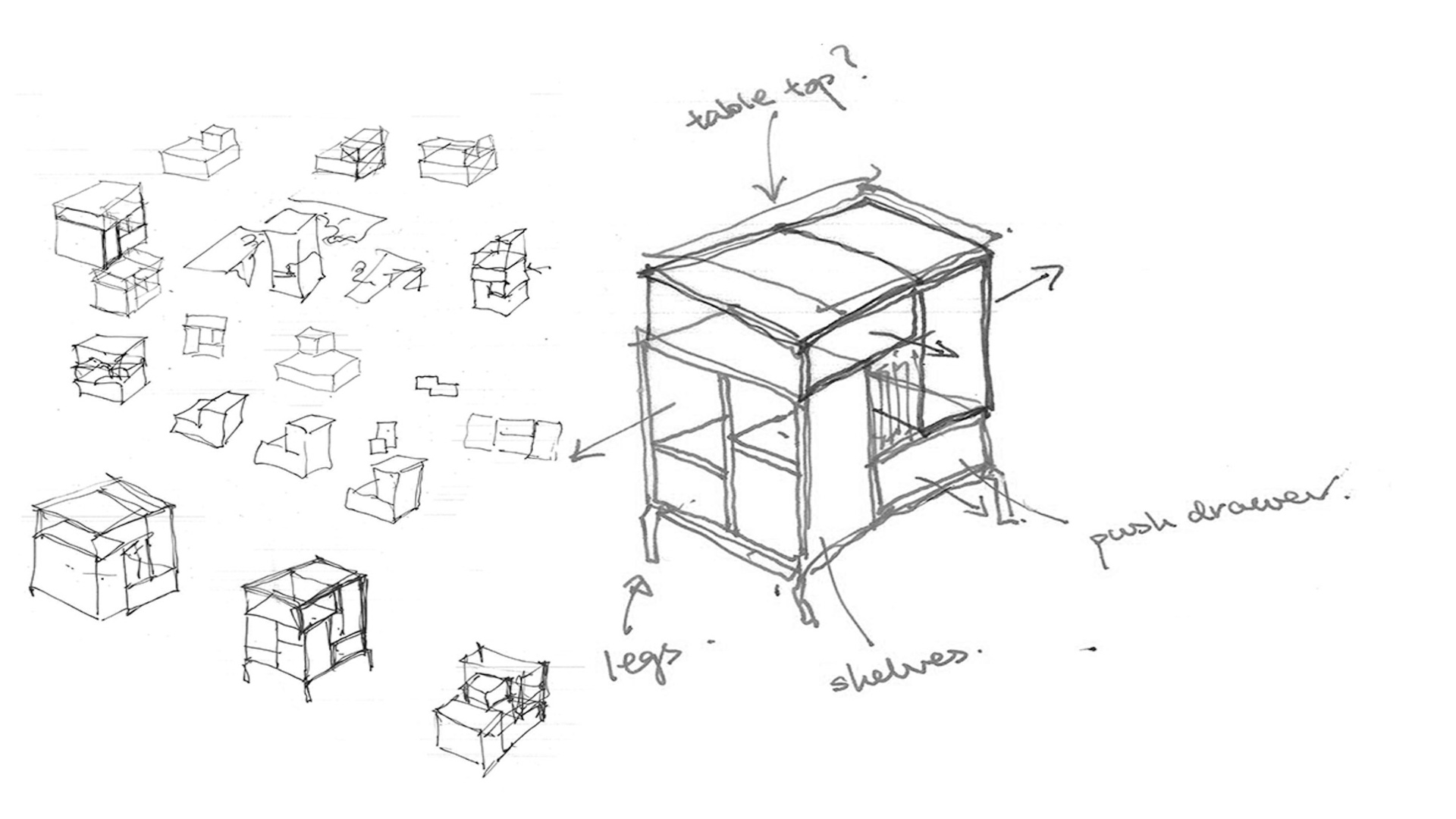 36 modules, 42 colours. These were what confronted eight Singaporean design and architecture practices to each create a storage solution using the parts from Danish furniture label Montana retailed at P5 Studio.
Presented last week at the P5 Studio showroom, the project entitled Freeplay Vol. 1 now makes up the Montana SG Collection, which will retail exclusively at the store. Among the practices included were The Carpenter's Workshop, Provolk and Upstairs_.
They were selected for their progressive and radical approach, and for having notable projects recognised by the design industry and through various awards. In doing so, they had to create something functional, practical and sentimental all at once.
"This batch of Singapore designers have truly inspired us with their aesthetically-driven and highly sophisticated designs leading the way for Montana to explore new design possibilities," said Hans Lindeberg, Director of Sales & Marketing at Montana.
The Commune by Archetype Studio: With its multitude of configurations, the design encourages various forms and conversations of The Commune. It highlights the meeting of commuters, and engages itself as a pathway – a fulcrum that The Commune is, to congregate, to encourage dialogue in the workplace and F&B outlets. The clean wavy lines of the underpass complement the Commune's rigid yet sleek silhouette.

The Transformer by ASOLIDPLAN: The Transformer conveys the endearing notion of growing up; a recollection of stories. The piece is designed to transform from a diaper-changing station to a child's desk, then a full-height desk and finally, either a standing dresser or a mini bar throughout one's life.

Imaginarium by The Carpenter's Workshop: Designed for children two to six years of age, Imaginarium is a stage dedicated to imaginative play where children can create, imagine and express themselves. Within the compartments of Imaginarium, topics and subjects can be curated for the child by placing relevant materials into open shelves. Having a wheelbase ensures portability, allowing Imaginarium to be part of different settings.

Dicot by The Monocot Studio: Dicot means multiples of two. Conceptualised based on a flower, Dicot's ideology and fluid design generates a balanced composition while seemingly allowing the design to float in space.

Interlock by Provolk: Paying homage to the Pearl Bank Apartments, Interlock is designed with two "L" modules that interlock and overlap creating a multi-directional piece that could either be a side table or a drawer module. Interlock's pastel hues were carefully selected from Montana's range of 42 options to match the colours of the architectural icon yet giving clarity and order to the design. The image reiterates Singapore as a Garden City, localising the context of the project.

Flow:Flyde 126 by SM(ALL): Flow:Flyde 126 manipulates Montana's most basic unit (126mm x 126mm) to effect a topographical outcome, breaking the perception of modular rigidity. The design is versatile, used as a wine, shoe, magazine rack or even as a standalone art piece.

Vice by UPSTAIRS_: Vice is a modern re-interpretation of the Gossip Bench, a nostalgic piece of furniture that incorporates storage, table and seating. Designed as a part of four re-configurable pieces, Vice is tastefully designed for the one who indulges, and comprises of a series of drawers, trays and compartments that function as a full-fledged mobile bar.

Totem by WYNK Collaborative: Totem is conceived as an occasional cabinet to create daily rituals. It can be used as an organiser, a stand-up vanity cabinet, or even a reading shelf. The functional possibilities are endless, as users are encouraged to interpret how Totem fits into their lives.
Also conceived as a design competition, Freeplay Vol. 1 saw TOTEM by WYNK Collaborative winning and it will now compete with the top designs from Korea, Japan, China, Taiwan, the Philippines, and Australia at the 3daysofdesign festival in Denmark next year. The overall winner from Asia Pacific will have its design included in the Montana International Collection to be sold worldwide.
"WYNK Collaborative's TOTEM well-balanced colour combination appeals to both genders. Its monolith and sleek design transverses very well between femininity and masculinity. The adaptable design can also be used as an organizer both in the office and home," said Lindeberg, who was on the design jury alongside Montana's CEO Joakim Larsen and Architect and Head of Spatial Design, Helena Lauren.
"With clever use of colours, TOTEM clearly stands out in Freeplay Vol. 1. The multi-dimensional aspects of the timeless design integrate well with Montana's desire for versatility and practicality."
Each of the eight storage solutions are now available for sale at P5 Studio.
Photography & Art Direction:
Studio Periphery