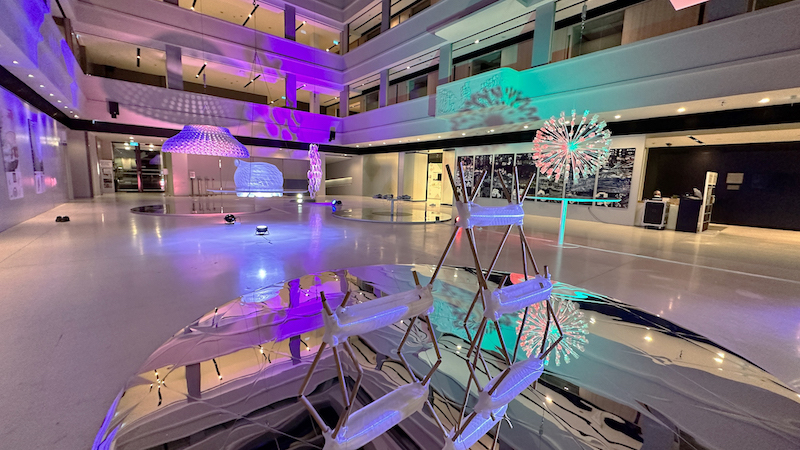 The National Design Centre (NDC) continues to push the frontiers of design and sustainability as it explores circularity, emerging technologies and potential solutions with its new exhibition: Circular Futures: Next Gen, which runs from now till 9 April.

The exhibition, which revolves around technology, research, innovation and creativity, is curated and produced by digital art start-up Artacia. This curative studio works with organisations to foster creativity and create social impact by connecting artists, technologists, organisations, and society.
The showcase includes a series of unique 3D printed art works by Architecture Intelligence Research Lab (AIRLAB) alongside designs by the graduate students of research laboratory, formAxioms, at Singapore University of Technology and Design (SUTD).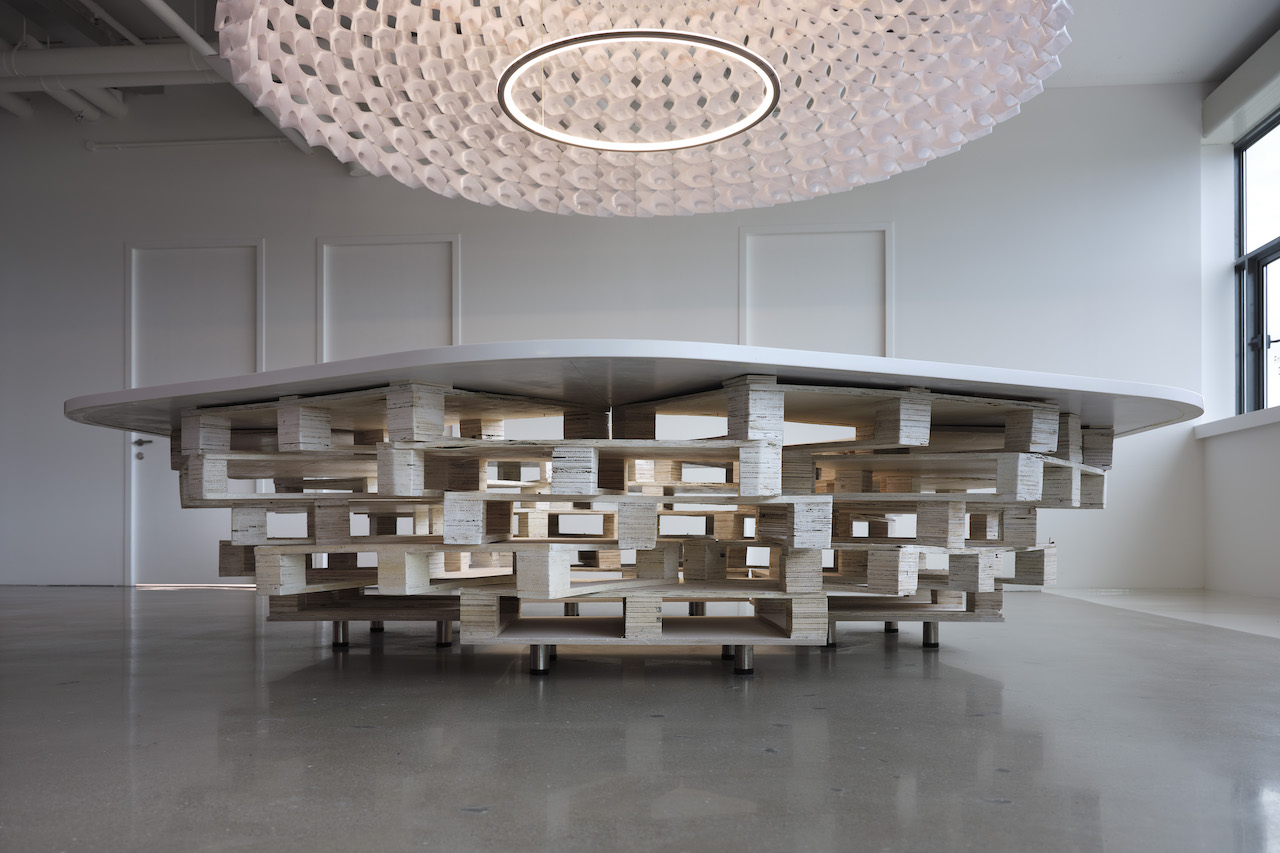 Through 3D printing, designers can take on complex shapes and designs which would be impossible to fabricate using traditional methods.
To fabricate art works such as chandeliers, stools, vertical farm structures and floating farm pods, more than 150kg of plastic waste made up of Polyethylene Terephthalate (PET) transparent bottles were upcycled into 3D printing filament. Part of this plastic waste was collected from the smart Reverse Vending Machines under the Recycle N Save initiative by F&N Foods and the National Environment Agency (NEA).
"Circular Futures: Next Gen is an inspirational exhibition that showcases how digital design and Additive Manufacturing Technologies – also known as 3D printing – can create circular systems that minimise waste and maximise resource efficiency to transform our world. They allow for the creation of custom designs and shapes that may not be possible using traditional manufacturing methods, enabling designers and artists to explore new and innovative ideas," says Carlos Banon, co-founder and director (Singapore) of AIRLAB.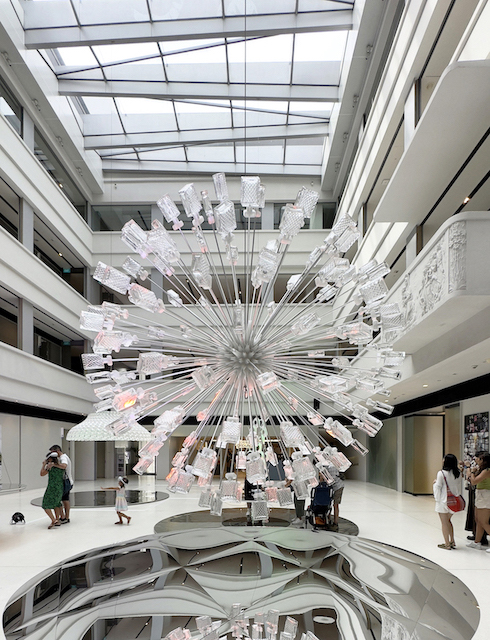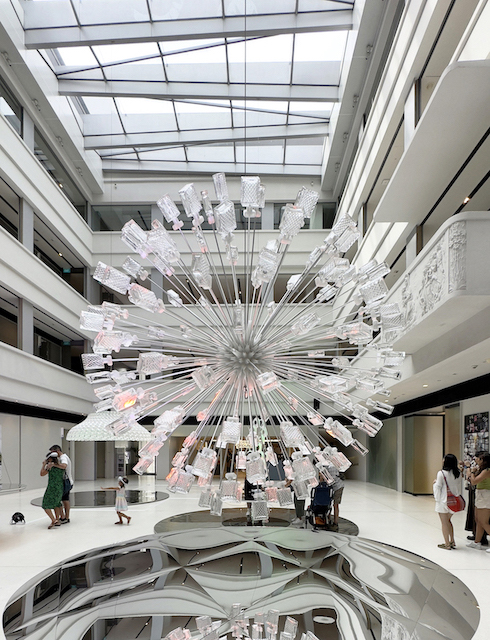 Circular Futures Next Gen takes design and sustainability to the next level though 3D printing using plastic filament from plastic waste.
Look out too for speculative designs from the graduate students of formAxioms@SUTD who created novel infrastructures and solutions for climate change, specifically in response to rising sea levels. Visitors can interact with these designs by using a Virtual Reality (VR) headsets.
Complementing the exhibition are four manufacturing workshops by AIRLAB focusing on a new material that combines bamboo and biodegradable 3D printed components as well as lectures by the graduate students of formAxioms@SUTD.
The AIRLAB team is also producing an art piece that would be designed, manufactured, and finished onsite over a three-month duration to reveal the potential of 3D printing.
Circular Futures: Next Gen Runs till 9 April 2023 9am to 9pm daily. Free admission.
National Design Centre, 111 Middle Road, Singapore 188969