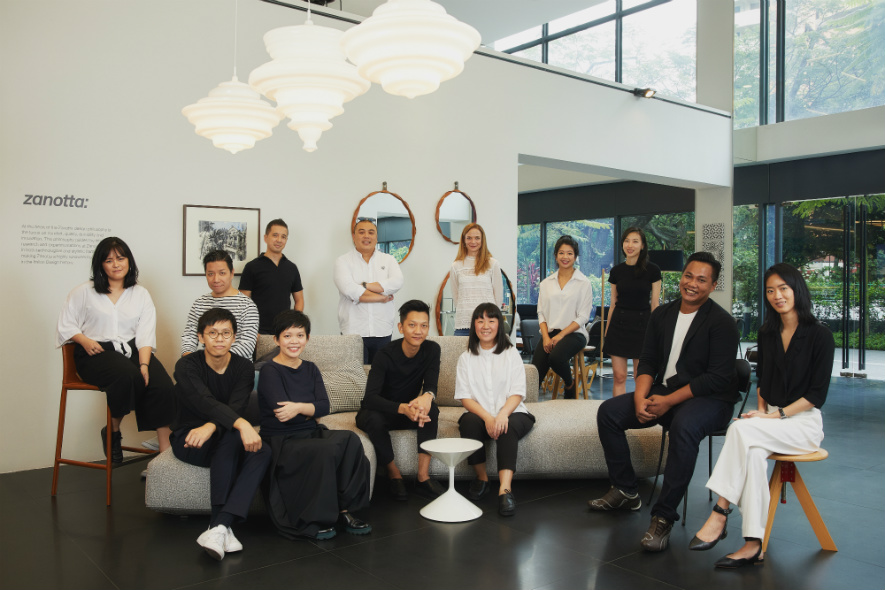 If you've sat in a Sacco bean bag chair, you'll know it's so comfortable you rather not get up. But did you know that this piece of furniture was first conceptualised in 1968?
This means that this year marks the 50th anniversary of Piero Gatti, Cesare Paolini and Franco Teodoro coming up with the revolutionary and distinctive piece that is retailed by Zanotta.
To commemorate this milestone, the Italian brand, together with W. Atelier and with support from the DesignSingapore Council, invited Singapore-based designers to design and produce their own creative versions of the Sacco chair with the theme "Urban Living the Asian Way".
Yesterday, all 10 shortlisted entries were revealed at the W. Atelier Henderson Showroom, where they will be displayed until the end of the year.
The classic Sacco bean bag

Shifu De Sacco, by Jarrod Lim of Jarrod Lim Design: Urban living the Asian way, inspired by the taxi driver seat

Gen Sacco, Karyn Lim: Zips representing connection to each other, inspired by concept of filial piety

Pastiche, by Tiffany Loy: Interpreting the Ikat technique

Tarp, by Kiat Ng and Karen Chiam of DAZINGFEELSGOOD: A dust bag or the finishing of the bean bag?

Pleat, by Gabriel Tan of Gabriel Tan Studio: A sculptural piece that embodies joy and a happy place to be

Design in Singapore, by Imran Othman: Stylish, functional and belonging to Singapore

Handles for Sacco, by Timo Wong and Priscilla Lui of Studio Juju: Handles that allow it to be pulled and pushed around

City Lights – Sa Sacco, by Weizhang Lin, Carolyn Bong, Vanessa Kirana and Yurda Surya of Superfat Designs: The dichotomy of ultra-modern and hyper-traditional

W /Sacco, by Ivan Ho of tizumuka: Celebrating the craft of rattan weaving through using elastic straps

Retreat, by Geila Daughtrey of Rockett Studio: A place to relax and meditate with a handmade teacup
The top three winning designs were also announced, which will be exhibited in the Zanotta showroom on Piazza XXV Aprile in Milan, Italy for the whole month of February 2019. They are (in no order of merit):
1. Shifu De Sacco, by Jarrod Lim of Jarrod Lim Design
2. Gen Sacco, by Karyn Lim
3. Pastiche, by Tiffany Loy
The 10 designs will then reunite and be showcased at the National Design Centre from 2 July 2019 onwards. Do look out for them.