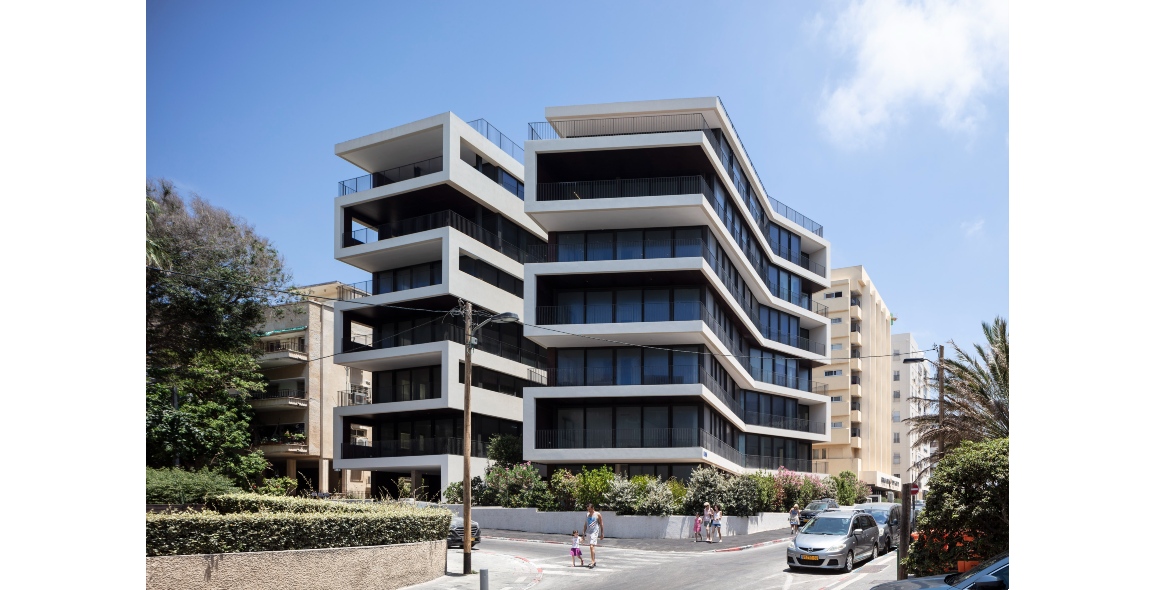 The average condominium in Singapore leaves much to be desired.
Most are unimaginative, with a box-like design that repeats ad nauseam to a towering height of 15 to 20 storeys, doing nothing for the skyline in the process.
Then you get projects like Mapu 5, by Bar Orion Architects.
Yes, it stands in the Middle East in Tel Aviv, Israel but it grapples with the same climatic conditions of heat and humidity.
Bar Orion even acknowledges that the neighbourhood is "riddled with drab buildings differentiated only by the graphics on their facades" (sounds familiar?).
There were also a slew of site constraints relating to zoning laws, because the project stands on two adjoining plots and the buildings on each were not allowed to connect.
Despite all this, the resulting visual statement is bold without being overly dramatic, where a ribbon of white plaster wends its way up seven storeys in a regular, angular rhythm to give the form a pleasing cohesion and equilibrium.
Further analysis of the context throws up the reason for this: Mapu 5 is located in an area called the White City, a UNESCO World Heritage site known for its extensive collection of more than 4,500 Bauhaus and Eclectic Architecture-style buildings.
Deep balconies is a defining feature and on this note, Bar Orion does not disappoint, ensuring that each has a view of the Mediterranean Sea a mere 200m away.
"The facade of Mapu 5 exists as a contemporary interpretation merging the zeitgeist balconies of the early 1920s and a dichotomous concept of a sunken or projected balcony, blurring the relationships between the exterior and interior of each residence," explain the architects.
"This aspect creates a distinct visual language that combines the typology of protruding balconies that reveal private life to the street.
"The typology of sunken balconies also portrays a feeling of intimacy, privacy, and a homogeneous connection to the inner living space."
To solve the issue brought about by the new zoning law, Bar Orion designed the project in the shape of a "H", segmented with a "breaking up" of the wings.
In this way, it also allows each side to have those coveted sea views.
The proximity to the sea also means added care has to be had while selecting materials.
For instance, framings are screwed and not welded, while windowsills are hidden behind plaster.
HPL Boards and aluminium systems were used for most of the facade surfaces, contrasting against the conventional materials of the 1930s and 1940s such as the Washputz-plastered fence and mosaic castings in the interiors.
In addition to being almost sculptural, Mapu 5 ticks the boxes of being true to the heritage and environmental context of its location – while also reflecting that its architects have thought out of the box.
Surely there is something there we can learn from.