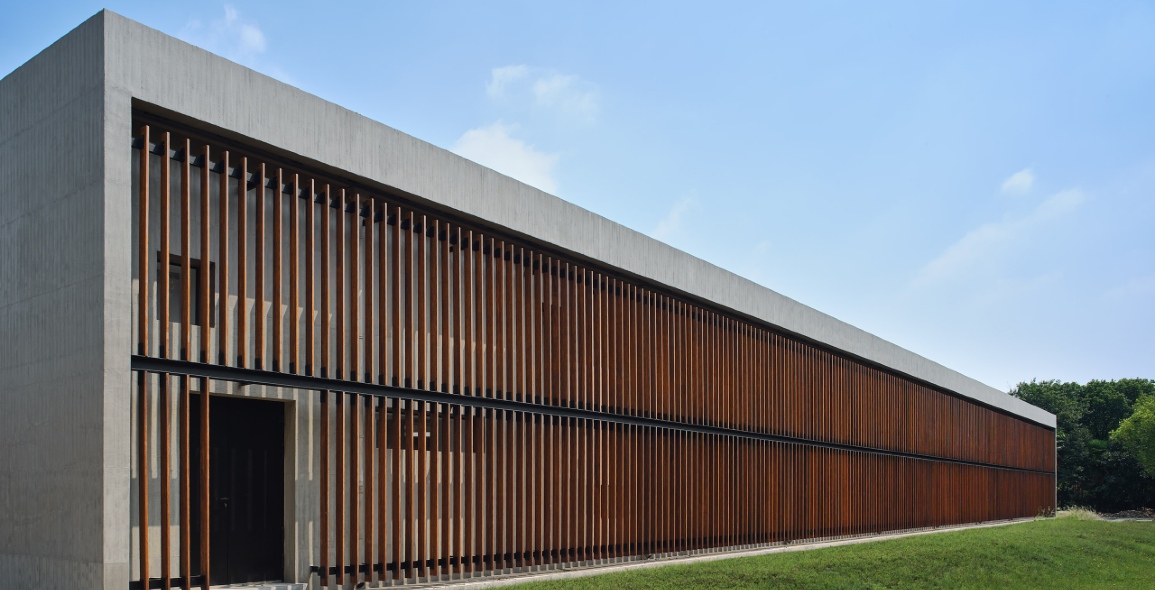 Its owner could easily have demolished the building but fortunately for this former linen factory that was operational in the 1980s, that did not happen.
Instead, Kingdom Holdings Limited, a linen thread producer, developed an attachment to the space and commissioned Uchida Shanghai to adapt it into a contemporary-style gallery that tells the story of the cloth.
Lead architect Mitsuhiro Shoji chose to use the way light changes throughout the day to express the passage of time.
In order not to distract from the spatial experiences, he opted for a limited material palette that encompasses concrete, iron, glass, bamboo and old tiles.
The gallery's south elevation is distinctive for its double-skin façade, made first with vertical louvres of compressed bamboo and behind it, a wall with random angular cut-outs.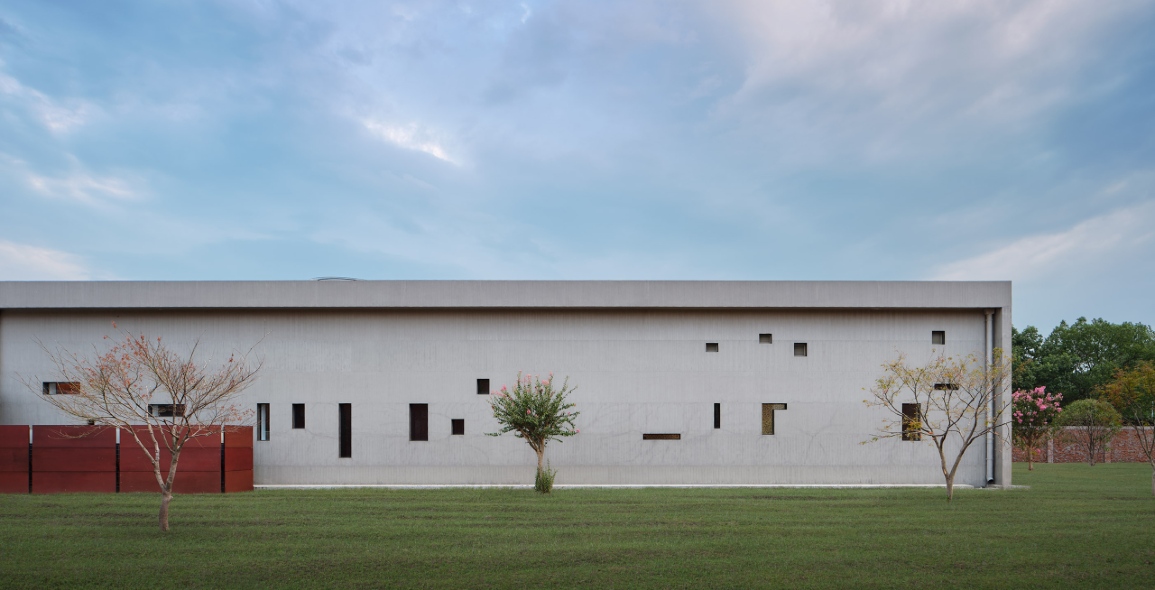 Depending on the time of day, light and shadow dance across the interior spaces – from the exhibition areas to the meeting rooms – creating a series of interesting, artistic effects.
Making this possible are four skylights and three lightwells interspersed throughout the building, which itself has a rectangular footprint.
The skylights have a cylindrical structure with a tall cross-sectional plan, while the lightwells are encased by glass that help disseminate the light further into the building.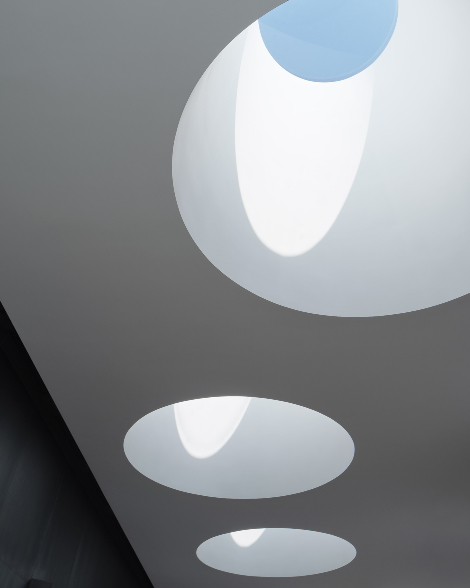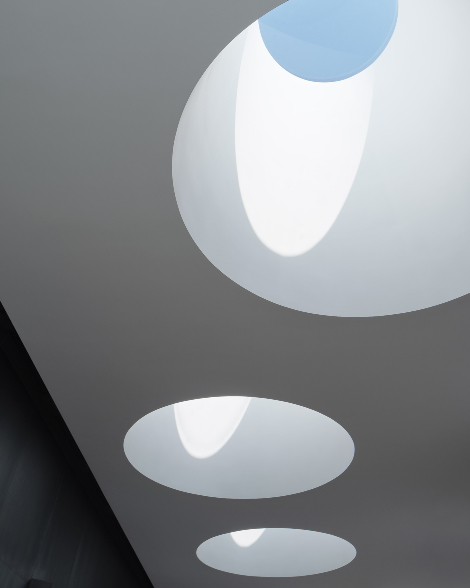 These serve to further illuminate the different flooring treatments used by Shoji, including parquet and tiles of various shapes and textures.
"The purpose is to induce a change in consciousness within the same space," he explains.
In true Japanese fashion, he expertly balances them in a restrained, elegant manner, complemented by furniture and fittings as focal points.
Equally outstanding is an organically shaped spiral staircase painted in black, standing a short distance from the entrance, leading to the upper floor where a VIP room is found.
Adds Shoji, "The primary concept of the space is to use primitive materials to control light and allow the visitor to experience the subtle changes in everyday life."
The Linen Gallery certainly expresses this and combined with the fact that it is an adaptive reuse project – and a well done one to boot – makes it all the more commendable.